Hundreds turn out for 7th annual Makayla's Street Jam 
FERNDALE — The "Space Jam" theme song bumps through speakers across the Pioneer Pavilion parking lot as hundreds of competitors and spectators soak in the sun during the 7th annual Makayla's Street Jam 3-on-3 basketball tournament Saturday and Sunday.
The tourney is in honor of Makayla Nicolaas, a Ferndale native who passed away from cancer on July 8, 2012 at 13 years old.
Nicknamed "Nails," because she was tough as nails on and off the basketball court, Makayla was an avid youth basketball player, competing for the Ferndale Girl's Basketball Association. The WESCO athletics league, which Ferndale High School is a part of, included Makayla's name on their jerseys that year.
Her tournament, tagged Hoopin' for a Cure, raises money for Strong Against Cancer, a national initiative that is searching for a cure for cancer.
"Makayla loved 3-on-3," said Makayla's mother, Karen Nicolaas. "She loved basketball, but 3-on-3 because she was tough. She just loved it. We're like, 'What better way to organize a 3-on-3 event and then raise money for childhood cancer?'"
Karen also collects blankets for Seattle Children's Hospital, where Makayla received treatment during her battle. Karen drops off the blankets when she presents the check to Strong Against Cancer.
"They go through like 500 blankets a month at the hospital," Karen said. "Every kid that comes in that's an inpatient gets a blanket. Makayla thought that was pretty cool, so we're like, 'What other way can we help?' So I like to collect blankets and donate them when we go present the check to Strong Against Cancer. It's an emotional but good day."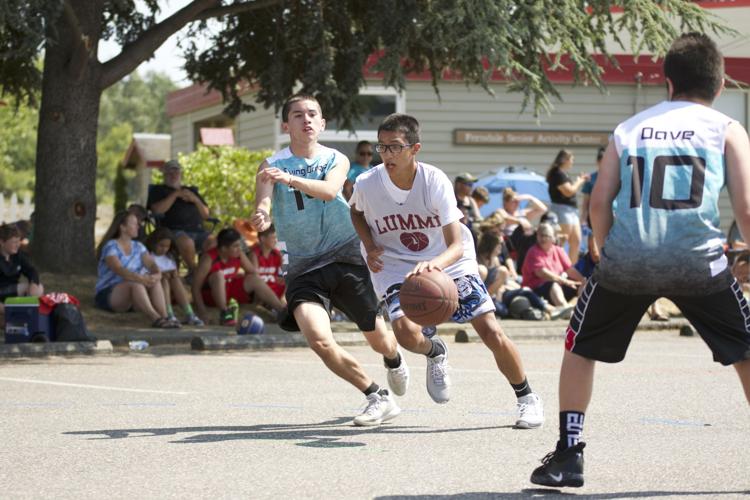 This year, 91 teams and 364 competitors came out to play two days of basketball and help the cause. It's a volunteer-run event organized by the Ferndale Chamber of Commerce and has three divisions: kindergarten through sixth grade; seventh grade through 12th; and adult. All teams received gift bags with T-shirts, water bottles and wristbands. 
This year's event wasn't the largest ever, but it's slowly been growing from its inception, with big help from Jerry Blankers, who runs Lynden's Razz Fest 3-on-3 basketball tournament, the second largest 3-on-3 tourney in the state.
"We're slowly trying to get it bigger," Karen said. "Jerry Blankers has been a huge help. He comes out every year and works, helps us set up and is here Saturday and Sunday."
Anthony Canales, a soon-to-be eighth grader at Lynden Middle School has played in this tournament since third grade. His team won the championship two years ago. 
"It's pretty fun," Canales said. "The competition and everyone playing basketball."
Karen said it means a lot to have so many people helping out and coming here to play basketball for something bigger.
"It's pretty awesome," Karen said. "It makes you feel good and it's pretty cool to see everyone playing the sport Makayla loved. I don't know if it gets awareness out there or not, but at least we're able to raise money."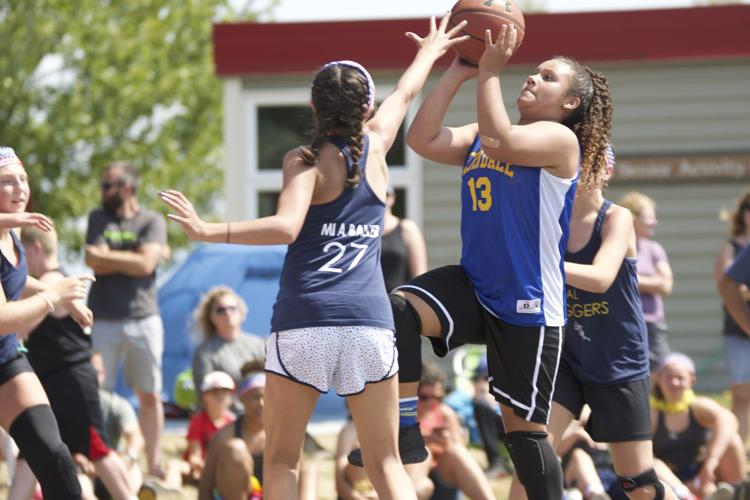 This year's champions include:
• First/second grade boys/girls: Double Dribblers
• Third grade boys/girls: VSC
• Fourth grade boys: GOATS
• Fifth grade girls: White Rock
• Fifth grade boys: Team Supreme
• Sixth grade boys: McLendon White
• Sixth/seventh grade girls: Fierce Tigers
• Seventh grade boys: The GOATS
• Eighth grade girls: BC Blazers
• Eighth grade boys: No Mustard
• Ninth grade boys: Anacortes Seahawks
• 10th/11th grade boys: Ragamuffins
• 12th grade boys: Revolution
• High school girls: Cloud 9
• Adult league: Cuatro Jugadores de Baloncesto