Lions improve to 2-0 behind big performance from senior VanderYacht
LYNDEN — Those in the Lynden High School gym Monday night were treated to an absolute clinic put on by senior outside hitter Anna VanderYacht in Lynden volleyball's match against Squalicum. 
The Lions improved to 2-0 this season with a four-set victory over the Storm (25-11, 21-25, 25-20, 25-20). 
Lynden got out to a fast start taking an 11-5 early lead over Squalicum forcing a timeout. It was still all Lions after that with a 7-0 run to go up 18-5 in the first set and eventually closing it out 25-11. 
It wasn't all smooth sailing from there as Lynden lost some of its composure in the second set which allowed Squalicum to keep it close. The Lions watched a five-point lead slip away as the Storm continued to benefit from unforced errors by Lynden leading to a 25-21 set win for Squalicum. 
"There was just a little lack of focus and getting in our heads a little bit on errors," Lynden coach Chris Elsner said. "Our big thing is stopping runs, no more than three (points), and that got away from us a little bit. It was the first time we kind of felt that panic mode in a match. I was grateful for that because it taught them how to respond in those moments."
VanderYacht said they focused on taking back command following the second set. 
"I think the crowd got to us a little bit, but we talked about it in our timeout and shaped up in the third and fourth set," she said. "We really worked on our mental game and just being able to not let the crowd and other team control us, but let us control ourselves."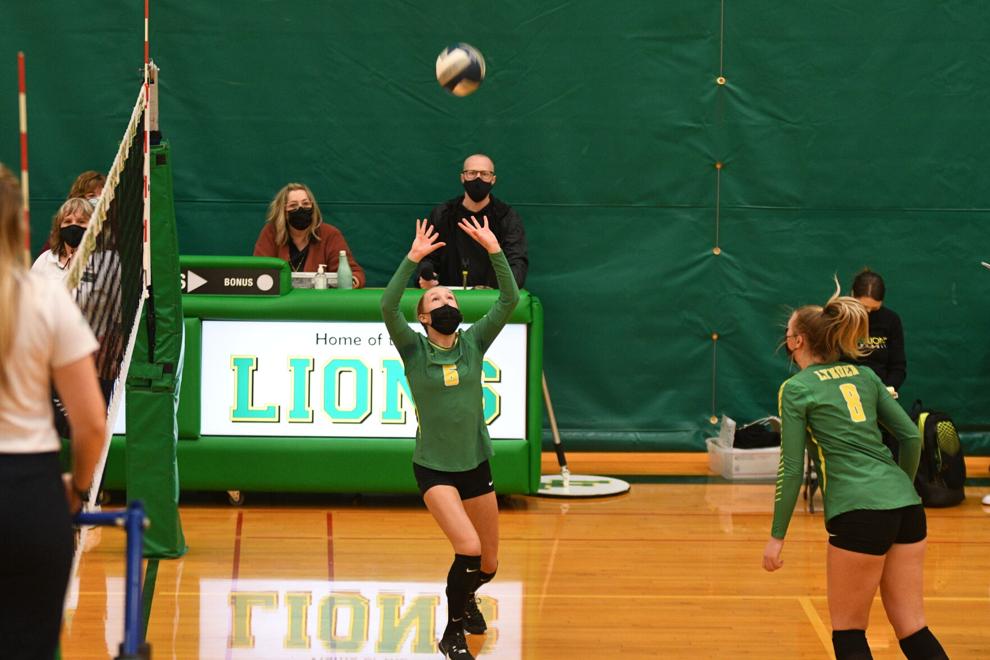 The Lions looked much more in sync for the third set coming away with a 25-20 win and VanderYacht's presence on the court couldn't be ignored. 
The senior filled up the stat sheet racking up a triple double on the night with 20 kills, 10 digs and 10 aces. She hit .457 for the match. 
"She just stepped up as a senior and put balls away at critical times," Elsner said. 
VanderYacht gave credit to freshman Grace Rice for setting up her chances all night. 
"Grace literally goes after everything," VanderYacht said. "She's insane at hustling and gets everything up. I just give it to her."
Rice is one of four freshmen starting for the Lions this year, but Elsner said they try to detach their grade level from the players. 
Elsner said they might be freshmen, but nobody would ever know it because of how prepared they are and ready to go at any moment which in part comes from the leadership up top from the seniors.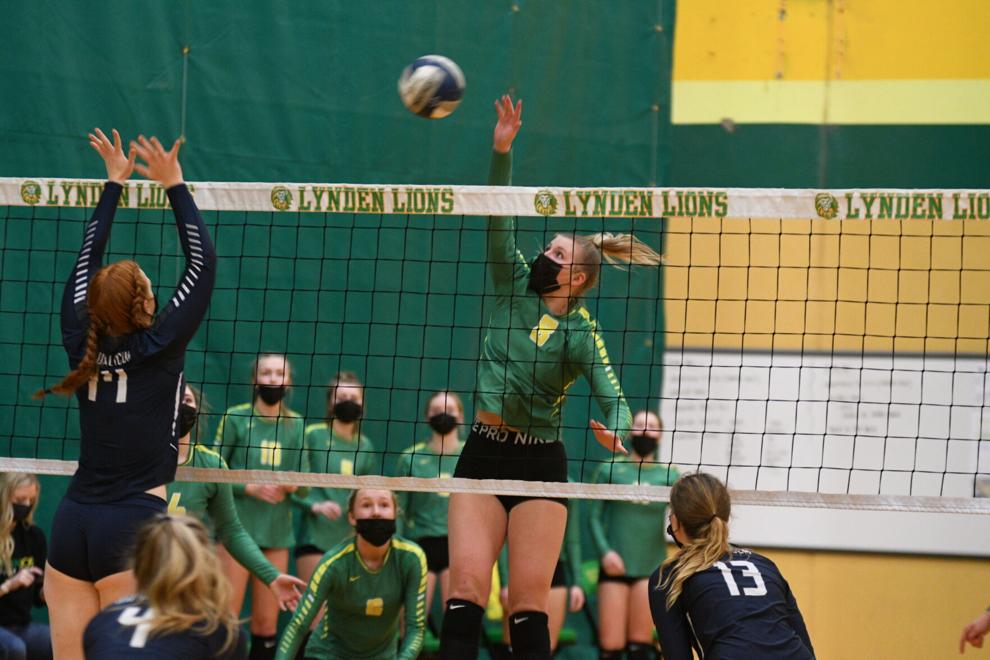 "Anna and Faith both played as freshmen on varsity, so they've just taken it upon themselves to teach them how to go on the court like we do," Elsner said. "They're great leaders."
Rice tallied 39 assists in the match to go with five kills. Freshman middle blocker Ashley Shumate contributed four kills and four blocks. 
Defensively, freshmen Mya VanderYacht and Hayley Koetje added 19 and 11 digs, respectively. 
The Lions will hit the court again Wednesday for an away match at Meridian at 7 p.m.
Other scores from around the county:
Nooksack Valley 3, Oak Harbor 1
Lynden Christian 3, Mount Vernon 0