Trojans to use lessons learned in preparing for league play next week
LAUREL — Back in January, Meridian football coach Bob Ames was in Maui trying to fill an empty week three slot in his upcoming non-league schedule.
He had few options. No fellow Class 1A schools with an open spot in week three would play the Trojans. The only takers he had were Class 2A powerhouse Archbishop Murphy and an unknown AA school from Sutter Creek, California, Amador High School.
"If I had my druthers I wouldn't have scheduled them, to tell you the truth," Ames said. "We already had two big, physical teams we played the first two games. It is what it is, and our kids understood what we were getting into. We tried to get them prepared to be competitive."
He figured he'd take his chances with the northern California school located 45 miles southeast of Sacramento. Ames and his assistants pored over game film in preparation.
"I watched the films and said, 'My goodness. What are we getting into?,'" Ames said.
He and the Trojans found out firsthand on Saturday as Amador reeled off 34 first-half points en route to a 41-0 victory over Meridian.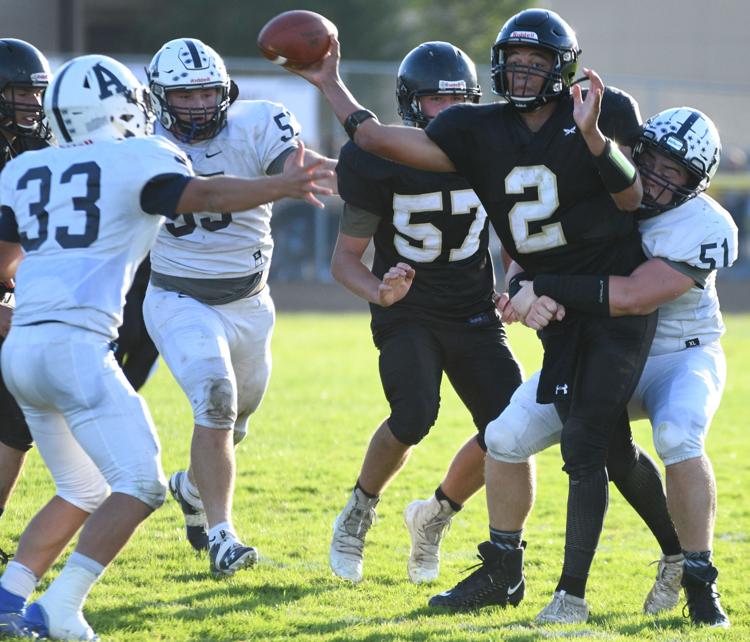 Big, physical and fast were the three words that kept coming up in post-game interviews with Ames and Meridian senior quarterback Cameron Webster, who threw for 126 yards, zero TDs and five interceptions on 16-of-31 passing.
The Trojans were blasted at the line of scrimmage, finishing with negative 15 yards rushing on 20 carries.
The Buffaloes, featuring two NFL-sized linemen that are over 300 pounds, were bigger, stronger and faster than any team Meridian had faced at this point, and will likely see the rest of the season. And that's saying something as the 1A Northwest Conference is perennially regarded as one of, if not the toughest 1A leagues in the state.
The Trojans (0-3), coming off a state quarterfinal appearance, took on 2A Sedro-Woolley in week one, then clashed with 1A defending state champion Colville in week two. Both paled in comparison to Amador, which snuffed out everything Meridian threw at them.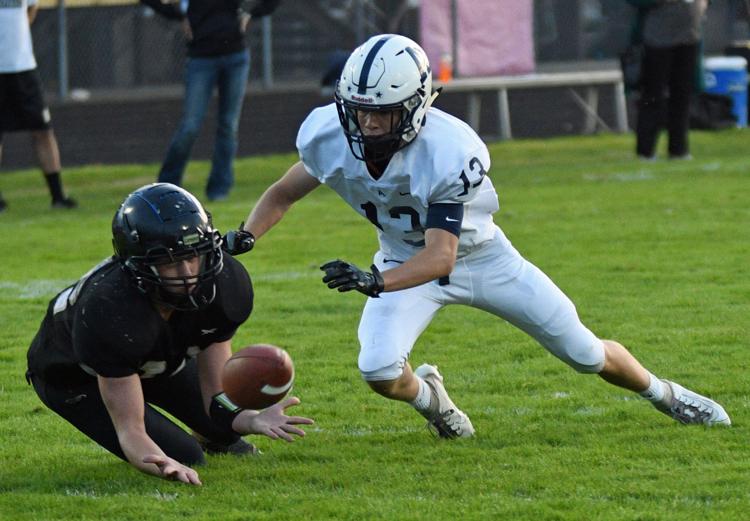 "To have a chance at moving the ball we had to be very creative," Ames said. "They're just really good. It's hard to fool them."
The Trojans found out very early that running horizontally was not going to fly. The Buffaloes were too fast. And Meridian couldn't run inside because they were outsized, so they took to the air and used a variety of trick plays, compliments of offensive coordinator Patrick Ames' dozens of formations.
Meridian fake punted on their first series, catching the Buffaloes off-guard for a 25-yard pass and first down by Webster. The Trojans stalled out, turning it over on downs at Amador's 14-yard line. It's the closest Meridian would get to scoring.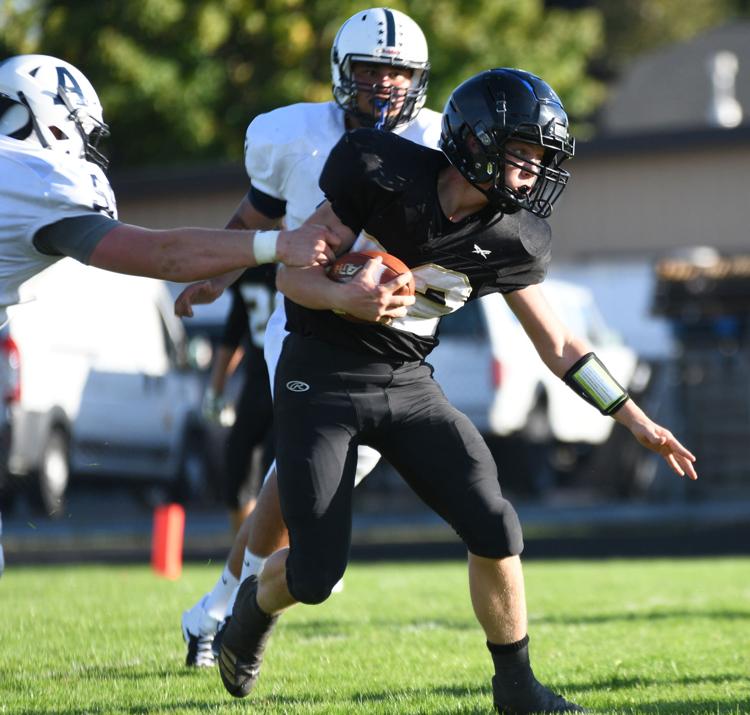 Amador broke off three-straight rushing touchdowns, one set up by an interception, one of the Buffaloes five on the night. Two of those INTs were pick sixes, leading to a 34-0 halftime deficit for the Trojans.
"We were kind of shell-shocked at halftime a little bit," Ames. "But we came back out and played real hard."
Despite playing behind the entire game, the Trojans never did give up. Meridian surrendered one rushing TD in the second half then held the Buffaloes scoreless the rest of the way. The Trojans even had a 65-yard touchdown reception by Trent Martin, but it was erased by an illegal shift penalty.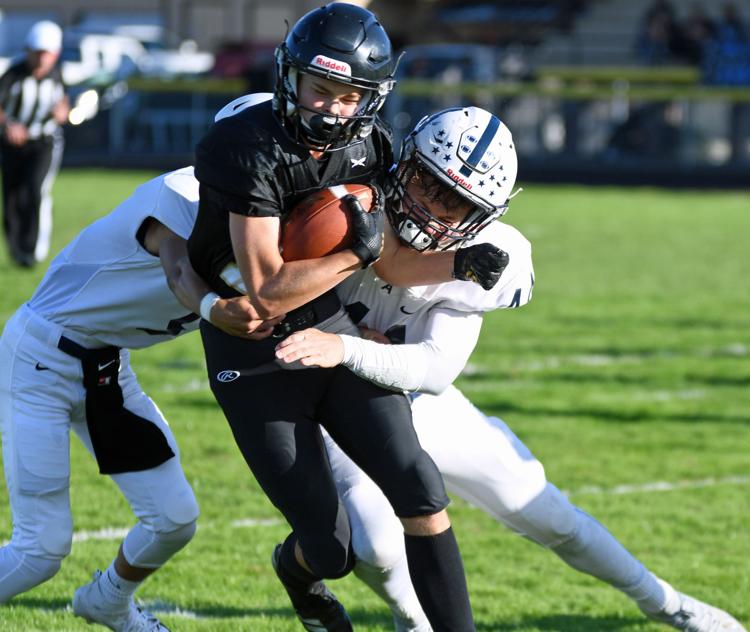 "We knew they were going to outsize us by a mile," Webster said. "Our plan was to cut them at the line. We did the best we could, but they're such a big, athletic, strong, fast team. They came out and punched us in the mouth and we kept coming back and fighting."
Having their weaknesses exposed at this level and this point of the season helped the Trojans see what they need to work on as they head into league play next week, Webster said, and right now that's mostly fundamentals.
"Definitely blocking," Webster said. "We gotta have our pass protection good so I don't have to run for my life. We have to be crisp in our routes. We need to work on tackling."
Webster isn't taking the Trojans' 0-3 record too hard at this point, he said. The real games start next week when Meridian hosts NWC rival Nooksack Valley (2-1) at 7 p.m. on Friday.
"It didn't come out the way we wanted it to but we played hard, and that's all we can really control," Webster said. "This next week we have to grind because it's league play now, which is way more serious than a non-league game like this. I'm excited."