The Lyncs have won three of the last five 1A state titles
LYNDEN ­— Kim Grycel has cooked up a winning recipe. 
It's not an authentic Dutch dish, like pannekoeken or olie bollen. It's a different tradition steeped in Lynden's history: winning in high school athletics.
Grycel, Lynden Christian's volleyball coach, has collected 22 straight state playoff appearances and 19 trophies heading into her 24th year at the helm. It's the longest active streak in the volleyball 1A ranks after Colfax's was snapped in 2018. It's likely one of the lengthiest in the state across all classifications and sports.
The Lyncs missed state her first season as coach back in 1995 — and they've advanced every year since.
"I had to quit cheerleading and start coaching," Grycel said. "I had to get a little tougher."
Grycel remembers looking up at the gym wall around 2008 and seeing the dozens of state title banners the Lyncs have won over the years, but something was missing — there were zero volleyball titles.
So she created a blueprint for triumph: asking everything from her players, creating a culture of commitment and surrounding her athletes in a positive practice environment.
"We try to have fun and work hard, and that's always been our motto," Grycel said. "I have high expectations and they work hard and rise to them. We're trying to coach the whole athlete, not just the volleyball player."
The formula has worked. Grycel and the Lyncs have snatched three out of the last five state titles, including back-to-back ones in 2014 and 2015, and just last year in 2018. They placed second in 2016 and third in 2017. 
Although the Lyncs are the defending champs this year, garnering a 23rd straight appearance at state and title No. 4 will be anything but a breeze.
Gone are six seniors who played together since they were in middle school and were coached by Grycel for six straight years. That class went 19-3 overall last season, winning in straight sets in the state semifinals and finals. Last year's seniors were part of two state championships.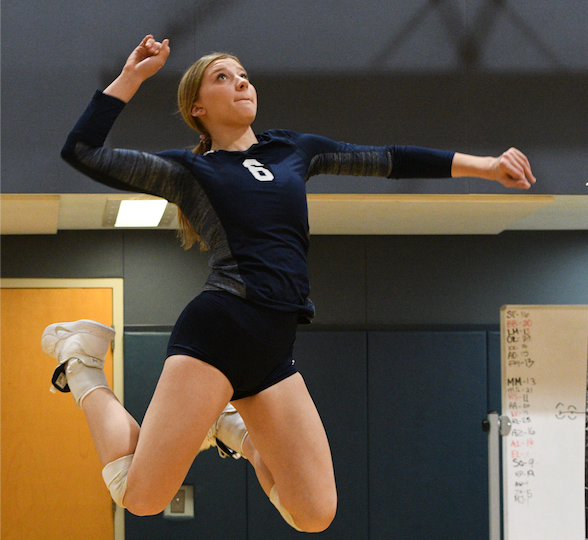 Returning are two seniors, 6-foot middle blocker Liv Mellema and 5-foot-11 middle blocker Brooklyn Bosman. Only two players have significant varsity experience: Mellema and 5-foot-7 junior outside hitter Liv King, who was third on the team with 210 kills in 2018.
"It's a little scary coming in as defending champs, but we're just trying to put the pressure aside and go play our game," said Mellema, who had 160 kills and 30 blocks last season.
The Lyncs will have a target on their backs with nearly an entirely new starting lineup. But Grycel isn't too worried about it. Her feeder programs and assistant coaches have trained a new wave of talented incoming juniors and sophomores to fill the open roles.
"It's been exciting because there's a lot of talent that's been waiting and now they get their chance to shine," Grycel said. "We have a lot of battling, especially in those six through 12 spots, of kids that are really solid all the way through. Our program is strong."
Grycel is hesitant to name her starting lineup after only having seen the team play in one preseason jamboree, but she has an idea of some newcomers who will make an impact.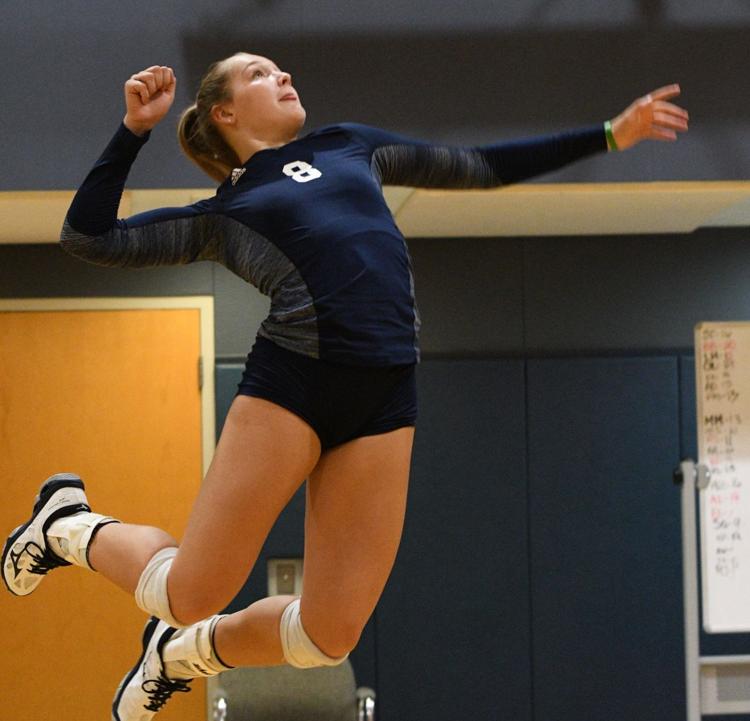 Junior Kenadi Fay, a 5-foot-10 outside hitter, returns after seeing minimal varsity minutes last season. Two new setters, juniors Ari Rader and Paige TeVelde, are taking over for Sofie Fransen, who had a game-high 42 assists in 2018's title match. Another key piece is 6-foot-3 junior opposite hitter Emma VandeVoort.
"People were like, 'You won state with your 6-foot-3 girl on the bench?' I said, 'Yeah.' But now it's her chance and she's being recruited by a couple schools," Grycel said.
Grycel and the team took a recent trip to build bonds and leadership skills for the upcoming season. They went on a retreat and worked together in an escape room to see how the players connected and learned how to lead.
It was a crucial teamwork-building exercise, Mellema said, especially with so many new faces.
"It's taken a little bit of time to get to know each other better, but we've started to click a little bit more and that's helped us a lot," Mellema said. "Just getting to know each other and getting through the pressure of winning state last year and just pushing through."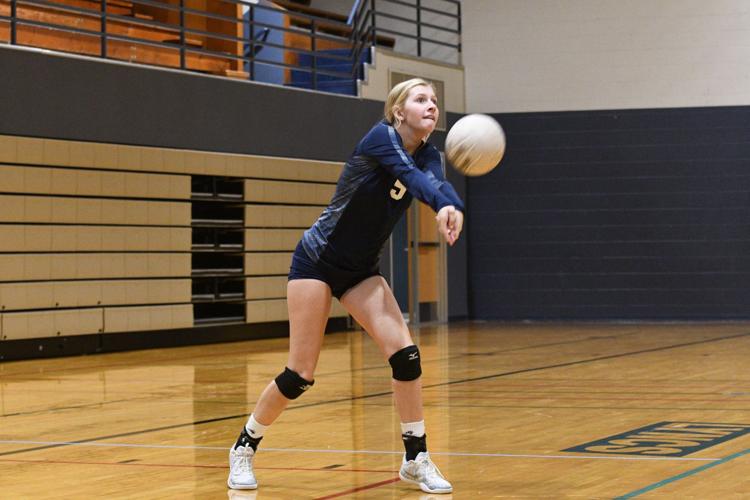 There's a fine line on how you look at pressure, Grycel said. She's managing expectations by flipping it around, quoting Billie Jean King: "Pressure is a privilege."
"There's pressure because we were state champs last year, but there's a different non-pressure," Grycel said. "People think because we graduated so many, we might not be as good. I like the unknown. People don't know what we're going to bring in."
Grycel said she's excited to see how the team responds to adversity, taking on the legacy of LC volleyball and continuing a hot streak.
"I think we'll be right in the hunt again, with kids that people didn't even see playing time in last year's state tournament," she said.
Lynden Christian started its season off with two jamborees, the Emerald City Invite on Mercer Island on Sept. 6 and the Sundome Invite in Yakima on Sept. 14. The Lyncs begin their regular-season schedule at Ferndale on Tuesday, Sept. 17.