They all head to Pasco now for Saturday races
WHATCOM — Six Whatcom County teams and 42 runners qualified Saturday at the district meet for the WIAA boys and girls cross country championships taking place this Saturday, Nov. 9, at Sun Willow Golf Course in Pasco.
The Bellingham girls and Sehome boys teams each captured district titles. The Red Raiders girls were powered by six runners advancing to state, led by senior Livi Lackland- Henry, who won the girls race in 19:06.02.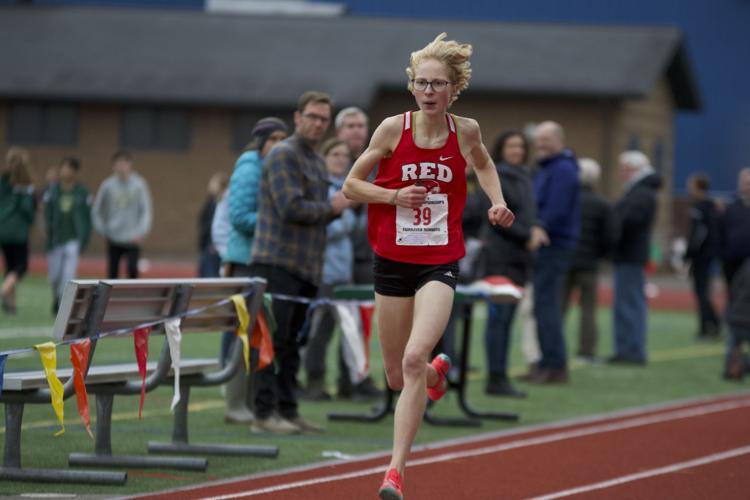 Sehome's boys, who have won seven consecutive state titles, had four runners in the top 21, including freshman standout Zack Munson, who was the top 2A boys finisher from the county, placing fourth in a time of 16:26.16.
Lynden Christian's girls qualified for state as a team by placing fourth with 122 points, with four runners in the top 35. Sophomore Maya Ewing was the top Lyncs runner, placing fourth individually in a time of 19:54.32.
The Nooksack Valley boys qualified for state by taking third, placing three runners in the top 21. Junior Joshua Steele was ninth in a time of 17:29.49.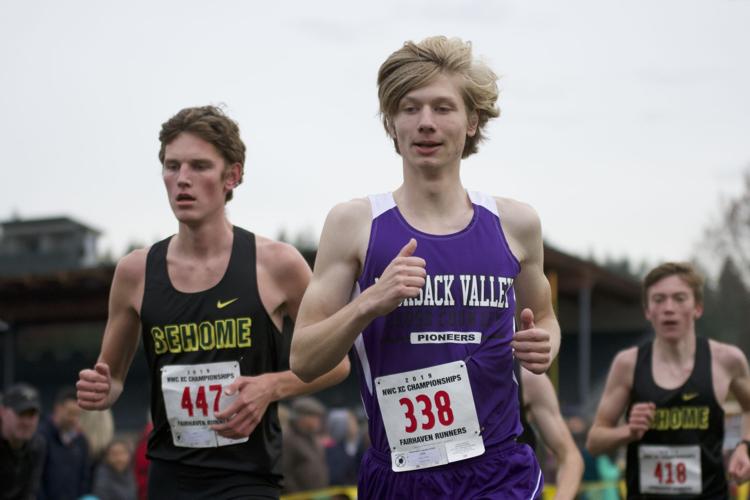 Switching around, Bellingham's boys and Sehome's girls each finished second in team scores. Caleb Schmotzer placed fifth in 16:32.49 to lead the Red Raiders boys, while Sehome freshman Evelyn Buetow paved the way for the Mariners with a fourth-place finish in 19:41.20.
The Lynden boys fell short of their goal of qualifying as a team for the first time in 42 years.
The qualifying varied significantly among the classifications and from boys to girls. The range was from three (2A boys) to five (1A girls) teams enjoying the right to go to state and from 21 (2A boys) to 35 (1A girls) runners. Individuals qualifying are beyond those already on qualifying teams.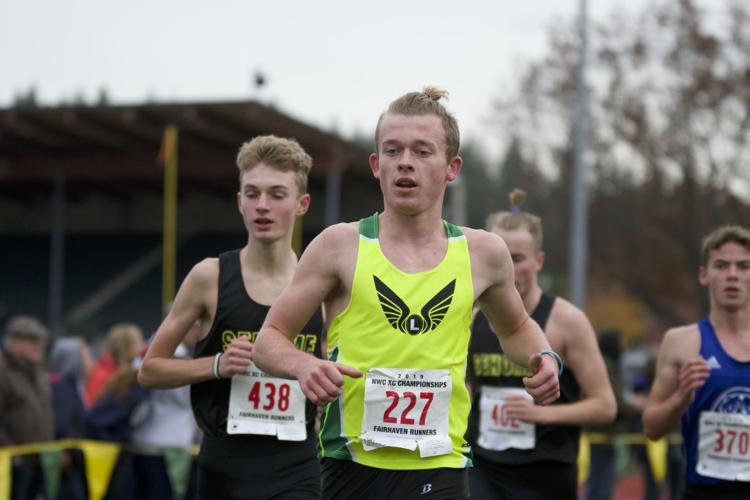 These are all the teams and runners who qualified:
  1A boys — Lynden Christian: Andrew Luce, 20th, 17:48.71. Mount Baker: Nico Johnson, sixth, 17:08.52; Braeden Hart, 22nd, 17:52.49. Nooksack Valley, third as a team, 123 points: Joshua Steele, ninth, 17:29.49; Eric Riley, 19th, 17:44.76; Logan Clabaugh, 21st, 17:51.75.
  1A girls — Lynden Christian, fourth as a team, 122 points: Maya Ewing, fourth, 19:54.32; Tessa Hollander, 18th, 21:23.89; Brianna Veenstra, 27th, 21:58.88; Cali Sieving, 34th, 22:07.78. Meridian: Kayla Aalpoel, third, 19:45.53. Nooksack Valley: Lily Snow, ninth, 21:03.62; Wendy Cranston, 24th, 21:53.6; Amy Harlan, 29th, 22:01.37. Mount Baker: Kali Cook, 11th, 21:13.97; Juliette Haggith, 12th, 21:14.9; Zetta Schmidt, 26th, 21:54.82.
  2A boys — Lynden:  Isaiah Ellis, sixth, 16:41.05; Rafe Wolfisberg, 17th, 17:10.75. Sehome, first as a team, 68 points: Zack Munson, fourth, 16:26.16; Roman Schroyer, ninth, 16:47.39; Jacob Alexander, 10th, 16:51.80; Dominik Riemann, 21st, 17:14.17. Bellingham, second as a team, 71 points: Caleb Schmotzer, fifth, 16:32.49; Will Giesen, 12th, 17:03.84; Paden Loveland, 13th, 17:04.10.
  2A girls — Bellingham, first as a team, 52 points: Livi Lackland- Henry, first, 19:06.20; Gillian Spilker, fifth, 20:03.80; Izabelle Anderson, ninth, 20:18.00; Katie Giesen, 17th, 20:55.40; Skye Saling, 20th, 21:09.99; Grace Friesen, 22nd, 21:13.00. Sehome, second as a team, 70 points: Evelyn Buetow, fourth, 19:41.20; Julie Gill, eighth, 20:09.00; Isabelle Douglas, 23rd, 21:17.00; Kaia Szymczak, 25th, 21:23.00.
  3A boys — Ferndale: Landon Sturdevant, 16th, 17:14.72. Squalicum: Benjamin Latta, ninth, 16:53.24; Joe Brodeur, 18th, 17:21.31.
  3A girls — Ferndale: Jaclyn Denham, 16th, 20:28.60. Squalicum: Laura Halsell, seventh, 19:53.10; Grace Doud, 19th, 20:34.70.