Ferndale still in the hunt for a state berth
WHATCOM ­— Five Whatcom County volleyball teams, including both Lynden squads, advanced to their state volleyball tournaments from district action last week. Ferndale is still in contention in its 3A district tourney play.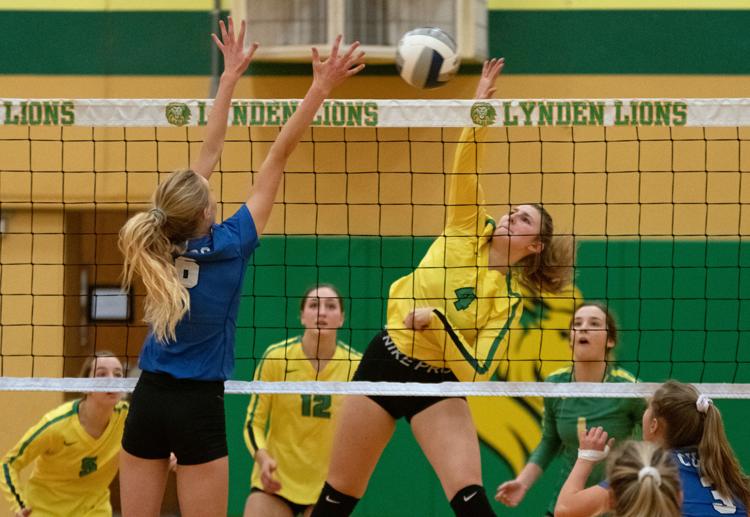 The Lions fell to Northwest Conference foe Burlington-Edison in the District 1/2 tourney at Lynden High on Saturday, in what was a weekend of milestones.
Coach Chris Elsner broke the 200-win plateau with her 200th and 201st victories in the quarterfinals and finals, while junior Anna Vanderyacht broke Jessi Robert's single-season aces record of 65 set in 2008.
The Lions (15-2) are now on to the 2A state volleyball championships at Central Washington University. They face Selah (13-3), second-place finishers in the Central Washington Athletic Conference, in the opening round at 1:30 p.m. Friday.
The Lions get tabbed as the home team, although it feels like more of a home game for Selah, located just a 40-minute drive away. The Vikings are winners of 11 of their last 12 matches, with all three losses coming to CWAC champion Ellensburg. 
Lynden, in search of a first state volleyball title in school history, has also won 11 of its last 12, running off an 11-game win streak after its lone regular-season loss back on Oct. 1 to rival Lynden Christian.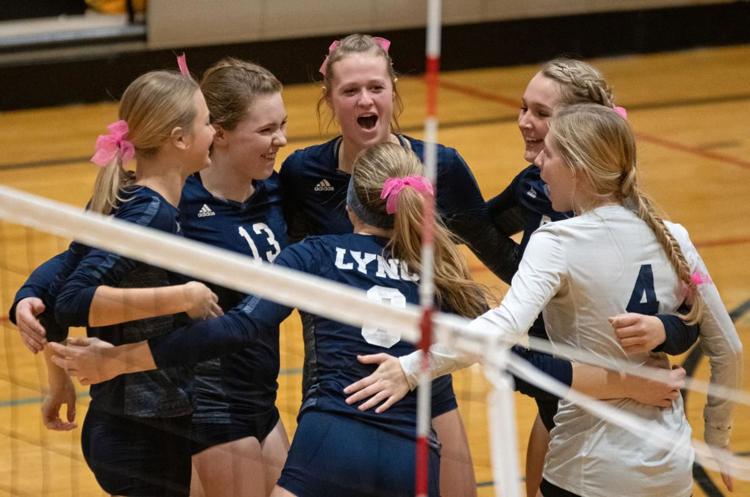 It's been a year of fresh faces for the 1A defending champion Lyncs, who returned just two players with substantial varsity experience from last year. This new group has had some big highs, such as upsetting 2A powerhouse Lynden, and some frustrating lows, such as losing two out of four late-season matches.
But the Lyncs (14-5) took care of business at bi-district, winning both their matchups Saturday, 3-1 over Meridian and 3-0 over Nooksack, to claim third place in the tourney. 
It gave the Lyncs, who have won three of the last five 1A state titles, some momentum into their Class 1A-leading 23rd consecutive state appearance.
They are the home team in their 1A state match-up against Charles Wright (13-1), the Nisqually League champion, at 3:15 p.m. Friday in the Yakima SunDome.
The Tarriers went 12-0 during the regular season, with their only loss coming to division foe Bellevue Christian at district on Nov. 9. Eight of those 12 victories, including the first five, were sweeps of their opponent.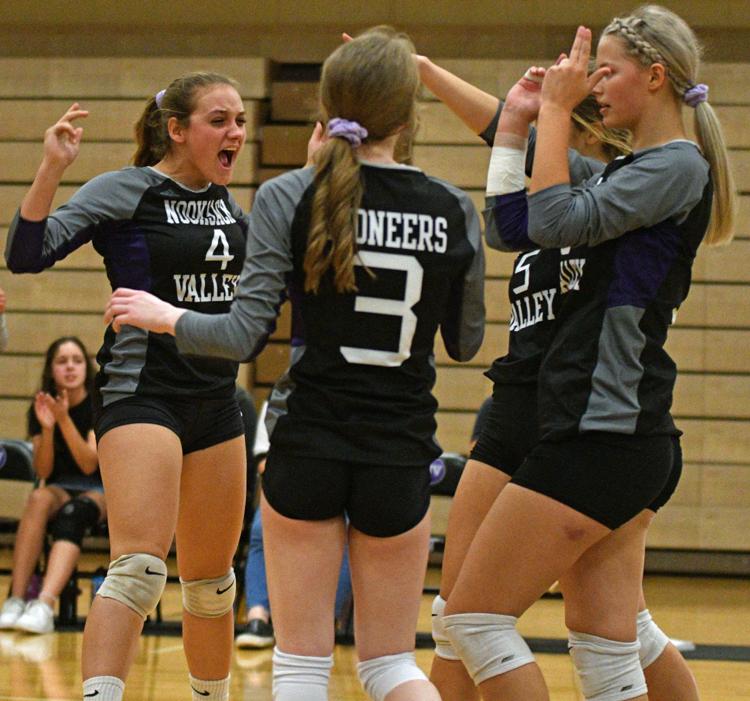 The Pioneers came out on top in two straight matches at bi-districts, including loser-out in the opening round, to sweep both University Prep and Seattle Academy on Saturday and punch their ticket to state.
They are now the away team against District 3 champion Bellevue Christian (14-4) in the state opener at 5:15 p.m. Friday in the SunDome. The battle-tested Pioneers (12-8) have played seven postseason matches to this point, winning five, and will face a Vikings squad that is on a seven-match win streak.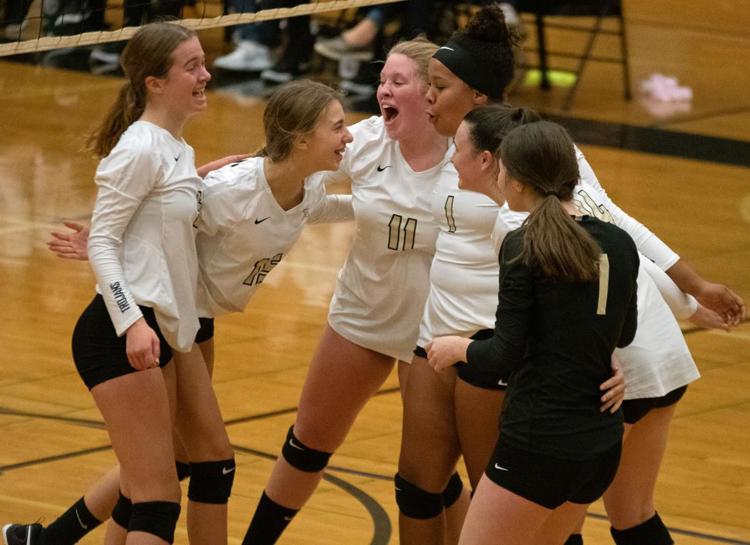 The Trojans traveled the longest postseason road to get to state, but it all turned out right in the end. They won two of four at district, then were victorious in three of four at bi-district, including three loser-out matches.
Meridian (15-8) is now the away team against District 4 champion Castle Rock (15-3), runner-up in the 1A Trico league. The Rockets are winners of eight of their last nine and 12 of their last 14, while the Trojans have won four of their last five.
Meridian's first state game in the SunDome is at 5:15 p.m. Friday.
The Golden Eagles (11-3) played at Edmonds-Woodway (12-3) in the opening round of the Class 3A District 1 Tournament at 7 p.m. Tuesday. Results were not available at press deadline. A win would put the Golden Eagles one victory away from claiming a state berth. A loss on Tuesday would require Ferndale to win three straight matches to get to state.
Everything looked great for the Mariners after downing Liberty in their district opener on Thursday, Nov. 7. Then they ran into a buzzsaw leading to a 3-1 defeat to eventual district champ Burlington.
The Mariners capitalized during back-to-back loser-out matches, overcoming both Sedro-Woolley and Anacortes to catapult into the state 2A tourney with the third and final seed out of District 1/2.
Now Sehome (13-6) faces a tall task taking on South Puget Sound League champion Washington (18-1), which also captured the District 3 championship last week.
The Patriots were unblemished in the regular season, breaking off 14 straight victories, with their lone loss coming to Steilacoom in the SPSL tourney. They have swept their opponents in 15 out of 18 matches.
Sehome's opening state  match is set for 11:45 a.m. Friday at Central Washington University.