They didn't plan it that way, but they do appreciate familiar faces  
LYNDEN ­— It's not often that a small high school with a graduating class of 90 sends six of those seniors on to play college sports. Even less likely is that those six all end up at the same university.
However, that's the case for Jackson Corkill, Paige Decker, Andrew DeVries, Levi Korthuis, Liv Mellema and Zach Sipma, all 2020 Lynden Christian graduates now at Dordt University in Sioux Center, Iowa, with about 1,500 students and in NAIA sports.
Their timelines for committing were all different, but once they realized what was happening, they knew their situation was unusual. 
"It kind of hit me when Zach committed," Korthuis said. "He committed a little bit later than the rest of us. Once he told me he committed, I was like, 'Oh, wow, that's a lot of us. There's going to be six of us.'"
Korthuis, Sipma and Corkill have been busy getting ready for their first season on the Defenders football team, and they said it has been nice having some familiar faces to navigate both college football and a new environment.
"If I were to be here alone, it would be a much harder transition," said Corkill, who is rooming with Korthuis. "Having people in different sports, we've gotten to know some of Liv's new friends, Andrew's new friends and Paige's new friends. It's just nice because now we know a lot more people than we probably would have."
This wasn't planned in any way — it's just the way their individual cards fell. But after each commitment, the former Lyncs appreciated that they wouldn't be alone in a new place in Iowa. 
"We all started committing at different times throughout the year and we just got more excited the more people that committed there," Mellema said. "We were like, 'Oh, familiar faces, we've got some friends.' We were all just really excited to come to a new place together."
Decker said she visited the Dordt campus in northwest Iowa on her own and knew it was the kind of place she wanted to be that aligned with her values and also gave her a chance to continue her track career. Having former classmates there was a bonus. 
"It wasn't like we all planned to go here, it just ended up being a good fit for all of us," she said.
All six said having people they know in a new state is nice, but it was never the deciding factor in choosing to attend Dordt.
In all, 15 in the Lynden Christian class of 2020 are going on to play college-level athletics.
These are three questions we asked each of the six:
1. Why did you choose Dordt?
2. What is your experience at Dordt so far?
3. What does the six of you at Dordt say about Lynden Christian athletics?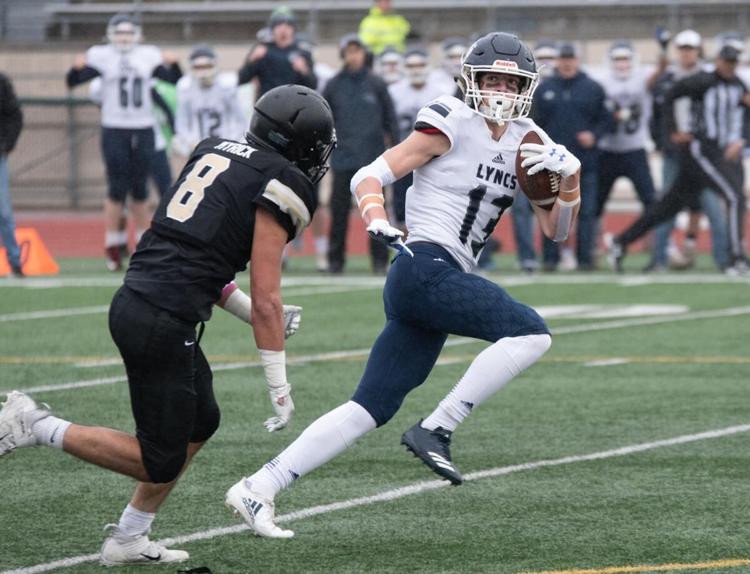 "I wasn't really planning on going to Dordt at all, but when they were like, 'Hey, come play football for us,' that sparked my interest. I had known Levi (Korthuis) was thinking about it and I said, 'We should see if we could play four more years together.' I didn't really know what I was going to do after high school. I didn't know if I wanted to go to college, so when I ended up here I wasn't sure what I was going to study. It was mostly the interest of playing football."
"It's a whole different world than high school football. For two weeks we had football for 15, 16 hours a day. That was a long couple of weeks, but once classes start, it's a lot better because you have a little more than just coaches and football."
"Everyone knew with our (LC) class we were a pretty athletic grade — we always had been. In high school, some people really took that to heart and wanted to turn the programs we were in around. We're six people going on to play in college, which is a pretty big accomplishment and that doesn't happen a lot at LC. That was a cool way to show people it actually happened and it wasn't just one good season."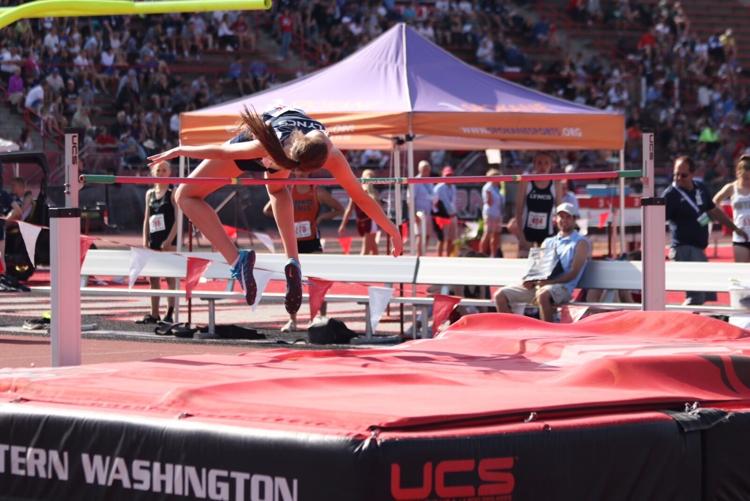 "I was looking for a smaller Christian college that fit with my values and let me be involved with multiple things. When I visited here, it seemed like a good fit. I loved all the people and I'm really liking it. The biggest part once I got here and visited was the people. The track coach I met with and the music department were all super welcoming. I knew it was a place I would enjoy keeping on doing those things I did in high school."
"I love it. It's been so good. Track hasn't started yet. They've been handling the COVID thing well. It's a little stricter than Iowa is required to be, but they're committed to us staying here, which is important to me because I wanted to be in-person this year. It seems like hopefully we're going to be here awhile."
"LC is known for their strong athletic programs and this is just proof of that: how they instill a love for sports in kids and doing it for the people and for the love of the sport. Wanting to compete in college is just a way of showing that."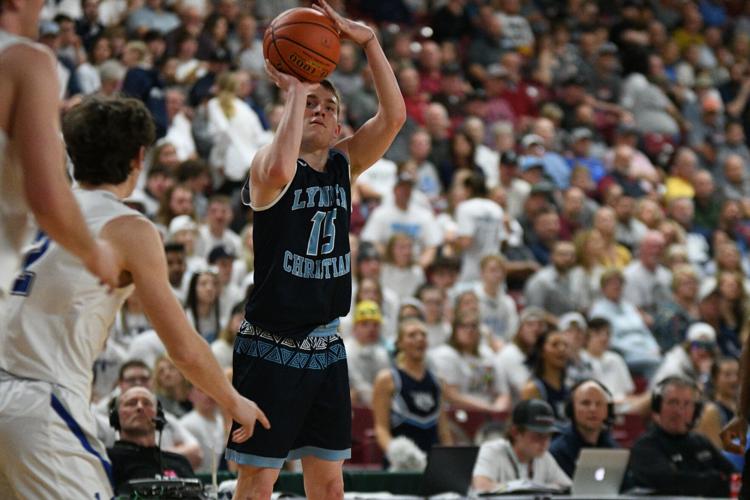 "When I visited, the people I connected with, both on and off the basketball team, I knew I could be friends with and there would be other people like that in my freshmen class. I was just completely sold on the relationships both on and off the court. Coach Van Haaften and coach Lindbergh, there hasn't been a doubt in my mind that those are two coaches I would love to play for and a program I would love to represent. I'm definitely here for more than basketball, but I'm incredibly excited to also be here for basketball."
"They've done a really good job with COVID and students are doing a really good job of respecting it. We are very privileged as of now to be on campus because a lot of people are not. I've been blown away by the inclusivity of the Dordt campus. Whether you're a senior or freshman, everyone is super nice and welcoming. It hasn't been hard to make friends, which is super helpful, but it's always nice to have those five LC alum as a backbone."
"I think it just shows that LC is serious about their sports and cares about their sports. We're not going to these universities just to play a sport. Every single student-athlete is going there for more than just the sport. It's cool to see that LC is not just sending kids to these colleges to succeed in athletics, but also sending them to a college where they're going to succeed off the court, off the field or off the track. I think it says a lot about the Lynden Christian program."
"Initially, it was probably my brother. He's a senior here at Dordt and so I visited Dordt along with a few other colleges and it just kind of stuck out to me. It has a really unique community of people in the town. There's just a family aspect between everyone out here."
"It's been good. I've liked it. Football has been a lot, but it's been a really unique experience. Everyone on our team gets along really well. For me it feels pretty similar to high school in the way our grade at Lynden Christian seemed to get along better than other grades. There's just a sort of community there. Here at Dordt, the football team is really similar to that. Everyone has a common goal."
"It speaks really loudly about our athletic programs. It's kind of a compliment to the school because that doesn't always happen. Not all grades have 15 kids that go on to play college sports, but it says something about the fact our school isn't just academics, but also has good sports programs. If you look at a lot of the kids that are playing sports in college, they're also really academically focused. I think it shows our school is able to find a healthy balance between academics and sports."
"The community here is amazing. Every single person on this campus I can tell genuinely cares about me, my faith and me growing as a person. That's what drew me here, most importantly."
"It's so fun out here. Every person is so nice. All the local students make you feel right at home. You're getting invites to dinners every Sunday and everyone here is so nice. Every professor cares about your studies and you as a person and your faith. It's just really cool to see all of that."
"The coaches at Lynden Christian really care about you specifically as an athlete and growing you in your athletics. They obviously focus on the team, but also spend enough time on a person individually to get them to the next step if they want that and where they know they can be."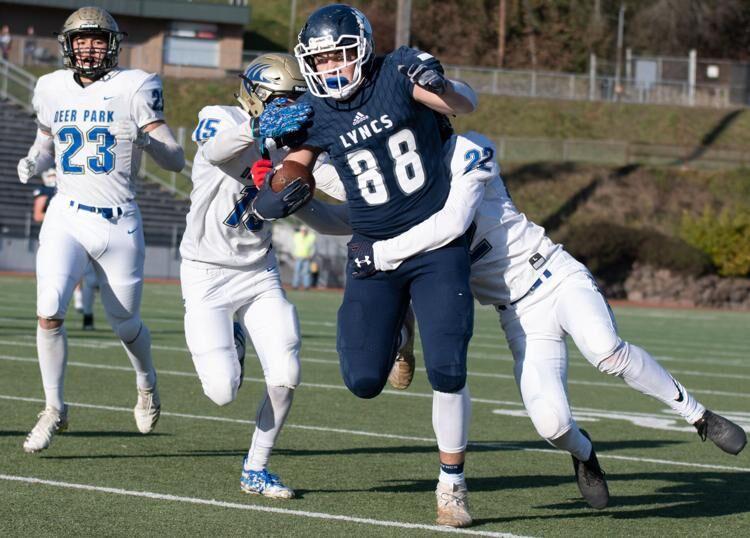 "I wanted to continue a Christian education and my parents both went here. It was the only football scholarship offer I got, so I figured I might as well."
"Fall camp before all of this was really good. We had no school and it was just straight football for the entire day and that was a really good experience. It's really weird because we have to follow all these guidelines throughout practices and team meetings. It's a lot of being careful about how close we sit and wearing masks everywhere. During practices and drills everything is spread out and we're using all of the space we have. It's really weird and different from all the practices I've been in."
"They do a really good job over there at Lynden Christian making athletes and doing the right things with their athletics. Obviously six of us wound up at a Christian college to play sports, which is a pretty good combo to me. They do a really good job building people."