Golden Eagles not able to find the end zone against Sehome
BELLINGHAM — It's called a game of inches for a reason. 
The Ferndale football team had Sehome backed up defending from its own three-yard line and the Golden Eagles had a chance to tie the game in the closing seconds. 
Sophomore running back Isaiah Carlson took the handoff on fourth-and-goal, but fell just short of crossing the goal line giving the Mariners the ball back with one second left and the victory one kneel down away. 
Sehome quarterback Jacob Kaepernick took an intentional safety in the end zone on a kneel down to end the game and Ferndale was handed a 10-5 loss, its first of the season. 
Not being able to punch the ball in for touchdowns was the story all night for the Golden Eagles as they had plenty of chances to put six points on the board.
Ferndale head coach Jamie Plenkovich said the offense wasn't able to rip off any big runs like in their other two games this season. 
"I give credit to Sehome and how they played tonight," Plenkovich said. "They really got after it on both sides of the ball, especially defensively. They played physical up front and we knew their secondary guys are very active and great tacklers in space. If we did get a crease they were there to keep it from becoming a big play."
The Mariners got on the board first with a field goal on their first drive of the game, but the Golden Eagles defense stepped up and got in front of three passes from Kaepernick, racking up three interceptions in the first half.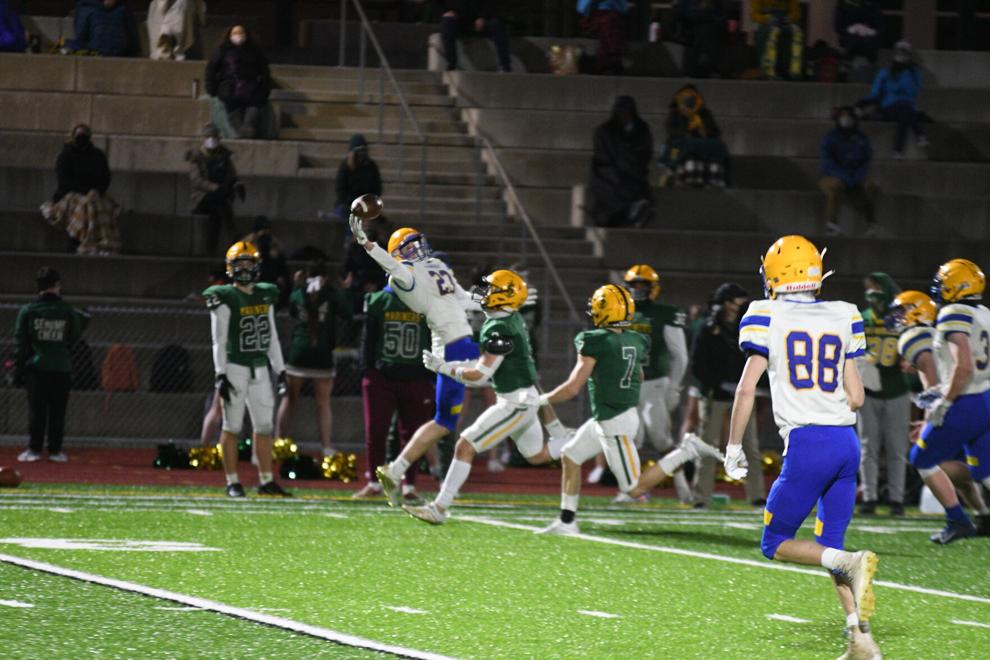 Those interceptions never did turn into points for Ferndale and against a team as talented as Sehome, that'll come back to haunt you every time, Plenkovich said.
"We weren't as crisp as we needed to be in the first half," he said. "You have to capitalize on things like that when you have those opportunities. I don't know how many times we were in the red zone tonight and we didn't put it in the endzone."
Carlson said it was frustrating not being able to come away with points off turnovers.
"We can fix those things in practice. It's easy, little things we can fix," he said. "We're a young team, so that happens. We'll be ready for the next one."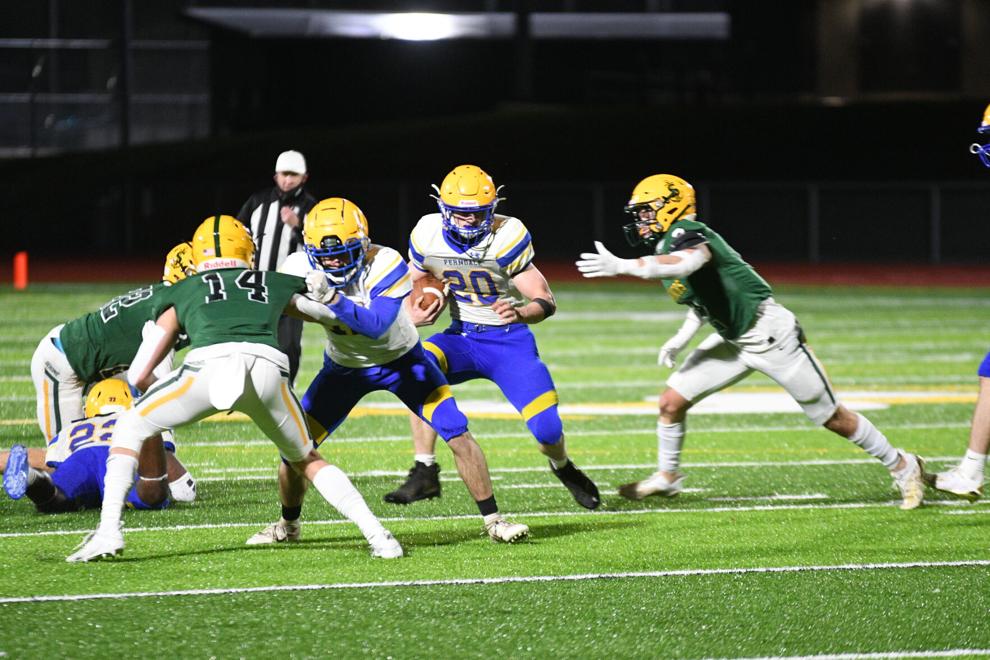 Sehome led 3-0 at halftime and the same Ferndale defense that dominated the first half came right back out for the second. The Golden Eagles forced a Sehome three-and-out right out of the break. 
Ferndale's offense was able to march the ball down inside the 20, but stalled at the 12-yard line and had to settle for a 29-yard field goal from senior James Werth to tie the game at three apiece.
 The Golden Eagles' defense continued to set up the offense with good field position and opportunities to score, but the offense never could get one big play to really spark a run. 
"We didn't do enough on the other side of the ball to convert opportunities when we had them. I was very impressed with (Sehome) on film," Plenkovich said. "Their kids played really hard, they have tremendous skill kids and they made more plays than we did at opportune times."
Carlson said there were never any big gaps for Ferndale's run threat to hit and break off a big run through. 
"Sehome did a good job of containing us all night," he said. "I think we can clean some stuff up in practice as far as blocking assignments and then we'll be good. It was a tough night, but both teams played good."
The Mariners broke the tie and took the lead for good with a 28-yard touchdown run in the fourth quarter. 
Plenkovich said he thought Sehome had a good game plan for them coming into the game.
"Their kids played hard and I'm not sure we matched that intensity in the first half," he said. "The second half we did some good things, we just didn't punch it in."
Ferndale will have a short week to regroup and prepare as Burlington-Edison will come to town Thursday with kickoff scheduled for 7 p.m.
Other scores from around the county:
Mount Baker 22, Bishop Blanchet 16
Nooksack Valley 24, Anacortes 21