Julius Ellison hits eventual game winner in 33rd minute
SUMNER — The last 10 minutes of the 2A boys soccer title game saw Sehome with its back against the wall.
Defending champion Columbia River was well in control toward the end of the game with the Mariners clinging on to a 1-0 lead.
The Chieftains, who entered the game on a 45-game unbeaten streak, brought the pressure in the second half not giving Sehome any room to make a mistake.
Columbia River had chances in the 60th, 75th and 77th minute to tie the game with shots on goal, missing by no more than a foot. Sehome senior Mason Kealy definitely got his work in at the net in the second half.
"I've been playing for a long time so I trust in myself and have the confidence in myself and defenders," Kealy said. "It just really helps me get through and win the game."
The final whistle blew not much later, extending Sehome's unbeaten streak to 18 games, but more notably, giving the Mariners their third state title in program history and first since 2008.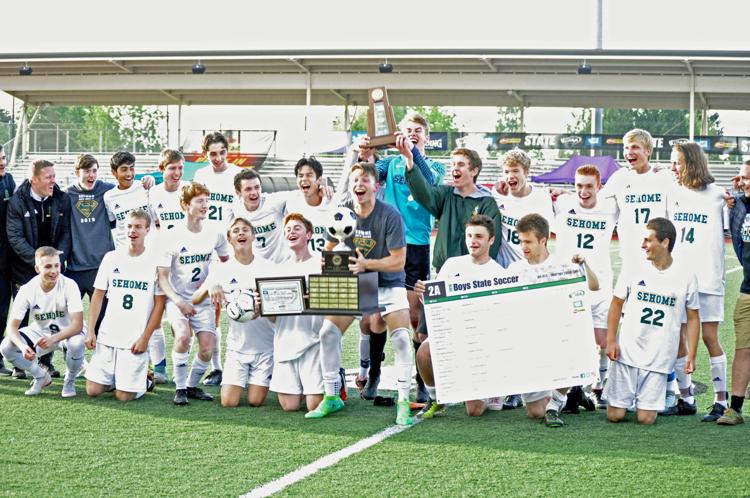 The difference of the game was a header by Julius Ellison in the 33rd minute that bounced past Columbia River goalkeeper Miles Miranda. Ellison didn't think the ball had a chance.
"When that went off my head I was like, 'That's probably not going in,' but then it just fell in the side netting and I couldn't believe it," Ellison said. "That's what decided the game."
Sehome coach Richard Henderson said the last 10 minutes of the game was a mix of emotions from the sideline.
"It's frustration and relief all in one because it's going to happen," Henderson said. "Columbia River has been on a fantastic run the last two years."
Sehome had plenty of chances to tack on to its lead in the first half, but opportunities were missed and shots continued to go wide. It didn't matter in the end.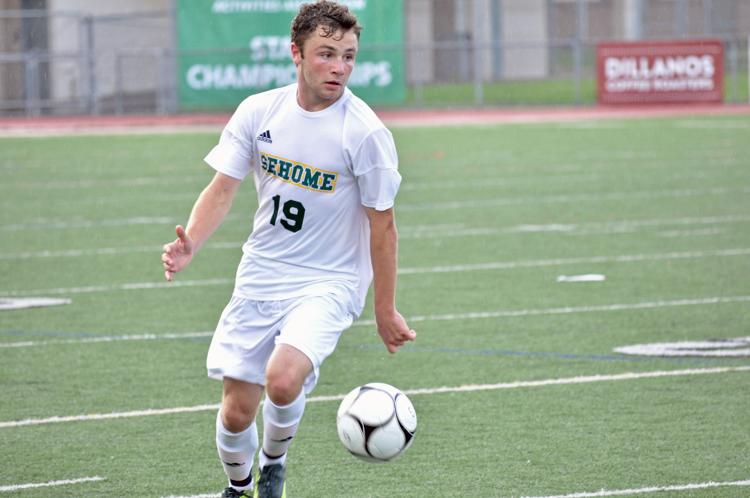 The Mariners had a goal in mind and nothing was going to stop them from winning a state title.
"I can't believe it," Ellison said. "This is what we worked for all year and we put our hearts out on that field and got the dub for it."
Henderson said he couldn't speak highly enough about the team.
"They're just a different class and different group of guys," he said. "If there was a group [to win the title], it was going to be this group. There's been more talent in years past, but they just had such a cohesiveness and really wanted it."
Kealy said winning the title as a senior was indescribable.
"It's just so surreal being here as my last high school game ever," Kealy said. "It's just insane. Great group of boys. We've been playing together since we were in 9th grade and every one of these boys is just a great person on the field and even better off the field."
Henderson said finals aren't usually the most quality of games because of the emotion, but the Mariners got the one job done that needed to be completed.
"It was just about winning today," Henderson said.