TACOMA – Bellingham girls captured 2A state title over the three-day 2A/3A/4A track and field championships that ended Saturday at Mount Tahoma High School.
The Red Raiders scored 42 points as a team, edging North Kitsap and Port Angeles in second place with 39 points. Bellingham was helped by first-place finishes from Annika Reiss in the 1600 meter (4:57.56) and 3200 meter (10:47.77).
Reiss' time of 10:47.77 in the 3200 set a new state meet record, beating the previous record of 10:48.40. Her 1600 victory was the second of her career; she also won the mile her sophomore year in 2017.
"It feels so great," Reiss said. "This is what every high schooler works for. It was really nice, as a senior, to get two titles in my last season."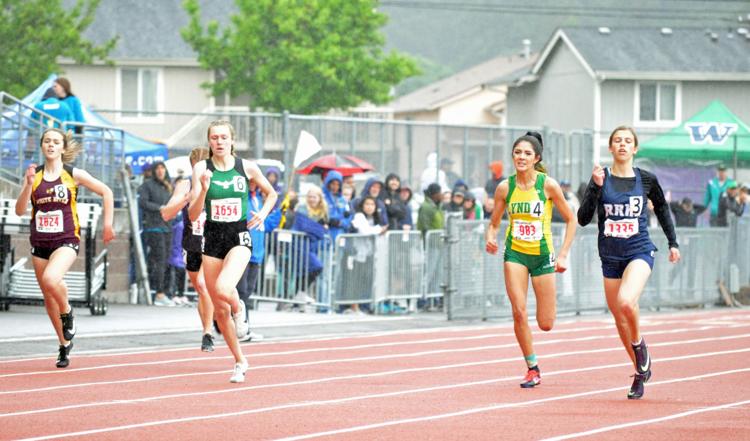 The top-ranked Lynden girls 4x400 relay of Sara Jones, Mercy Berkmeyer, Savonne Sterk and Amanda Mata won the state title in the race with a time of 4:01.20. Lynden's 4x200 relay of Jenna Smith, Berkmeyer, Sterk and Mata placed seventh earlier in the day.
"We all worked really hard and we came this far and with whatever placement we got we were happy with it," Mata said. "We're just proud of how far we came. We just gave it our best out there and enjoyed every moment and every part of it."
Nathan Doering placed fifth in the boys 110 hurdles and fourth in the 300 hurdles for the Lions.
"I was just trying to make the final and I was just excited to be there, I had nothing to lose," Doering said. "I didn't run my best, but I'm happy with it."
Tallen Williams, Ferndale's lone competitor, captured the 3A boys long jump with a jump of 23-11.25, setting a new state meet record.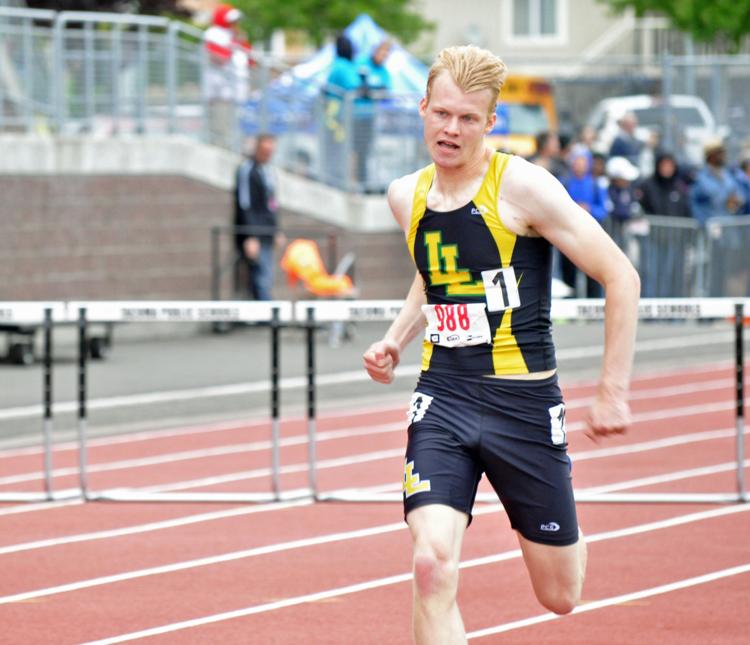 Other top-10 placements by school:
Boys 100-meter dash: Ethan Johnson, seventh
Girls 100-meter dash: Carmen Souza, fifth
Girls 400-meter dash: Carmen Souza, sixth
Girls 800-meter run: Makenna Pittman, sixth
Girls 1600-meter run: Grace Much, tenth
Girls pole vault: Ginger Mullins, fourth
Girls 4x100 relay: fourth
Girls 4x400 relay: fourth
Girls 400-meter dash: Amanda Mata, fourth
Boys 1600-meter run: Isaiah Ellis, ninth
Boys triple jump: Grant VanderYacht, 10th
Boys 100-meter dash ambulatory: Spencer Asakura, second
Boys 200-meter dash ambulatory: Spencer Asakura, second
Boys 400-meter dash ambulatory: Spencer Asakura, second
Boys 800-meter run: Lucas Cunningham, second
Girls 800-meter run: Cameron Hodges, fifth
Boys javelin ambulatory: Spencer Asakura, second
Girls shot put: Dawson Rothenbuhler, sixth