Red Raiders lead with four all-league picks
WHATCOM — Squalicum's Catherine Michelutti was named the Northwest Conference girls tennis MVP by coaches after she finished fourth at the 3A girls state tennis championships in Kennewick on May 25.
Michelutti was the 3A girls North Sub-District champion this year and went 1-2 at state last season. She placed sixth at state as a sophomore in 2017.
Bellingham led all NWC teams with four first-team selections in Britney Butcher, Louli Ziels, Amya Cook and Hannah Hodge. Butcher and Ziels teamed up to place seventh at state in 2A girls doubles in Seattle, after winning sub-districts and placing second at districts to the defending state champs. The duo were the only other local girls to place at state.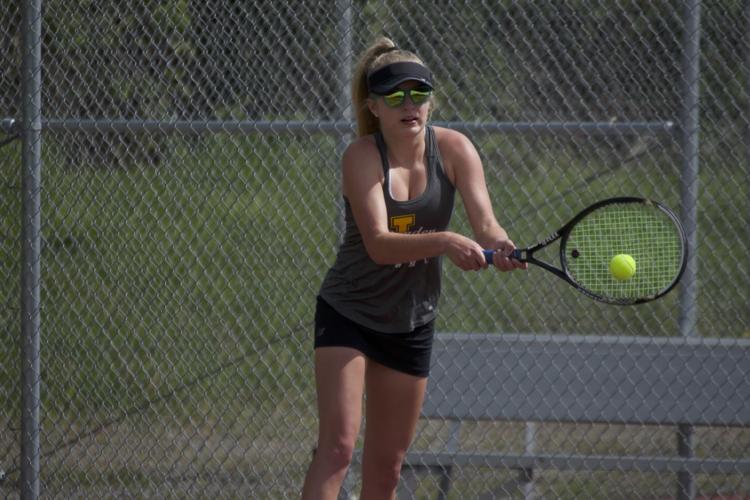 Other local first-team NWC selections were Sehome's Emily Ma and Lynden's Brenna VanderYacht. VanderYacht placed third at the 2A North Sub-Districts in Blaine this year for the Lions.
Second-team selections were Lynden's Arianna Rader; Squalicum's Rachel Heinke and Grace Schroeder; Sehome's Sasah Lynette, Rhea Randhawa, Rumbi Machiridza and Savanna Wolverton; and Bellingham's Lexie Magana.
Rader finished sixth at the 2A North Sub-Districts this season for the Lions. Squalicum's Schroeder was second at the 3A North Sub-Districts.