Mounties keep rolling in battle of top-5 teams
LYNDEN — Lynden: check. Lynden Christian: check.
Second-ranked Mount Baker erased any doubts whether it is one of the top 1A teams in the state with an emphatic 24-8 Northwest Conference victory over no. 3 Lynden Christian on Friday.
Baker's blistering start has become the storyline of the county this season.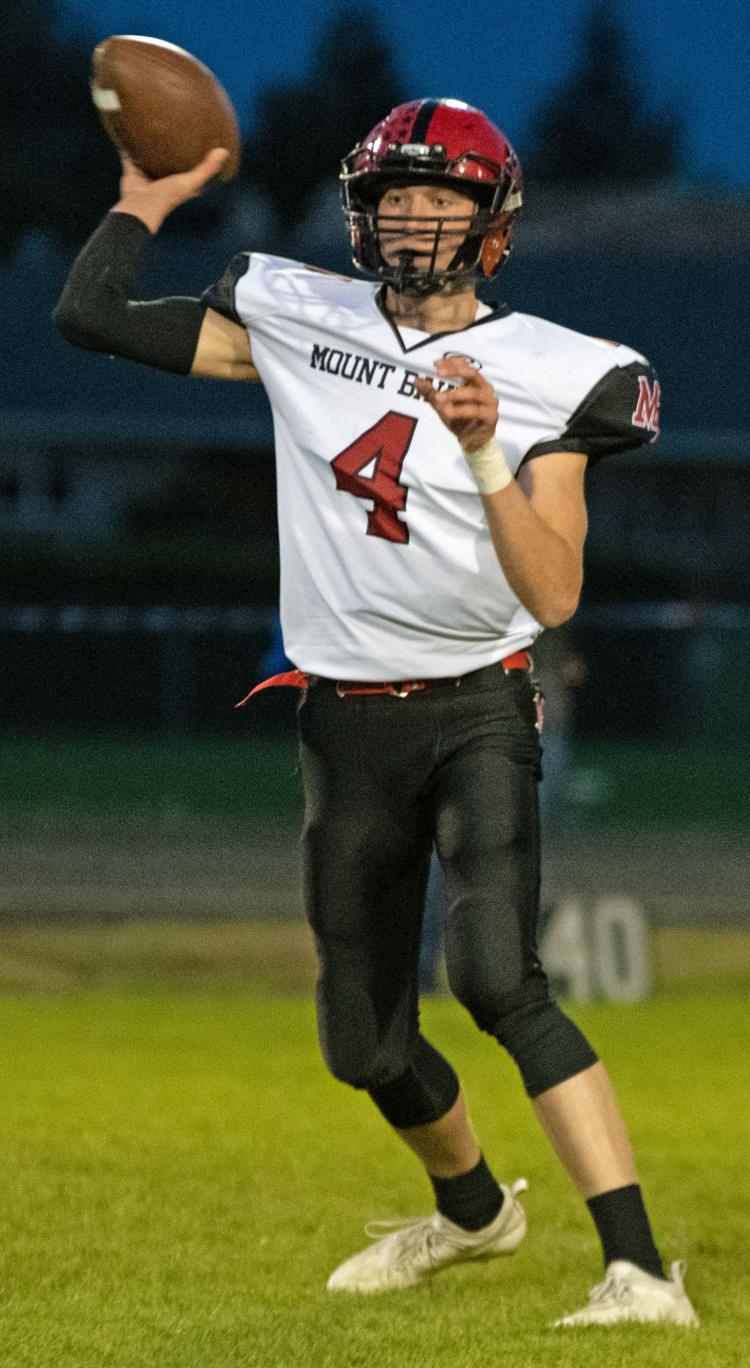 Few would have guessed the Mounties, who return just three starters and are with a first-year quarterback, would catapult to an undefeated start like this. The 4-0 record comprises wins over both Lynden teams, including a 21-14 upset of Class 2A's fourth-ranked Lions in week one.
"It's a big accomplishment for our team, especially for what people thought we were going to be this year," Mount Baker junior QB Mason Jacoby said. "I don't remember the last time we did that in the same year. We worked really hard for this."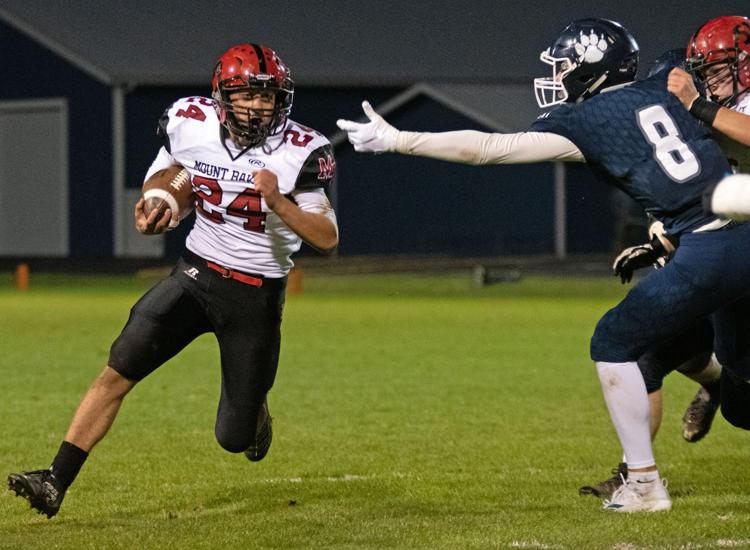 Mount Baker (4-0, 1-0 NWC) led from start to finish, putting up 17 first-half points and holding Lynden Christian (2-1, 0-1) NWC) scoreless until Trajan Schouten hit Tanner Feenstra on a 22-yard TD reception with 2:12 left in the game.
The Mounties dominated the trenches with all-new starting offensive and defensive linemen. Those first-year starters opened up their patented Wing-T offense, allowing junior running back Toby Jefferson to score on runs of 21 and three yards.
Senior tailback Jason Lee's 24-yard TD reception in the third quarter and kicker Miguel Zavala's 24-yard field goal in the first quarter rounded out the Mounties scoring.
"I was just pleased we were able to move the ball and keep the chains moving," Mount Baker coach Ron Lepper said. "Nothing fancy. It's old-school Whatcom County football. Two tough teams up front and we were able to get enough to keep the chains moving."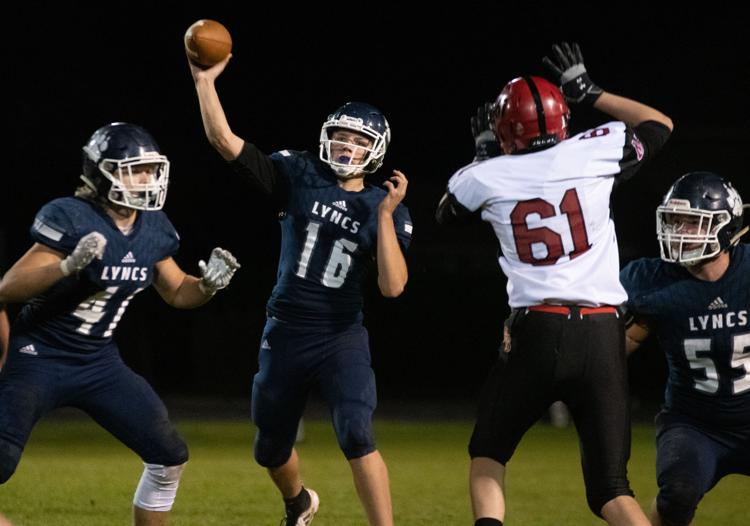 The Lyncs had no answer offensively, coughing the ball up three times with two fumbles and an interception. The difference was Mount Baker capitalized on those mistakes. Both of Jefferson's touchdown runs came off of turnovers, including Lee's 30-yard interception return in the second quarter.
"Mount Baker had a really solid plan and they were very determined," Lynden Christian coach Dan Kaemingk said. "When they run the ball, if we've got them wrapped, they get that extra two yards. They are a tough group of people. Coach Lepper has done a great job with them."
The Lyncs looked out of sync for most of the first half, both offensively and defensively. The second half looked much better on both sides of the ball for the Lyncs, however. Other than a blown coverage that led to Lee's wide-open TD reception, the Lyncs shut down Baker's attack.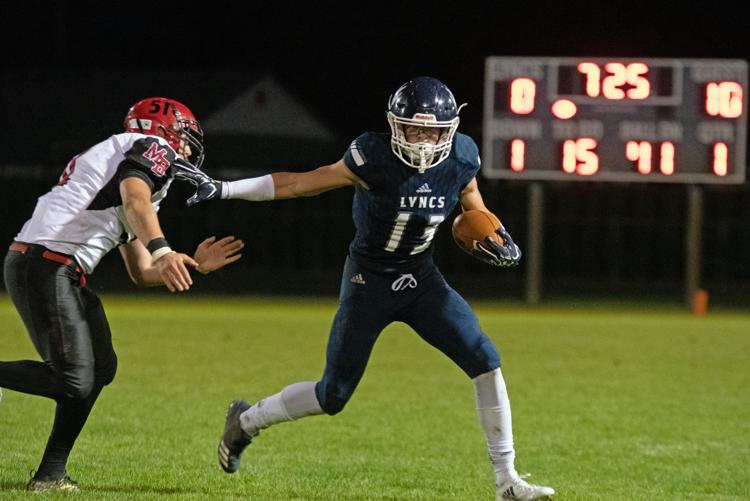 "I really liked the second half," Kaemingk said. "Other than [the blown coverage], for that kind of situation, for them to keep fighting, I was pretty proud of them. I think we can build on it."
It was the first time the Lyncs had played from behind all season, and the first offensive touchdowns their defense had allowed all year.
"When you get in a situation like that you start guessing a little bit, the kids are, instead of trusting your keys, because they're not used to being in that situation," Kaemingk said.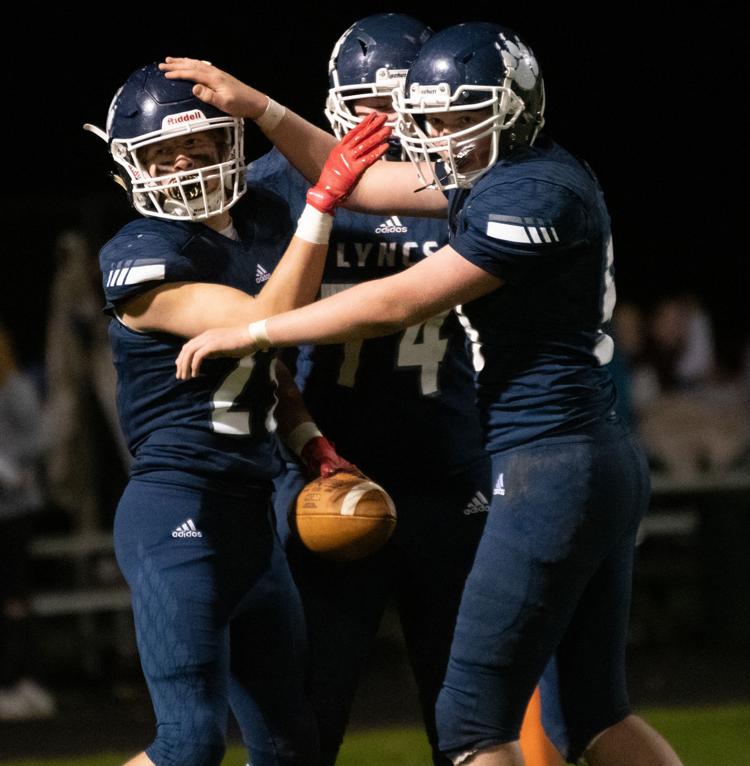 Mount Baker now looks like one of, if not, the favorites in Class 1A. If top-ranked undefeated Royal hasn't looked over its back yet, it might want to do so now. The Mounties have embraced Lepper's smashmouth brand of football and look geared to make a state title run.
"It's just the kids buying into what we want to do, and playing the kind of football we want to play," Lepper said. "It's all tied together. If you bring your lunchbox to work every day and work hard and do things right, good things are going to happen for you."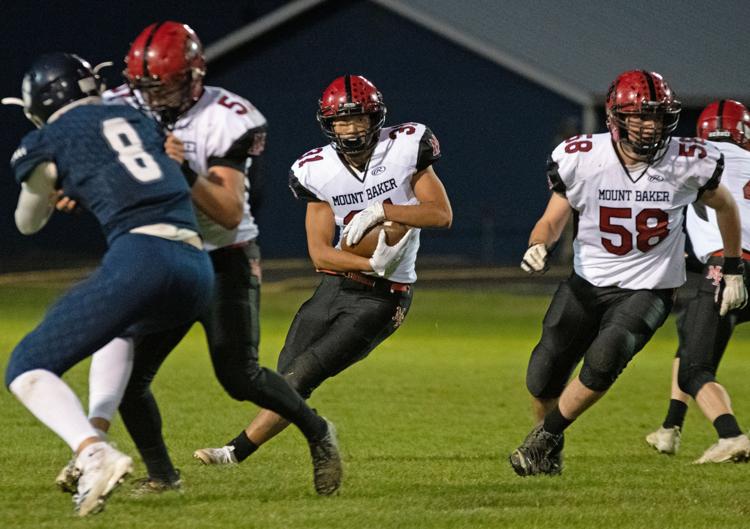 For Lynden Christian, this early-season loss doesn't feel like too much of a setback, especially for a team returning the bulk of its starters from its state semifinal run a year ago.
They're still a high-level team that needs to improve in a few areas, Kaemingk said, but they're close.
"We've been through tough losses early in the season before," Kaemingk said. "It doesn't determine anything. Now it comes down to everybody takes self inventory, coaches included. What can we do better? I think those kids, come Monday, they'll be pretty motivated again."
Mount Baker continues league play at 7 p.m. next Friday when it hosts Meridian (1-3, 1-0 NWC), which beat Nooksack Valley 34-28 on Friday. Lynden Christian will look to regain its footing against Nooksack Valley (2-2, 0-1) at 7 p.m. on Friday.