Trojans lose only one senior from last year's team
LAUREL — The Meridian volleyball team is back on the court this fall and the Trojans are bringing back nearly their entire team from last season. 
Losing only one senior to graduation, Meridian is hoping to take momentum from its 9-4 record from last season and make a postseason run. 
A postseason run starts with the always competitive Northwest Conference. 
Meridian coach Shannon Claeys said playing in the Northwest Conference only makes the team better.
"It helps us playing those bigger schools like Lynden and Ferndale. Having a tough conference benefits us in the postseason," she said. "A lot of schools may have weaker conferences, so they don't get pushed as much in the regular season. I definitely think it's an advantage to be in this conference."
The Trojans will get their season started Thursday, Sept. 9, against Lakewood and Claeys said she's excited to see what this group can do. 
The team has its goals set high this season with not only making it to the state tournament, but securing a trophy there as well. 
They also want to win the conference. 
"I think it's doable," Claeys said. "I think we can do it."
Claeys said the team they'll have on the court this fall has been playing together for a long time, so the chemistry should come naturally. 
Outside of a good team chemistry, Claeys said the Trojans's defense should be hard to score against this year.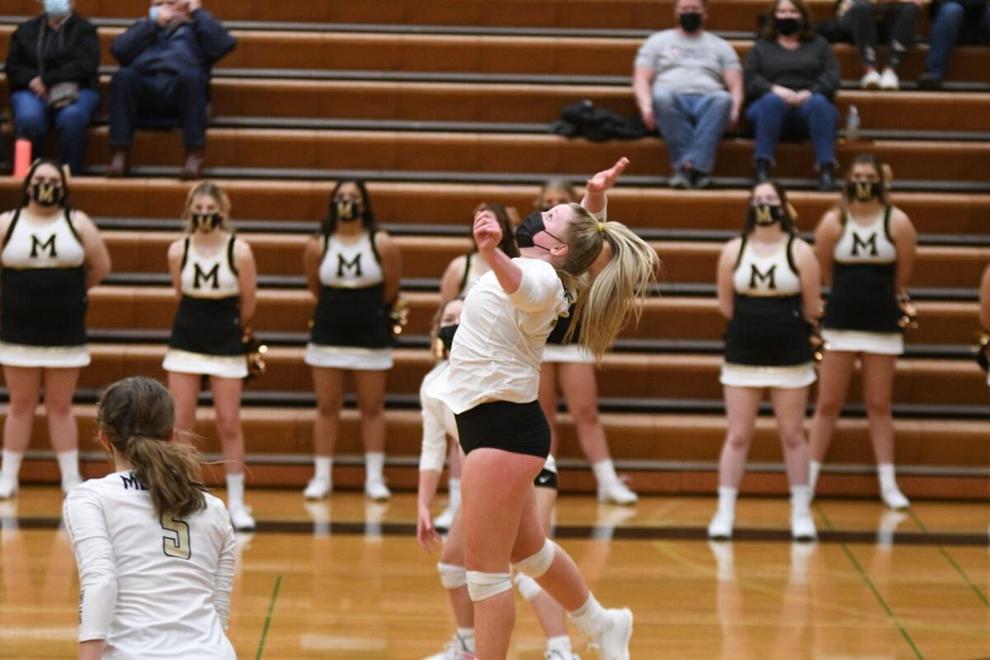 "I think one thing we're going to be known for this year is we have really good servers, good defense, we've got a great setter," she said. "I think it's going to be hard to put the ball down on us because of our defense."
Senior setter Malaysia Smith returns for the Trojans as do outside hitters Jolena Hoefer and Finnley Claeys. 
Also back for the Trojans are senior Kadance Blankers, sophomore Emry Claeys and junior Avery Neal.
Over the summer, Meridian went down to Burlington-Edison for a tournament, participated in Western's team camp and held open gyms as much as possible. A summer league put together by Sehome coach Zach Calles with Squalicum and Bellingham was also part of the Trojans' slate this summer. 
Claeys said with goals set high this year, there's a lot of anticipation building up for the season.
"It's going to be a fun year if we all can stay healthy," Shannon Claeys said. "I think we've got big things we can accomplish."