Meridian remains undefeated, solidifies top spot in the Northwest Conference
DEMING – The Trojans continue to march forward.
Meridian defeated Mount Baker 3-0 on Thursday night (25-10, 25-14, 25-19), moving to 10-0 this 2021 season.
The team looked ready and confident. They didn't allow the Mountaineers to hold a single lead until the third set. It was their fifth straight sweep and ninth on the season.
In fact, the Trojans have still only lost one set the entire year. That was against Burlington-Edison, who's only loss this year came in that match against Meridian.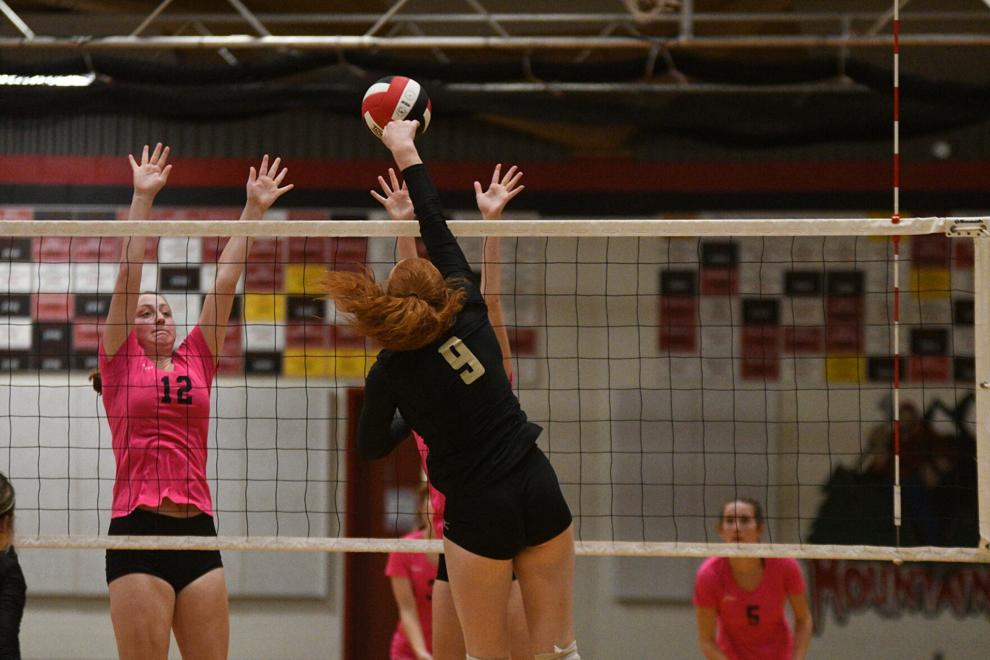 Meridian's head coach Shannon Claeys is proud of her team's mentality to this point in the year.
"They are just a bunch of fighters. They're competitors. They want to win so bad," Claeys said. "We're really good defensively, and sometimes that frustrates teams because we dig a lot of balls. But we've got some big power hitters that are really coming on, and they're coming on at a good time. We want to be peaking at the end of the season and I feel like we're still getting better every game."
The Trojans set the tone early, dominating the first set. An early 6-0 run set them up with a 7-1 lead, and their advantage only grew from there.
Meridian forced two Mount Baker timeouts before leading 20-4, their largest lead of the match, and went up 1-0 after a 25-10 set victory.
They stormed out early once again.
Mount Baker was forced to take a timeout facing an 11-1 deficit at the beginning of the second set. The Mountaineers would recover some points, but it wouldn't be enough to make a strong run.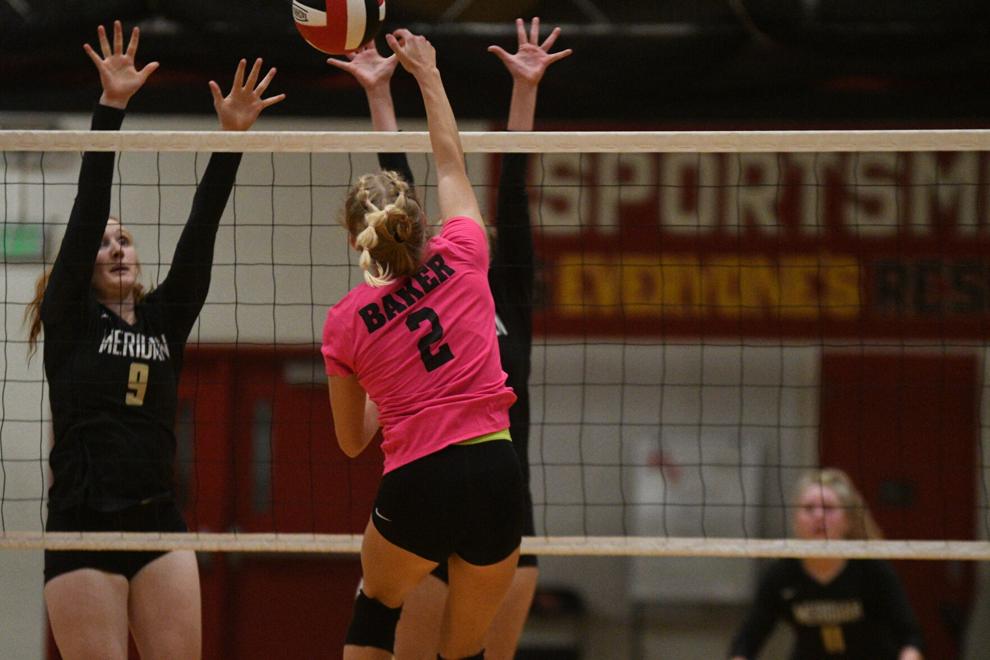 Meridian sacrificed some late-set possessions, but finished it off with another double-digit point advantage, 25-14.
The third set brought about a level of tenacity and grit from the Mountaineers that hadn't been present the entirety of the match. They went up 2-0, their first lead of the game, and had it tied at nine-all midway through.
Later, a 7-1 run by the Trojans seemed to put it out of reach. Meridian led 16-10 heading into the final stretch.
There was some back-and-forth, but Meridian handily won the set, 25-19. They'd done it again.
Trojans senior Jolena Hoefer said their record is one of the team's main motivators going into every game.
"We have that 10-0 so we kind of feel like there's a little bit of this target on our back," Hoefer said. "It's like that thing that we just use to keep pushing to get better because we want to stay ahead of it, and we want to win."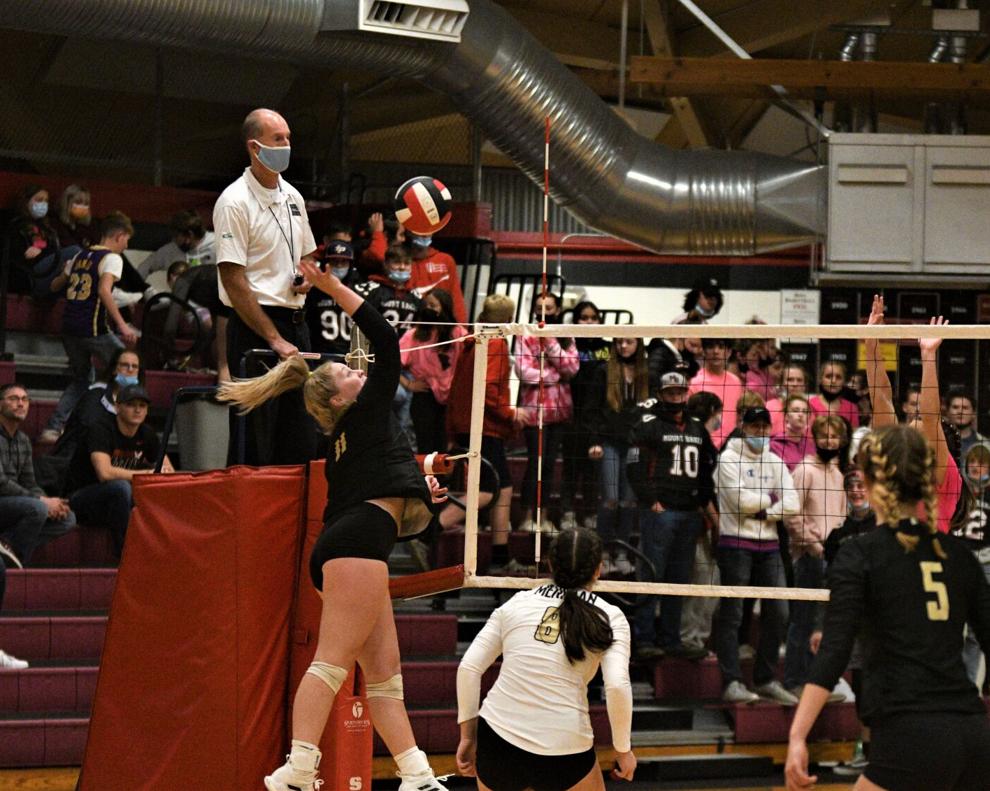 Hoefer had a team-high 19 kills in the win. She was a clear motor for the team, motivating them with every chance she had to keep the energy up.
The Trojans have focused heavily on off-the-court team bonding to try and become stronger as a unit, Hoefer said.
Claeys said the Trojans' attack is a well-rounded effort.
"I think we play really well together as a team," she said. "Everybody shines in their different moments, and we have a lot of stars on the team."
Meridian sophomore Emry Claeys also tallied 12 kills, while senior Malaysia Smith led the team in assists with 39. Junior Avery Neal solidified the team's defensive effort with a whopping 31 digs.
Next up for the Trojans will be an out-of-conference home matchup against Kennedy Catholic (6-3 overall) on Saturday, Oct. 16. It will be the first non-league contest of the season for Meridian.
"They're a good team, and I want us to play good teams to get ready for that final push to the postseason," Claeys said. "It's going to be a good challenge and I think we're up for it."
Mount Baker fell to 4-8 overall (2-8, NWC) and will travel to Blaine (3-8 overall, 3-8 NWC) on Tuesday, Oct. 19.