Ferndale's Larrabee shot 73 for fourth place
BELLINGHAM — The Birger Solberg Invitational has made its return. Whatcom County boys golf teams hit the course Thursday at the Bellingham Golf and Country Club for the annual match of Northwest Conference teams. 
Lynden sophomore Logan Medcalf won the individual contest shooting a 70, two under the course par score of 72. Medcalf's older brother, junior Jordan Medcalf, placed second with a 71.
Third place went to Sehome's Wes Bothel who shot a 72 and fourth place went to Ferndale's Baylor Larrabee with a 73.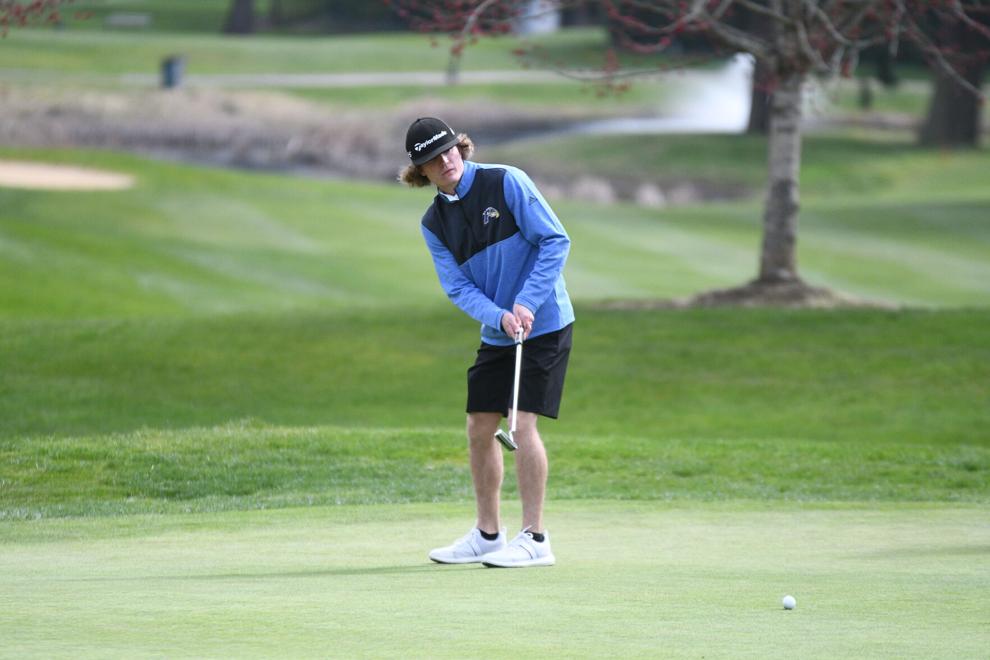 Sehome won the team contest with a score of 312 while Ferndale came in second with a 317. Lynden finished third with a 321 and Lynden Christian was fourth at 352. 
Ferndale senior Sam Cox shot a 77 on the day, good for sixth place individually. Senior Haiden Rasmussen finished third on the team with an 82.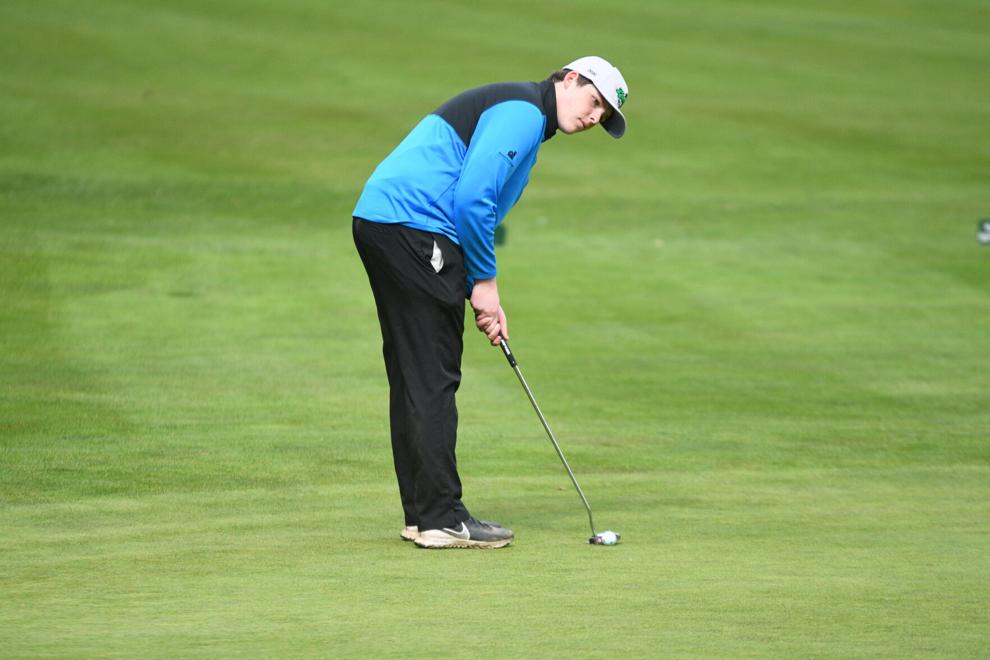 The Medcalf brothers led Lynden with their individual scores. Lions senior Will Plenkovich shot an 84 and senior Baylor Ayres finished his day with a 96. 
Lynden Christian's Ty Hagen finished first for the Lyncs with an 81. Griffin Dykstra wasn't too far behind him shooting an 85 and Thomas Den Hartog shot a 91. 
Though they didn't have enough golfers to place in the top eight as a team, the Meridian Trojans were led by senior Zack Loya with a 79. Senior Grady Burkett shot an 89 and Andrew Kuljis shot a 92.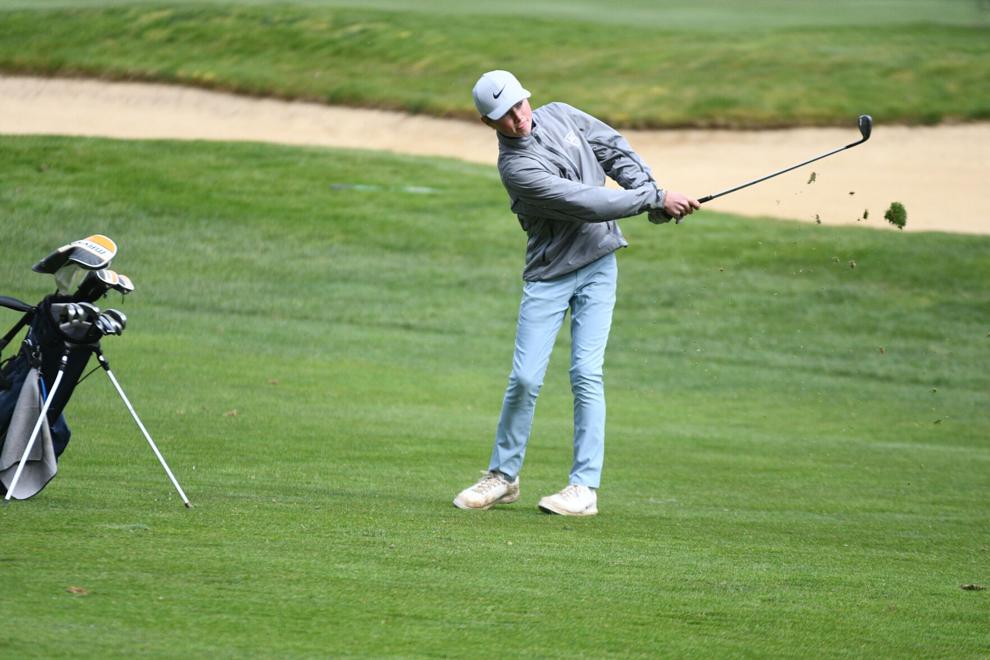 Baylor Larrabee (73); Sam Cox (77); Haiden Rasmussen (82); Max Nordstrom (85); Jesse Sapp (105)
Wes Bothel (72); John Kummer (74); Alex Hochsprung (79); Elliot Tanovan (87)
Logan Medcalf (70); Jordan Medcalf (71); Will Plenkovich (84); Baylor Ayres (96); Ethan Cobb (101)
Alec Jamieson (89); Joseph Nevan-Casey (93); Alec Morrow (94); Kaedon Potts (96); Jackson Rylant (98)
Daniel Robbins (92); Ethan Buhler (93); Fischer Terrell (98); Tyler Gassman (99)
Bailey Bleazard (87); Carson Sothy (91); Carson Hallberg (99); Uno Nevarez (100)
Zack Loya (79); Grady Burkett (89); Andrew Kuljis (92)
Shane Sterk (122); Ayden Roper (125)
Ty Hagen (81); Griffin Dykstra (85); Thomas Den Hartog (91); Tommy Meyer (95); Nathan Vandervelden (100)
Ayden Rodriguez (84); Braeden Hart (88); Ryan Atchley (95); Kaden Hill (104); Griffon Machlachlan (105)