LC's Ewing runs beat PR by two seconds in win
LYNDEN — The sound of footsteps vanished in the final mile for Lynden Christian cross country sophomore Maya Ewing. She was alone. With no one to push her the rest of the way, Ewing pushed herself.
"Sometimes it's hard to push yourself when there's not someone right behind you," Ewing said. "You just have to keep your mind engaged and keep going."
Ewing kept the pressure on, outdistancing the second-place finisher by 30 seconds to capture the win at the Lyncs' home meet in 19:36, besting her personal record by two seconds. Her victory helped LC nab five of the top-10 spots on a sunny yet frigid Wednesday.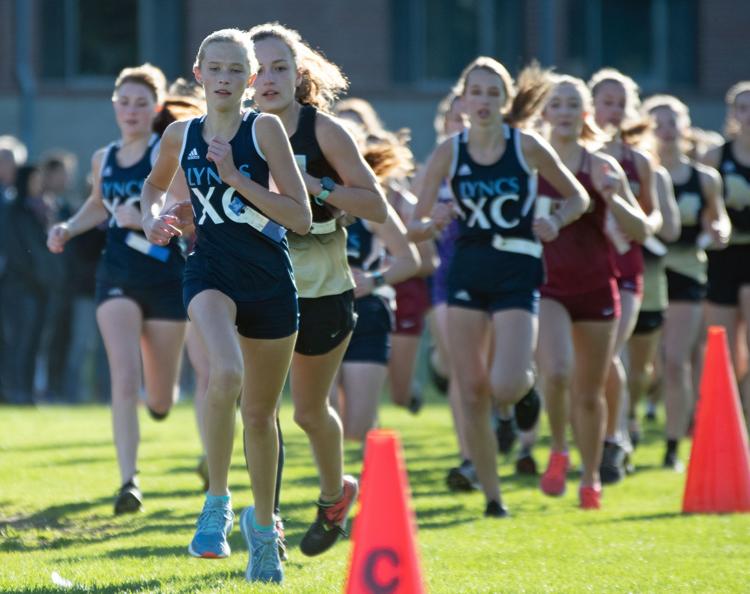 The Lyncs won the four-team meet that also included Meridian, Nooksack Valley and Class 2A Lakewood. LC finished with 35 points, Lakewood 42, Nooksack Valley 70 and Meridian 75.
Ewing had battled with Meridian sophomore Kayla Aalpoel through the midway point of the race, each jockeying for the pack lead until Ewing lost Aalpoel in a loop through Lynden neighborhoods north of the high school.
Her experience running that exact route in practice paid off.
"I really felt comfortable and confident running it," Ewing said. "I knew where to push, so I kicked it in when I needed to."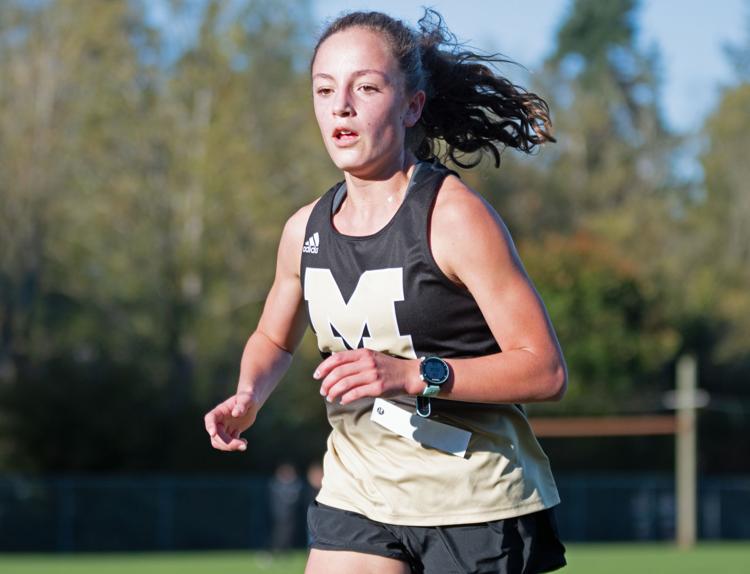 Aalpoel, who finished second in a time of 20:06, was in just her third race since injuring her knee from overuse right before the beginning of the year. She ended up losing the first two weeks of the season while rehabbing.
On Wednesday she shaved nearly a minute and a half off her time from her first meet on Sept. 25, and beat her season best, ran at the Nike Twilight Invite on Oct. 5, by nine tenths of a second.
"My whole goal is just to improve every time I run, from here on until the end of the season, and just get better," Aalpoel said. "I feel really good. I'm happy."
Nooksack Valley junior Lily Snow had the top finish for Pioneers' runners, placing third in a time of 20:40.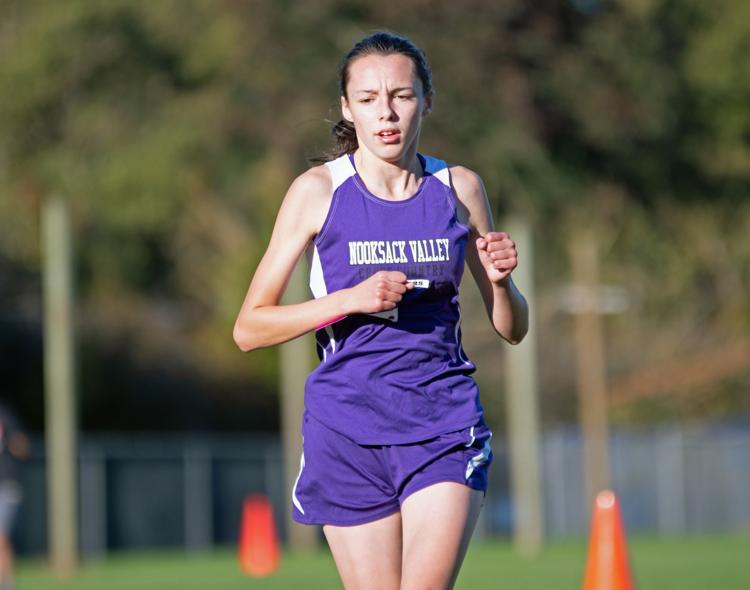 Lynden Christian top-10 finishers included freshman Tessa Hollander, seventh place, 22:09; sophomore Cali Sieving, eighth, 22:35; senior Brianna Veenstra, ninth, 22:45; and senior Muriel TerBeek, 10th, 22:56.
Other local runner results:
Lynden Christian: Lydia TerBeek, 15th, 23:36; Lizzie Krieg, 24th, 25:17;
Nooksack Valley: Ame Harlan, 11th, 23:07; Wendy Cranston, 17th, 23:46; Emily Arroyo, 19th, 24:12; Andrea Hulford, 20th, 24:14; Selly Garcia, 26th, 25:29; Jenna Tiemersma, 28th, 26:03; Trinity Lange, 29th, 26:05;
Meridian: Emma Forbes, 12th, 23:14; Jennica Ross, 18th, 23:56; Josie Adkinson, 21st, 24:38; Ellie DeWaard, 22nd, 25:11; Cristina Esquivel, 23rd, 25:16; Keston Ellars, 27th, 26:02; Tenley Swope, 33rd, 29:11; Angel Brooks, 34th, 29:31.