Lynden's Amanda Mata and Bellingham's Annika Reiss rise to the top at sub-districts
BELLINGHAM – Lynden girls 4x400 relay team surveyed their competition on athletic.net earlier this week and realized they no longer had the fastest Class 2A time in the state. Their mark of 4:09.38 had been bested by River Ridge (4:06.8) on May 5.
"We all looked at our competition on athletic.net and we set our standards," Lynden senior anchor Amanda Mata said. "We love competition."
The Lions' relay, consisting of Mata, Sara Jones, Mercy Berkmeyer and Savonne Sterk, took an eraser to the Hawks' state-best mark by smoking it with a PR of 4:02.77 to reclaim the top spot in the state at the 2A North Sub-District championships on Friday at Civic Field.
"We all have worked our butts off," Mata said. "I really feel like I ran my best; we all did. We're really trying to kick it, come out strong and prepare for state. We don't stop talking about [River Ridge]. We're really excited to meet them at state."
Mata helped secure three wins for the Lions: in the 4x400 relay, 4x200 relay (1:47.37) and the 400-meter dash (59.12). She also ran a leg in the Lions' second-place 4x100 relay (50.85).
Lynden's 4x200 relay of Mata, Berkmeyer, Sterk and Jenna Smith bumped up one spot in the state rankings from No. 4 to No. 3.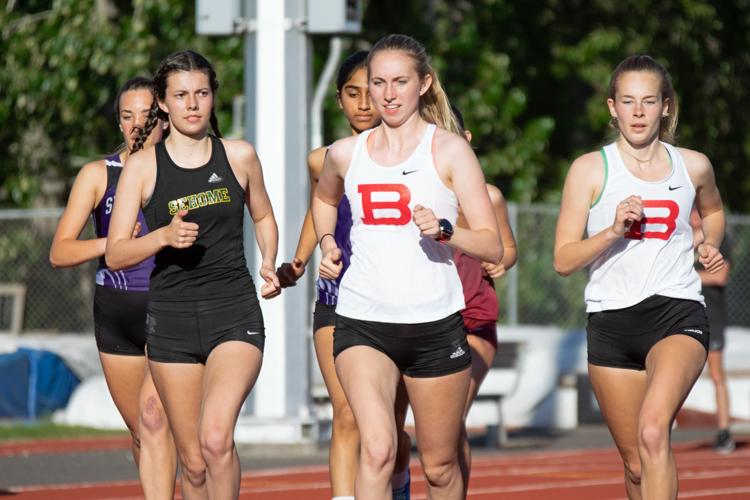 Bellingham senior Annika Reiss continued her dominance in the distance to match Mata's meet-best mark of three victories. Reiss snared the girls 800-meter with a PR of (2:16.30), the 1600-meter (5:13.01) and the 3200-meter (11:40.12).
She is ranked No. 1 in the state all three events and none of her races were close on Wednesday and Friday. She won the half mile by six seconds, the mile by eight seconds and the two mile by 19 seconds in her last meet ever at her home track at Civic.
"A lot of lasts but it's really fun to experience it with my team and all the people I've been racing the last four years," Reiss said. "It definitely feels bittersweet. I only have a few more times wearing the Red Raiders jersey."
The Lynden boys captured the eight-team sub-district title on day two of the meet Friday with 48 points to edge Burlington-Edison (42), doing so by only winning one event – Timothy Moore's title in the javelin (160-08) on day one.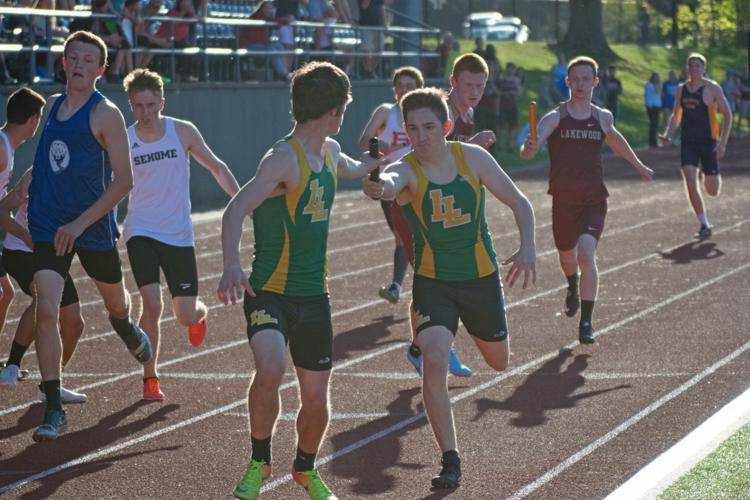 The Lions instead used a balanced effort to grab 15 top-5 spots en route to the win. They were led by senior Nathan Doering and junior Isaiah Ellis who each had two runner-up finishes. Doering placed second in both the 110-meter hurdles (16.11) and 300-meter hurdles (41.06. Ellis took second in the 800-meter run (2:03.10) and 1600-meter run (4:31.10).
"I was mostly just going for placement and make it to districts," said Ellis, who missed sub-districts last year due to pneumonia. "I wasn't too worried about winning. I knew I'd make it to districts, I'm just hoping I made it to state now."
Blaine boys placed fourth with 18 points, Sehome sixth with 15 points and Bellingham seventh with two points.
Sehome's Lucas Cunningham, ranked No. 2 in the state in the 800-meter run, took home the sub-district title in the event with a time of 2:01.39. The senior, who placed second at state last season, deployed his kick with 350-meters to outpace his opponents for the win.
"My goal was to just take it out conservatively and then just finish with all I had," Cunningham said. "I feel happy with my race. I definitely felt like I had guys on me. I didn't feel like I was out there by myself, which kind of gave me the energy to go in the last 100."
Lynden had the highest team finish of Whatcom County teams on the girls side, placing fifth with seven points. Sehome was sixth (5) and Blaine and Bellingham tied for seventh with one point each. Burlington-Edison garnered 53 points to run away with the team win.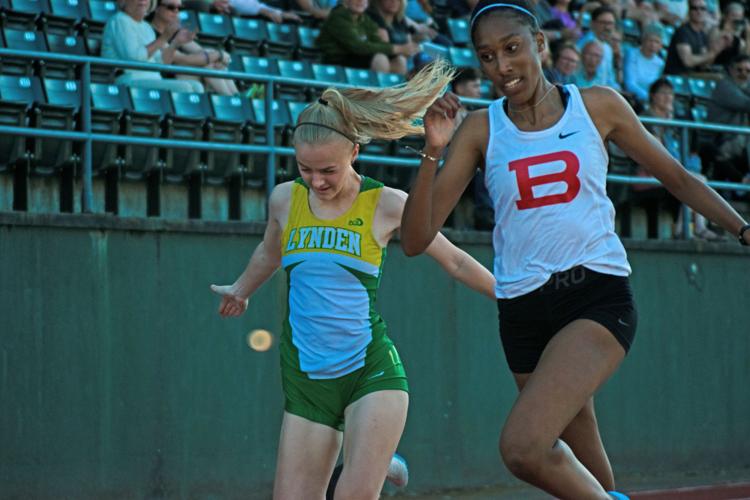 Lynden sophomore Jenna Smith snatched the only other victory for the Lions as she came up big in the girls 200-meter (26.45) with an upset victory over Lakewood's Jasmine Graham, who had narrowly beaten Smith at the tape last week.
"I knew I was up against a hard opponent next to me in the lane, and I just worked by hardest and pulled it off," Smith said. "When I rounded that corner I just felt it and I didn't see anyone beside me and I'm like, 'OK, I'm just going to zone in and push it,'" Smith said.
Smith PR'd by .7 seconds and put her second on Lynden's all-time list, just .11 seconds off Liz Webb's school record of 26.34 from 2009. Another notable performance was Lynden freshman's Emmi Krootnje PR'ing in the 800 (2:22.92), putting her third on the Lions' all-time list and 1.7 seconds away from Amy Keiper's school record of 2:21.20 from 2008.
Next up is the 12-team 2A district championships that take place at 4 p.m., May 15 and 17, at Lakewood High School. The Class 2A state championships are May 23-25 at Mount Tahoma High School in Tacoma. Full results of the sub-district meet can be found at athletic.net.