Mount Baker boys nab seven victories and Lynden girls capture six
DEMING – Lynden girls sprinter Amanda Mata and Lynden Christian boys sprinter Jackson Corkill dominated a four-team Northwest Conference meet with three victories a piece on Thursday at Mount Baker High School.
Lynden girls tied with Blaine for six titles, while Lynden Christian picked up five and Mount Baker tallied one. On the boys side, Mount Baker led with seven total victories, while Lynden Christian and Lynden each grabbed four and Blaine nabbed two.
Mata continued her dominance this season by running legs in the winning girls 4x100-meter relay (51.74), 4x200-meter relay (1:49.58) and with seizing the 400-meter dash.
"It just feels really great to accomplish something with your team," Mata said. "It's been a great time only doing two years of track and coming out like this. I'm looking forward to districts and seeing what we've got. Our team is really working hard."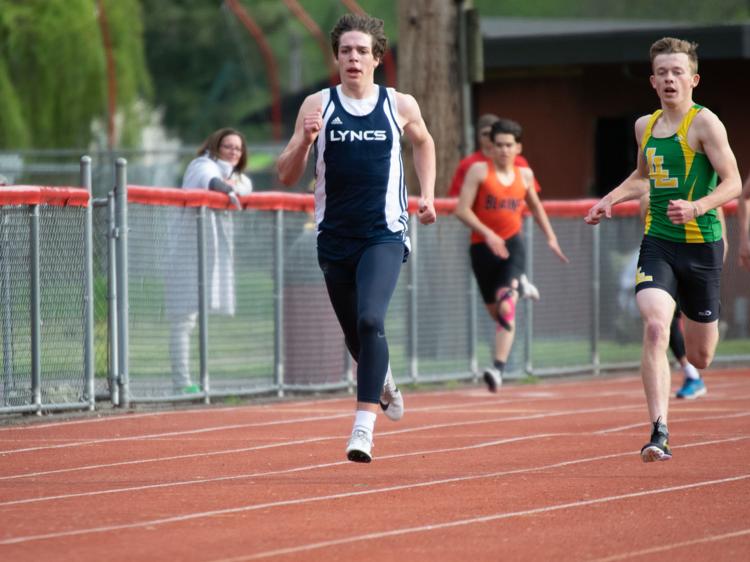 Mata held off a late kick by Lynden Christian's Laine DeJong in the 400-meter to take the win with a time of 1:00.56, edging DeJong, who finished in 1:01.92. Mata
"Usually I don't have a person in front of me where I can have competition," Mata said. "I love to have competition because it makes me go a little faster."
Mata is gunning for the 400-meter school record held of 57.45 held by Jasmyne Neria in 2017. Mata's PR of 59.26 is from last season, and she's nearing that mark now after running a 59.87 at the Northwest Conference Championships on April 17.
"Hopefully by districts and state I can get there," Mata said.
Lyncs' junior Corkill ran anchor in both the winning 4x100-meter relay (46.16), the 4x400-meter relay (3:38.27) and captured the 400-meter dash (52.57). Corkill said he wasn't sure if they PR'd, but it felt like they might have.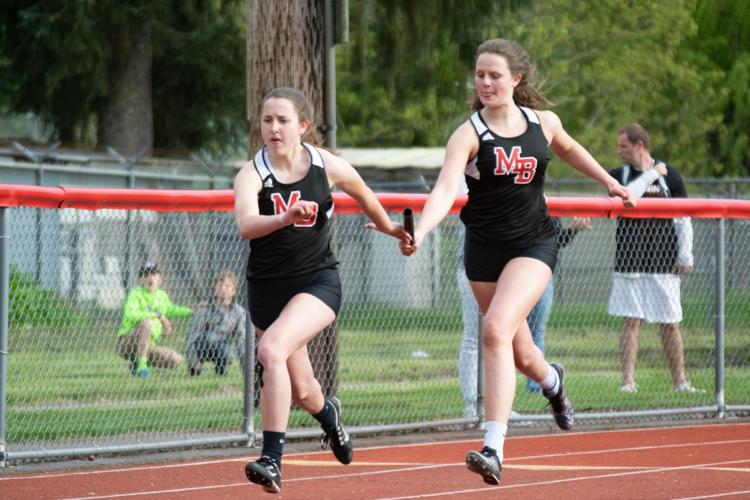 "I wouldn't be surprised if it was," Corkill said. "We've been struggling with handoffs and today they all came together. It was great. Our handoffs were really good; better than what they've been, even with a new runner. We didn't expect a lot of competition. Some of the invites were pretty tough but we've been doing pretty well."
Lynden freshman Melissa Brossow did PR in the girls javelin with a throw of 66-00.75, despite a whipping crosswind that often stalled out tosses, to finish 14th on the day.
"I got a PR but I was expecting a lot more," Brossow said. "I was hoping for 70-plus. The wind was an issue, so it was harder to throw as far. It can lift it up and change the angle and take away some of the momentum."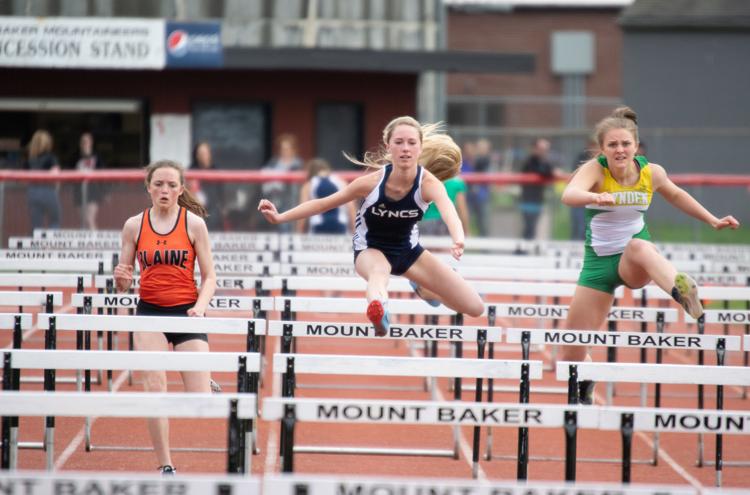 Lynden junior Rafe Wolfisberg also PR'd by four seconds in the boys 1600-meter run by cruising to an easy victory in 4:56.26. Wolfisberg, also a Lions' cross country runner, is in his first year running track after playing golf his freshman and sophomore years.
"I'm feeling really good," Wolfisberg said. "I was a little bit nervous because there wasn't anyone else at my speed. I'm not used to being the fastest one out here. But it felt really good and I'm pretty happy with it."
Lynden hosts a league meet at 4 p.m., Wednesday, May 1, with Mount Baker, Sedro-Woolley and Lakewood visiting. Lynden Christian also competes next at 4 p.m., Wednesday, May 1, against Bellingham, Ferndale and Nooksack at Civic Field.