Sehome captures team honors, Lynden takes fourth
BELLINGHAM — Lynden senior Isaiah Ellis woke up with a head cold this morning — not the best timing — and pushed through it to finish fourth at the Northwest Conference boys cross country meet on Wednesday at Civic Field.
Ellis, ran a 16:03.2, 10 seconds slower than his PR he attained while catapulting to a first-place finish in his division at the Nike Hole in the Wall meet on October 12.
"I didn't feel really good," Ellis said. "I'm pretty sick at the moment, so it didn't feel like a normal race. But we'll be back next week for districts for sure."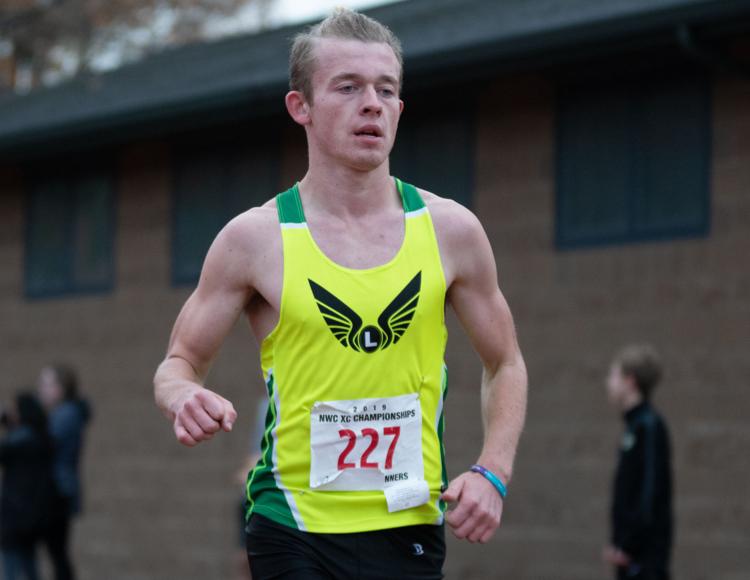 His eyes are set squarely on districts, however, where he's hoping to make history. Lynden boys cross country hasn't advanced to state as a team since 1977. The Lions need to place third at districts on November 2 to qualify.
"My goal, personally, is try and get our team to state," Ellis said. "We haven't gone to state in 42 years. We're trying to end that streak."
Ellis was the top 2A boys finisher in the county at state last year, placing fifth as a junior. His returning teammates who ran at state in 2018 are senior Rafe Wolfisberg, who placed 49th, and senior Hans Tamminga, who was 58th at state.
"I thought [we'd qualify] last year, but we're hoping for it this year," Ellis said. "We've got some great runners, underclassmen, who are coming in and working their butts off."
Sedro-Woolley standout senior Rafe Holz captured the boys meet on Wednesday, easily winning by 21 seconds with a time of 15:31.73.
Sehome boys took home team honors with a score of 34, followed by Bellingham with 84. Lynden placed fourth with 110 points and Lynden Christian was 12th with 332.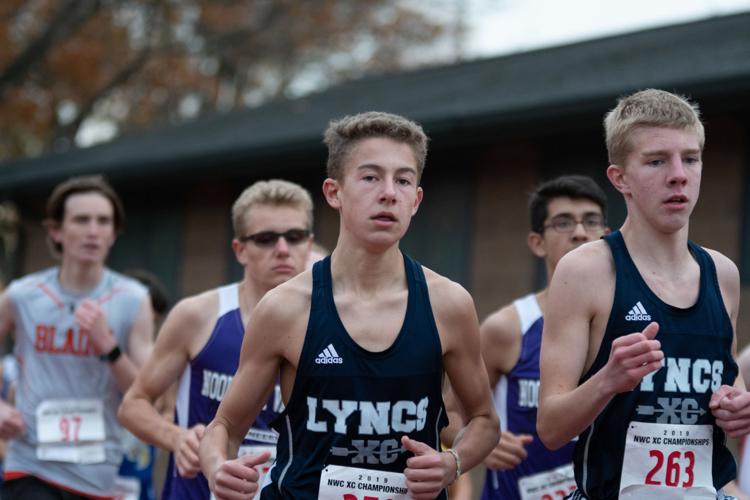 Ferndale junior Landon Sturdevant is also overcoming an illness, this one, however, has been a mystery.
Sturdevant PR'd by 28 seconds to place ninth on Wednesday in a time of 16:17.9
"I'm so shocked, because I've had some setbacks," Sturdevant said. "I can't really believe it. I'm still a little sick, but I'm like 95 percent now."
He was hit with a still-unknown illness, that caused bad coughing fits while exercising and lasted all of August through late September.
"We tried figuring it out," Sturdevant said. "They tried testing me for [whooping cough], but it wasn't that."
It caused him to miss the first three meets of the season, but ever since then he's been gaining personal records every meet, dropping his times by nearly a minute and a half since his first meet of the year on Sept. 25.
"It was pretty violent the first couple weeks," Sturdevant said. "I'm getting better though, so it's not so much of a concern."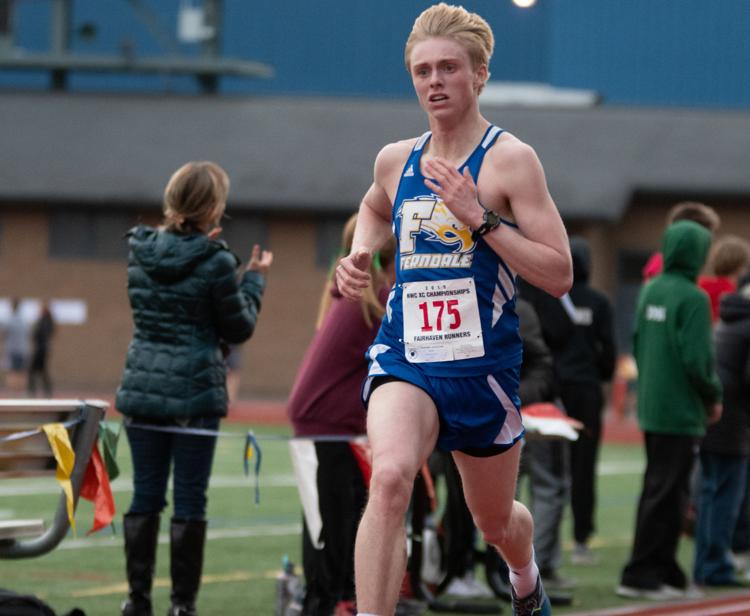 Sturdevant his still searching for his first state berth, which is his main goal right now heading into districts.
"If I stay in the place I was in this race, I should qualify for state at district," Sturdevant said. "At state, I'm expecting a big PR."
The 1A, 2A and 3A boys cross country districts take place at South Whidbey High School at 10 a.m. on November 2.