Lions drop penalty kick shootout 3-1 to Sammamish
BELLINGHAM — Lynden girls soccer's second loss of the season came at a most inopportune time.
A frenzied final 15 minutes of regulation, followed by two five-minute golden goal periods, ended in a 3-1 penalty kick shootout loss for the Lions against Sammamish in the opening round of districts on Saturday at Civic Field.
"Any time you go down to penalties it's just kind of a crap shoot," Lynden coach Carlos Melendez said. "I thought we'd be able to finish it before that, at least in the overtimes or the end of regulation."
The loss snapped Lynden's four-game win streak and sends them to the quarterfinals of the consolation bracket. The Lions now need three-straight wins to earn the third and final state playoff seed.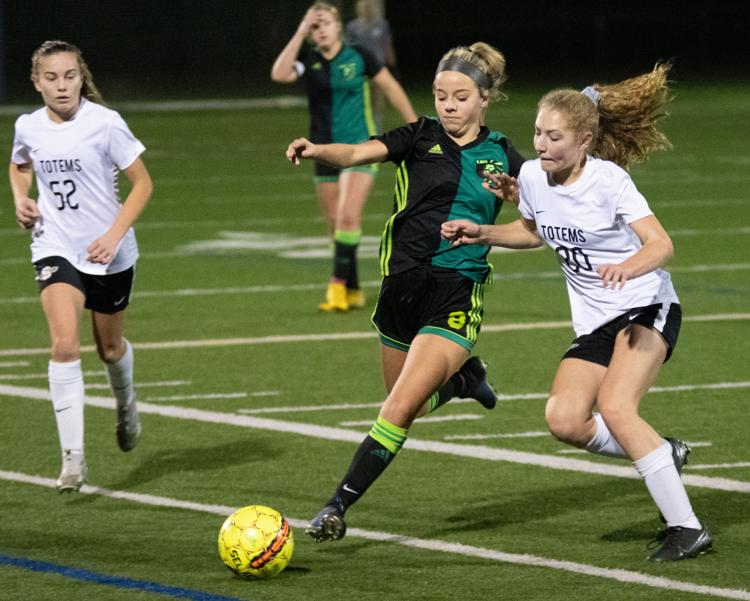 The top-seeded Lions (15-2) now host four seed Archbishop Murphy (11-5-1) in a loser-out match at 4 p.m., Tuesday, at Civic Field.
Lynden may have taken eighth-seeded Sammamish (9-6-1) too lightly on Saturday, Melendez said. The Lions weren't expecting the team they faced.
"It's a lot different team than we saw on film," Melendez said. "We could have underestimated them."
After a scoreless first half that Melendez called a write-off and the Lions desperately searching for a spark with time winding down, they got the surge of momentum they needed.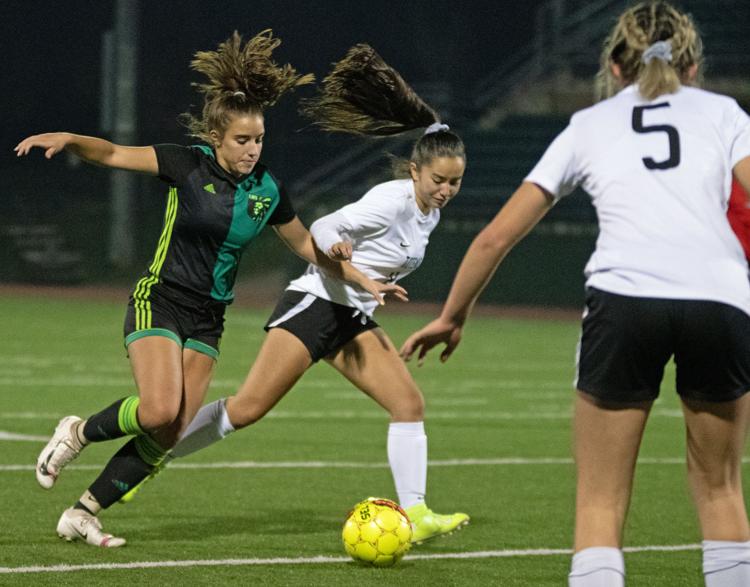 It came in the form of junior star Ellsie Saldivar, the team's leading scorer, who had missed the last four games with a high-ankle sprain. With 15 minutes to go and Lynden struggling to notch a goal, she asked to enter the game.
"She's like, 'I can go if you need me,'" Melendez said. "That completely changed everything, having a center-forward who could play. The intensity got cranked up right then and there."
The unexpected addition helped the Lions keep pressing and pressing offensively, but ultimately they couldn't finish in regulation. Two scoreless five-minute golden goal periods pushed the game into a penalty kick shootout.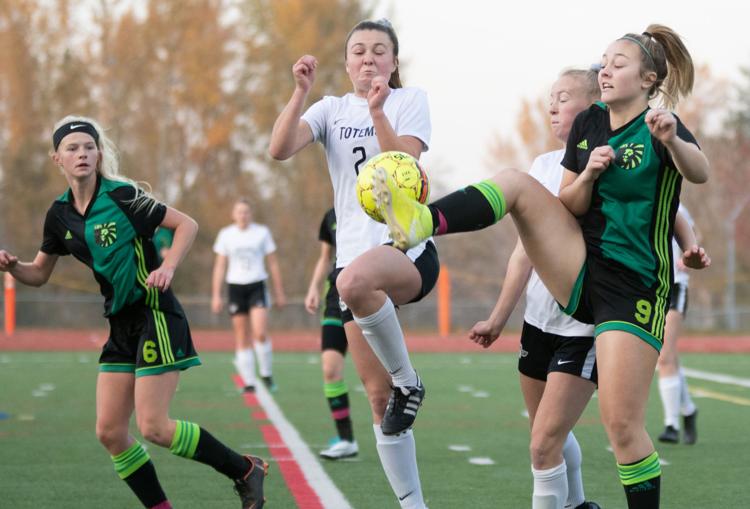 Sammamish knocked in its first two PKs, while Lynden missed it first two to get into an early rut. Lynden sophomore Emmy Kroontje blasted her PK through to narrow the deficit to 2-1 through four kickers, but the Totems booted their next PK to come away with the victory.
The Lions would have been one win away from a state bid with the win, but now need to string together three straight to claim their spot.
"Definitely a tougher road," Melendez said. "Tuesday against Archbishop Murphy, so we have to get ready for them. Home team, here, so no traveling. That's a good thing."