Dykstra top 1A, Hershey top 2A girl selections
WHATCOM — With the basketball season now over, the All-State teams are starting to roll out and athletes from the north county are among those being recognized for their efforts on the court this year.
Lynden senior Brock Heppner was named to the Class 2A All-State team by the Washington Interscholastic Basketball Coaches Association. All players on this team are seniors.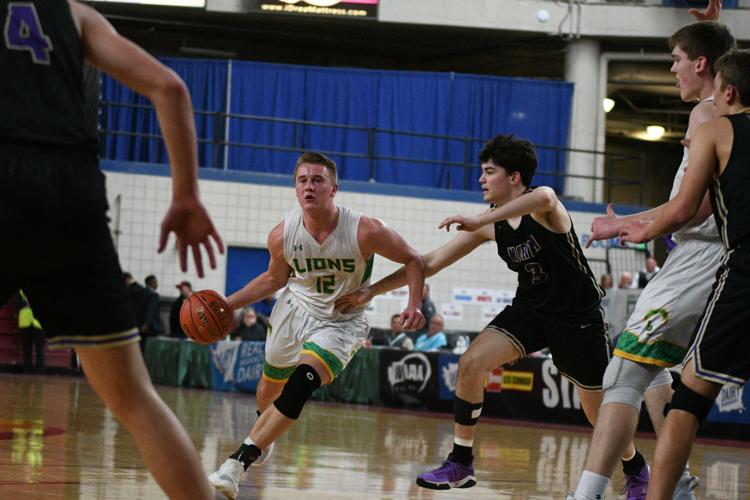 "I realized how good you have to be watching Clayton [Whitman] and Christian [Zamora] do that last year," Heppner said. "It's cool to be able to say I was voted by the coaches and recognized, and show the hard work paid off."
For Class 1A, the WIBCA named Lynden Christian seniors Bryce Bouwman and Andrew DeVries, along with Meridian senior Jackson Short, to the team.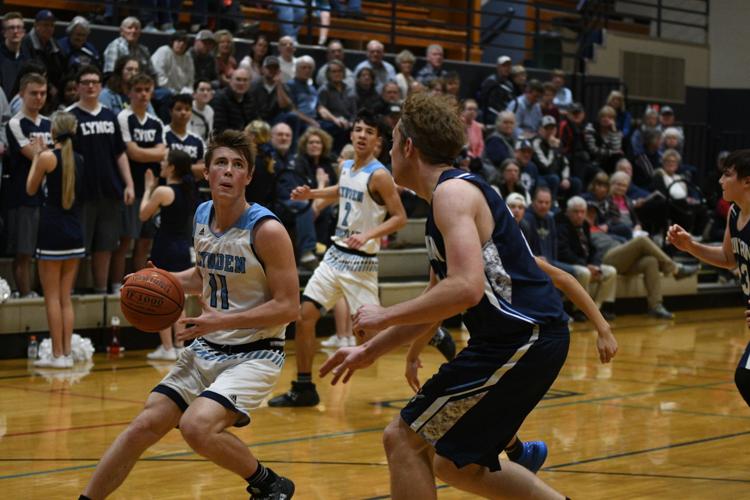 "It's super exciting and humbling too," DeVries said. "A lot of those guys that made the team with me, I've known for three or four years just playing against them. It's fun to make the team with them. It's humbling to be in the top of the seniors for 1A."
DeVries said having three athletes from the county be recognized in Class 1A shows the strength of the talent up here.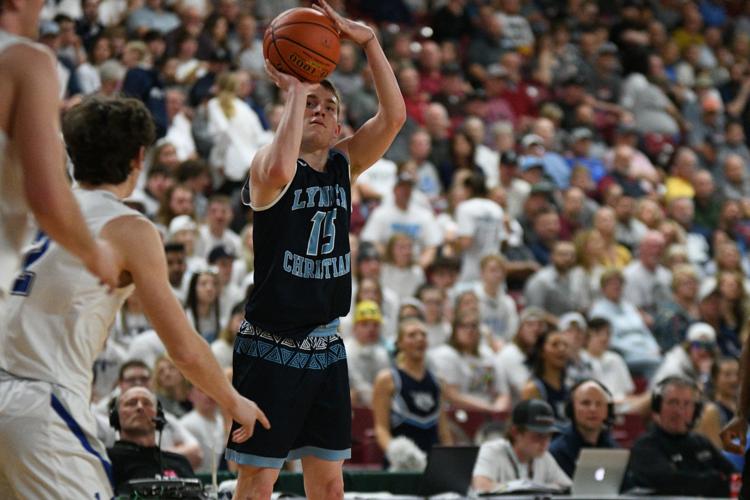 "We're a tough county," he said. "It's fun to look at the 2A and 3A rosters. It's cool to see all the seniors represent Whatcom County. I don't think we get a lot of recognition, so it's cool to make the Northwest Conference known in the state."
As of Monday, the All-State games set to take place on Saturday, March 21, at Curtis High School were canceled due to concerns surrounding the COVID-19 pandemic, according to the WIBCA website.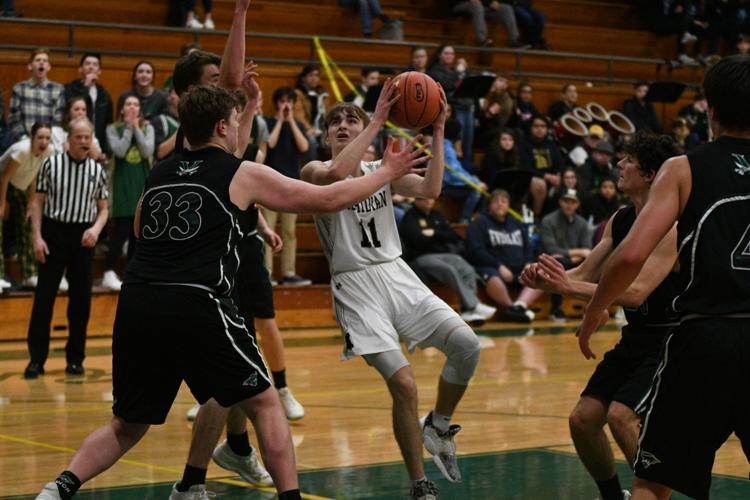 On the girls' side, the Washington State Girls Basketball Coaches Association released its All-State rosters, along with Coaches and Players of the Year.
Lynden Christian senior Riley Dykstra was named to the Class 1A roster and also picked up Class 1A Player of the Year honors.
"I think it's really cool to be selected," Dykstra said. "There are a lot of good players and it's an honor to be considered, but honestly, this is so unexpected. The only goal I was focused on this year was our team goal of winning the state championship."
Lyncs coach Brady Bomber said he was proud of Dykstra for how she played this year and for the type of teammate she was.
"She's received a lot of recognition for the success she's had on the court and I think that's a testament to her character and the work ethic she's had for the last four years," Bomber said. "I think the overarching thing with her is how unselfish of a teammate she's been. You can tell by how excited her teammates are for her as she's won these awards."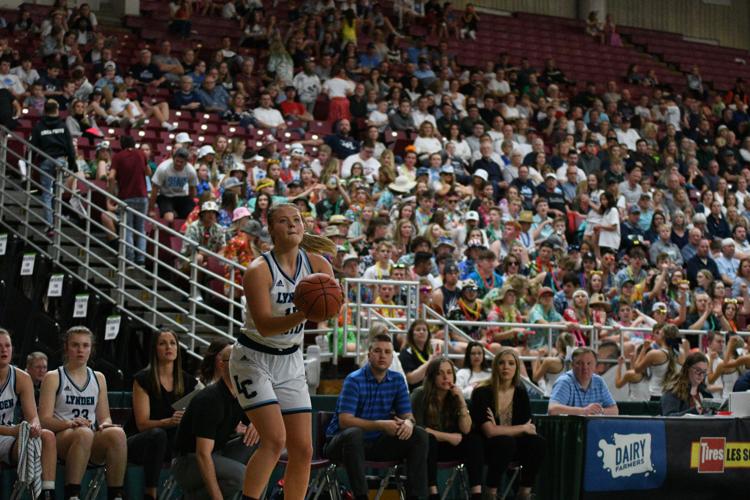 Bomber said Dykstra did whatever the team needed her to do, especially in the biggest moments this season.
"She's always been someone that's played really well when the lights got bright," he said. "When we needed her the most, she was able to play some of her best basketball, regardless of what that looked like."
Up a classification in Class 2A, Lynden seniors Keylie Hershey and Ruby VanderHaak were voted to the Class 2A roster with Hershey also receiving the additional accolade of Class 2A Player of the Year.
"The awards don't mean as much to me as the gold ball and bringing that home for our town and team, but it feels good being recognized for everything I and my team put in this year. I didn't do it alone," Hershey said.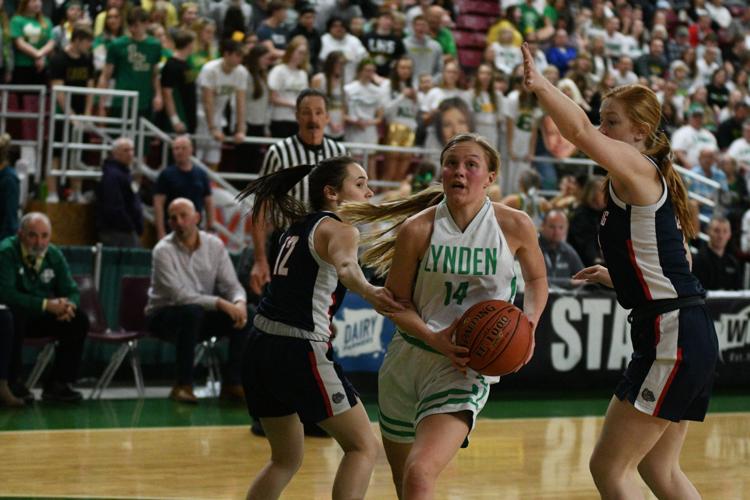 Being named to the team with her teammate VanderHaak means a lot, Hershey said.
"It's so great and just such a testament to our program and our coaches we're surrounded with," she said. "Ruby is such a hard worker. She deserves it all. I don't think she's ever been outworked."
Lynden coach Rob Adams said it's an honor for both Hershey and VanderHaak to be recognized for the season they had.
"Both are very deserving of their recognition and acknowledgement from the rest of the coaches in the state of Washington for the hard work they put in this year," he said. "What a way to have your senior year end."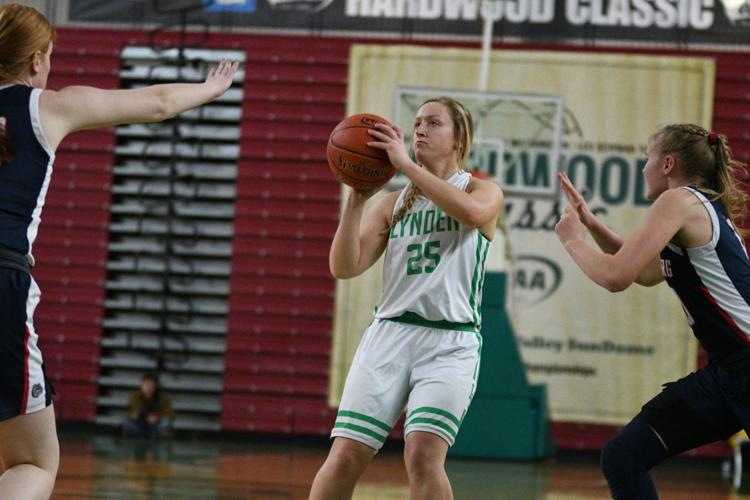 He said for the two of them, and fellow senior Liv Tjoelker, who was named to the Northwest Conference first team, to come in as freshmen and win a state title and go out the same way as seniors was a culmination of their whole experience in the program.
"The hard work, putting time in the gym when nobody is watching — they did all that," Adams said. "It's a really sweet ending to have them get recognized."
The WSGBCA All-State game was also canceled due to COVID-19.
Adams was named Coach of the Year across all classifications. It's the second time he's been named Coach of the Year for all classifications and he gives credit to his players and coaching staff.
"It's a true reflection of what my kids and coaching staff have done," Adams said. "I've got an outstanding staff and a great group of young ladies. It's pretty humbling to win something like that and come off a state championship at the same time."