Lions are the home team against Selah in state opener
LYNDEN — A championship would have made Lynden's district title run, which included a couple big milestones on Thursday, that much sweeter. But it wasn't meant to be.
The Lions struggled in the passing game during an intense five-set loss (25-19, 21-25, 24-26, 25-17, 8-15) to Burlington-Edison in the District 1-2 title match Saturday at Jake Maberry Gymnasium.
"It's always a good battle with Burlington," Lynden coach Chris Elsner said. "It's nice to have a five-set match and battle to sharpen us before state. It only makes us better and stronger trying to fine-tune those things."
Lynden had already secured its third consecutive trip to the 2A state tournament on Thursday with sweeps of Sedro-Woolley and Archbishop Murphy in the quarterfinals and semifinals.
It was capped by Elsner's 200th and 201st coaching wins, along with junior Anna Vanderyacht resetting the school's 13-year-old single-season aces record.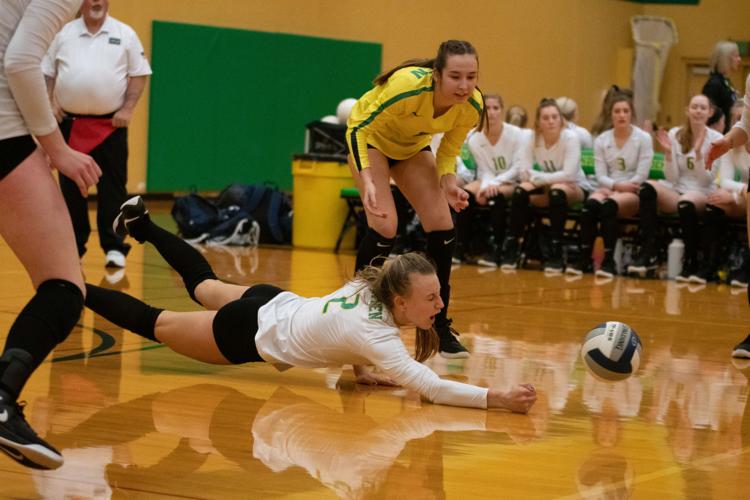 Now the Lions (15-2) face Selah (13-3) in the state opener at 1:30 p.m. Friday at Central Washington University, the first time 2A state has been held there since 2000.
The Vikings were runnersup in the Central Washington Athletic Conference behind league champ Ellensburg. All three of Selah's losses are to Ellensburg. The Vikings ran off nine-straight wins near the end of the regular season.
Vanderyacht, who tallied a team-high 18 kills to go with 25 digs against Burlington, said the Lions need to enhance their play while remaining true to the formula that carried them to an 11-game win streak earlier this season.
"We're all going to fight for it," Vanderyacht said. "We're all going to improve a little bit, but we're going to try and stay the same, just be a little more consistent."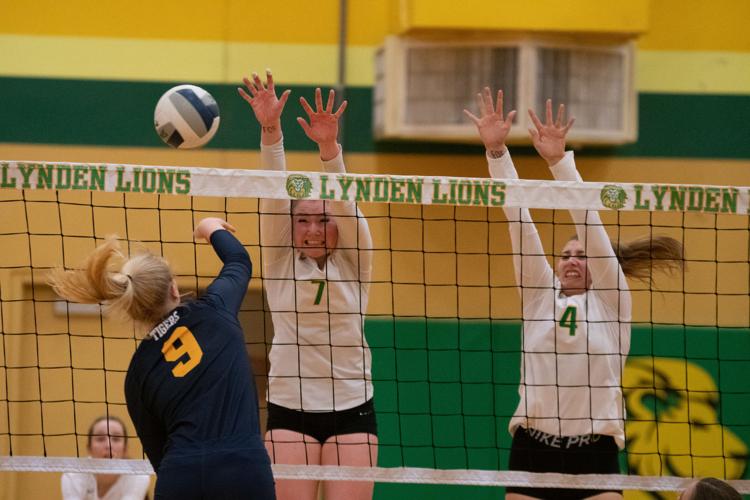 The Lions are searching for the first volleyball state championship in school history. They came close last season, placing second after a four-set loss to Ridgefield in the title match.
They return a majority of last year's team, losing just two players from 2018, while some of this year's seniors and juniors are making their third trip to state. Elsner is hoping that crucial experience will pay off next weekend.
"They know what to expect," Elsner said. "When you get to state everyone is 0-0. It's a fresh start. Everyone is battling and it's fun. It's what we work for."
Elsner and the Lions will look to use their mistakes against Burlington, mainly an errant passing game, to hone in their play heading into the tourney. Passing woes on Saturday hampered their normally potent uptempo offense.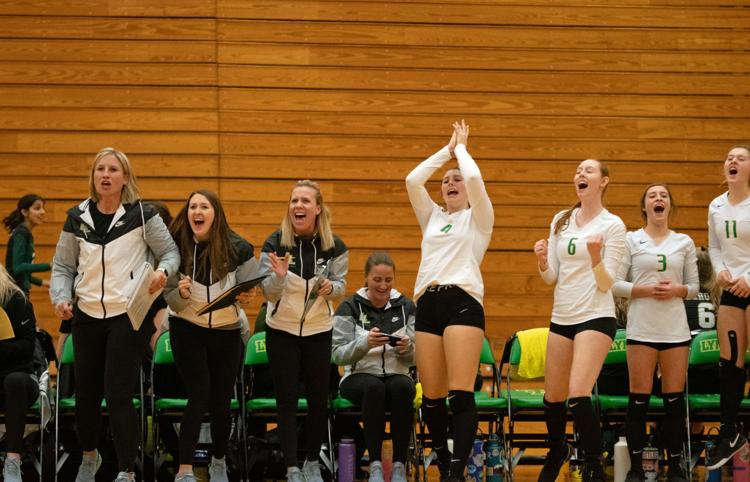 We're just excited to go over and hopefully compete in four matches and just keep playing Lynden volleyball," Elsner said.