Lions season defined by back-against-the-wall victories
SELAH – Lynden softball fell one game short of a trophy at the 2A state softball championships Friday and Saturday in Selah, Washington.
The Lions' season ended with an 11-0 loss to Ridgefield in the consolation bracket Saturday afternoon, but the fact remains: Lynden had its best season in five years.
The Lions tied with Sehome for fifth place at state, going 19-9 overall during the season and making it to day two in the tournament for the first time since placing third in 2014.
They finished with a 3-2 tourney record with wins over Olympic, Port Angeles and Lakewood. Their other loss came to eventual, and now back-to-back, state champion Woodland 3-0.
If not for facing the top-two pitchers in 2A state – Woodland's Olivia Grey and Ridgefield's Kaia Oliver – the Lions may have came home with hardware.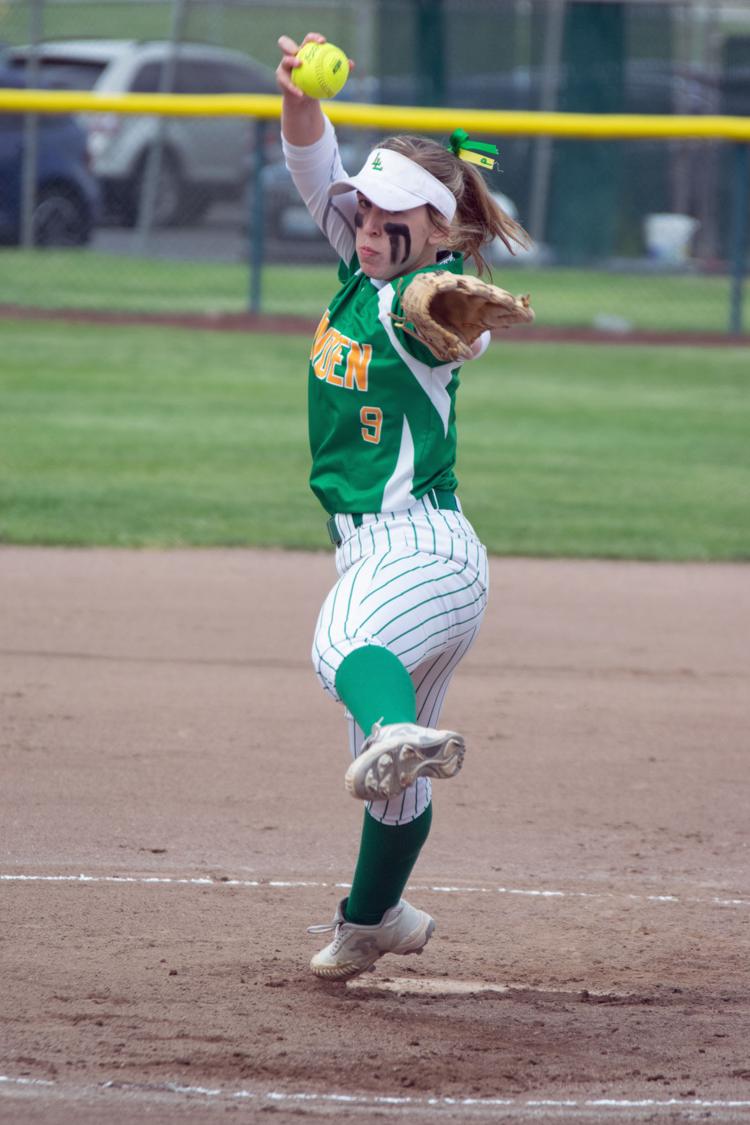 Softball is the one sport where if you have the top player you're nearly guaranteed a win – and it showed when the Lions faced these two pitchers. Both are Division I-bound; Grey going to Portland State University and Oliver heading to Syracuse.
"That's a special pitcher [Woodland] has and this is a special pitcher [Ridgefield] has too," Lynden assistant coach Ryan Dykstra said. "We were able to put the ball in play against [Oliver]. Special pitchers make a difference in this game."
The Lions struck out 18 times and collected just one hit against Grey in the quarterfinals, which was actually better than W.F. West fared against her in the championship game. The Bearcats were no-hit and fanned 16 times.
After that loss to Woodland, Lynden could have easily folded but they did the opposite: they responded by cranking out 12 runs on 15 hits in a loser-out game against Port Angeles for a 12-10 victory.
That never-give-up attitude propelled the Lions through the regular season after conference losses to Anacortes, Sehome and Nooksack Valley, each time answering back with big wins.
"There were times in the regular season when we could have folded," Dykstra said. "There was a lot of times where it was gut-check time for them and they responded each and every time."
It carried them through the state playoffs, as well.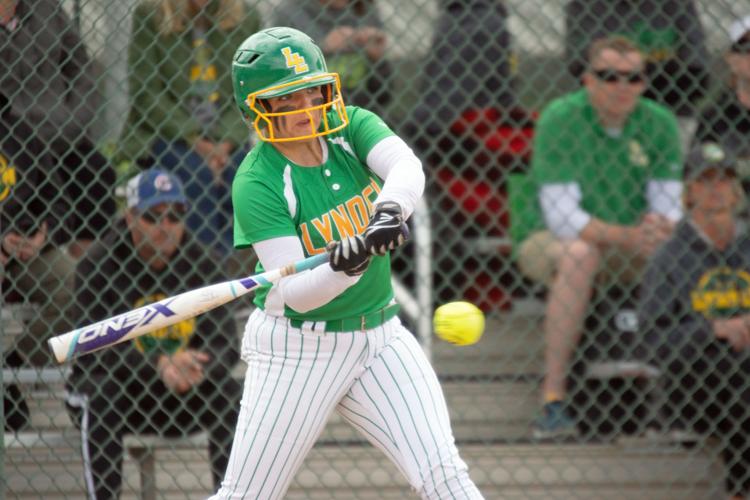 After the Port Angeles victory, the Lions had to face Lakewood at 10 a.m. Saturday in another loser-out match. Lynden rocketed out to a 7-0 lead in the first three innings, highlighted by sophomore Riley Anderson's 2-run single and senior Lauren Groen's 2-run double in the the first inning.
Junior Taylor Simonsen destroyed a pitch and sent it over the centerfield wall to start the third inning, then freshman Ashlyn Alexander scored from third on a wild pitch to give Lynden a 7-0 lead.
Lakewood came firing back with 3-run homers in the fourth and fifth innings to pull within one. Sophomore Haley Saur doubled in the fifth and Anderson drove her in with an RBI single to left field that proved to be the crucial run as Lakewood cracked a solo homer in the top of the seventh.
But Breanna Swendt, entering back into the game to pitch relief after starting the game, forced a pop-up to herself to end the game with an 8-7 win and one victory away from a trophy.
"There was a couple times, not just this week but last week, where it felt like we had one foot on the bus and it was time to go home," Dykstra said. "They just battled through, made it through the district tournament in loser-out games, made it through a couple loser-out games here. Resiliency. That's what I'll remember the most about this team is they never ever give up."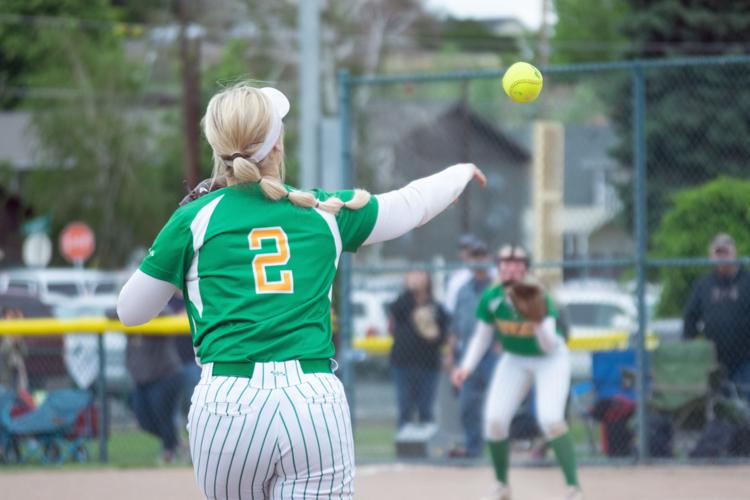 The Lions next ran into Ridgefield, a team coming fresh off a 13-3 semifinal loss to runner-up W.F. West and with its formidable ace Oliver.
Lynden couldn't sustain the momentum it had brought the previous two games and never got the spark it needed, managing just one hit from Alexander in an 11-0 loss in five innings.
Nevertheless, this season for the Lions was defined by wins with their back against the walls. They tallied five loser-out wins this postseason, including an upset win over one-loss, top-ranked Anacortes at districts.
"One of the biggest things that's going to make it hard to let go is our team was so solid," senior Blakely Doerge said. "We're a talented group of individuals but we worked together to push further than we should have in this tournament."
The seven seniors, who include Olivia Wittenberg, Breanna Swendt, Lauren Groen, Blakely Doerge, Jessica Rothwell, Paige DeVries and Sydnee Dotinga, have set a new five-year high-water mark for the program.
"We're going to miss the seniors," Dykstra said. "They left a great legacy here. Our seniors are the backbone of the team giving all they had for that many years. We're going to miss them terribly. For the underclassmen, we hope they can build on the success the seniors had."
Passing the baton from the seniors to underclassmen is bittersweet, Doerge said, but she knows they're in good hands.
"It's been important to make sure the underclassmen are ready to be seniors and juniors and ready to take this team on," Doerge said. "It hurts to watch them go but I know they have a lot ahead. Our sophomore class is completely stacked."
Doerge, who moved to Lynden from Mount Vernon her sophomore year, said this team has become a sisterhood over the past three years, despite all the personalities.
"I'll never ever say this town didn't welcome me in," Doerge said. "Everybody was here for me and the hardest thing to do is leave them now. We always had each other's back on the field, which led to us being best friends off the field, even though we're so different. What we had out here brought us together so close. It's something I've never gotten to experience in this way."