Lyncs win 13th state championship in team history
YAKIMA — The girls Class 1A state championship game ended exactly how it started. With Kiley Roetcisoender stealing the ball from Cashmere's Hailey Van Lith. 
Roetcisoender stole the ball on the Bulldogs' first possession on a pass intended for Van Lith and would do the same in the final seconds, except this time Roetcisoender also stole any hope Cashmere had of a state title.
"It was just all I could ask for being able to do it," Roetcisoender said of sealing the win for the Lyncs. "If it was me or someone else, I'm just so thankful for this win that we got."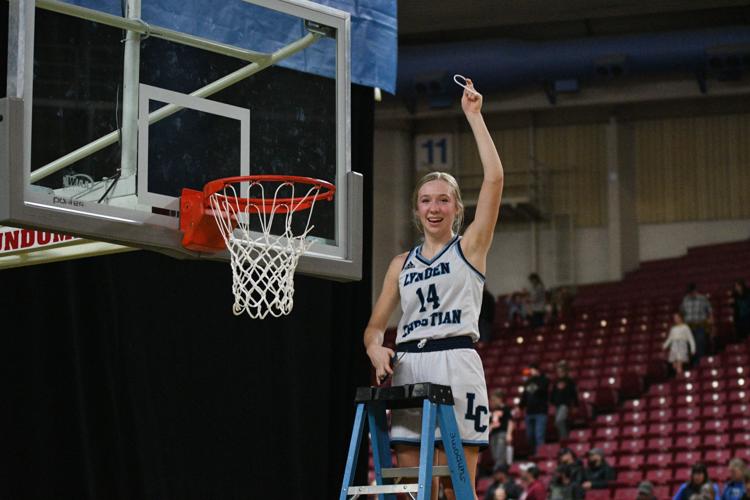 Lynden Christian secured its third state championship in five years and third under head coach Brady Bomber with a 58-55 come-from-behind win over Cashmere. It's also the 13th state championship overall for the Lyncs program. 
Getting to lift the gold ball after the game was far from easy for Lynden Christian. Cashmere entered the game with a perfect 24-0 record and has one of the best players in the country on its team with Van Lith, a Louisville signee. 
There's really no way to stop a player like Van Lith, but the Lyncs had a plan to at least try and slow her down. Lynden Christian sent a rotation of Roetcisoender, Kenadi Fay and Libby Stump at her looking to limit quality looks at the basket and it worked when it absolutely needed to. 
Through three quarters, Van Lith had scored 27 points and was on fire from beyond the arc having drilled six 3-pointers. In the fourth quarter, Van Lith was held scoreless.
"After she hit her last three, our girls put a little more effort to get into her and at least not let her shoot over us," Bomber said. "We rotated Kenadi, Kiley and Libby every couple minutes and Riley finished on the last possession. I couldn't be prouder of our girls' togetherness and toughness tonight."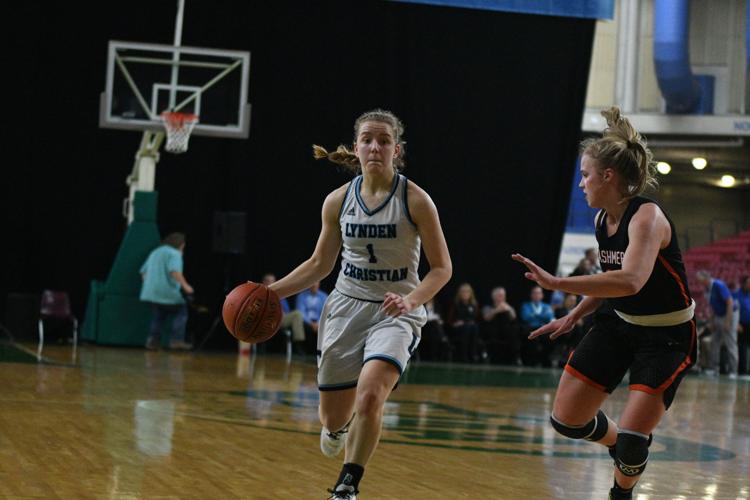 The game was going back-and-forth between the two teams for a little over two-and-a-half quarters, but Cashmere went on an 8-0 run over the last two minutes of the third quarter to take a 51-43 lead heading into the final frame. 
Van Lith and the rest of the Bulldogs looked to their crowd with their arms raised ready to lift the trophy. However, there were still eight minutes left in the game.
The Lyncs went on a timely 8-2 run over the first four minutes of the final quarter to bring themselves within two points and Fay tied the game at 53-53 on a layup with 3:28 left in the game.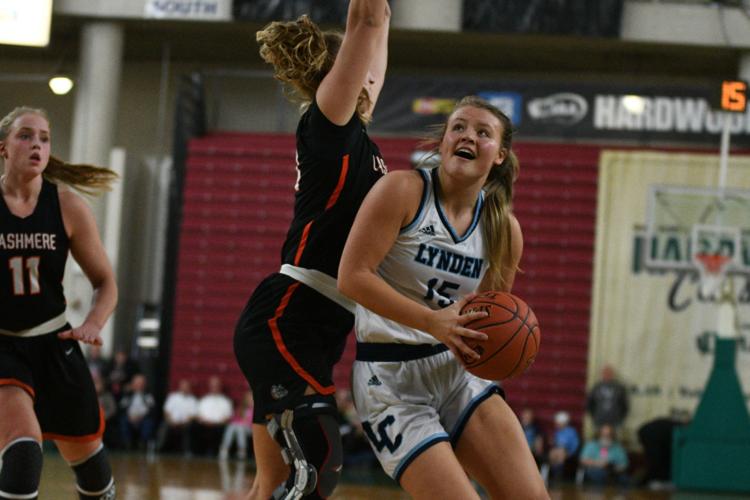 Roetcisoender nailed a 3-pointer on the Lyncs' next possession putting them ahead for good and Stump knocked down a jumper to extend the lead to 58-55. 
A couple of defensive stops and Roetcisoender's clutch steal later, Lynden Christian was raising the trophy at center court. 
"These girls are tough. They've just built this resiliency and camaraderie that makes me so proud as their coach," Bomber said. "You just want to go to bat for them and give them the chance to be successful. They were so tough tonight. Just gritty mentally and physically." 
It was the usual all-around team effort for Lynden Christian with every player contributing on both ends of the floor. Stump, who was partially responsible for guarding Van Lith, scored a team-high 12 points, including the Lyncs' final basket. 
Senior Riley Dykstra poured in 10 points to go with five rebounds. Junior Emily Mellema also scored 10 and junior Paige TeVelde scored nine, knocking down three 3-pointers. 
"Libby and the rest of these girls have worked so hard," Bomber said. "They're in the gym early in the morning and late at night in the off-season. When the moment is here it's never too big for them. I'm really proud of them for their effort tonight."
Stump said it was exciting to go against someone of Van Lith's caliber because those opportunities don't come very often. 
"It's such an honor because when do you ever get to go up against a player like that," Stump said. "It's pretty cool, but then you just have to swallow it and go out and play as hard as you can because she's just another player."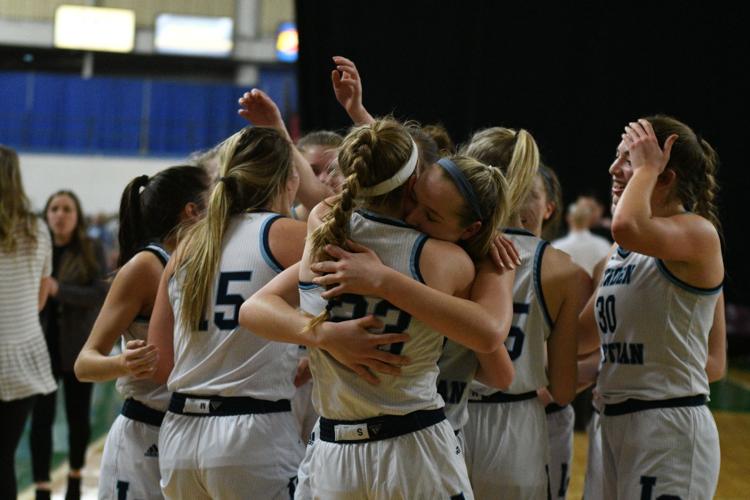 The Lyncs outscored the Bulldogs 15-4 in the final quarter, flipping the script of the state championship a year ago where the Lyncs scored four points in the fourth quarter and watched a lead and title slip away. 
"We just like to make it exciting for the fans," Mellema said. 
She said the coaching staff didn't tell them anything special before the fourth quarter. The Lyncs simply did what they had done all season — play with each other. 
"We just wanted to come together as a team and we definitely did more than they did in the fourth quarter," Mellema said. "I think that's the biggest reason why we won. We are a team and we play together so well."
It wasn't just the five starters for the Lyncs coming together to make the comeback, it was all nine of them, once again showing how deep the roster goes. 
Bomber said he hoped keeping everyone's minutes down in their previous two games would keep legs fresh for the big game.
"We ran all nine of our girls through tonight and they all contributed," he said. "With our offense, we wanted to cut hard and make them move as much as we could. We hoped that by the end of the fourth quarter we would have a chance to have a little more gas in the tank."
Lynden Christian closes out its season with a 27-1 record, 22 straight wins and at the top of the Class 1A ranks.