Lyncs will play for their fourth state championship in seven years, Meridian drops to third/fourth place game
YAKIMA – The possibility of a Whatcom County state championship matchup is no longer.
Lynden Christian, the tournament's bottom seed, has defied all odds en route to playing for their fourth state championship in the last seven years and overall.
No. 6 Meridian will now go to battle for either third or fourth place after falling in the semifinals. Regardless, both teams are bringing home trophies.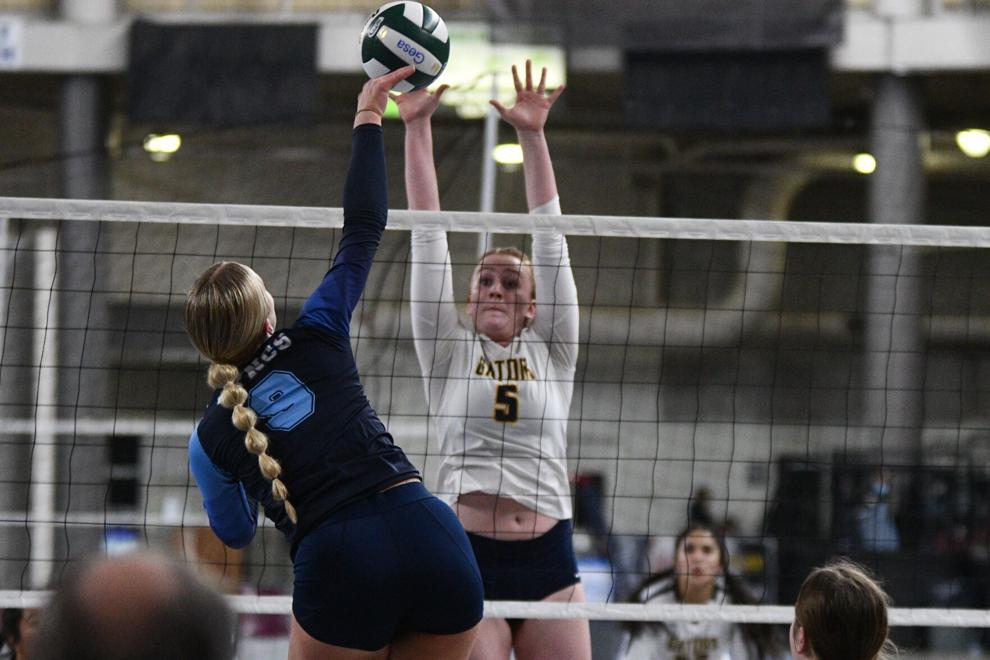 No. 16 Lynden Christian vs. No. 4 Annie Wright
The only thing wilder about the Lyncs winning this match was the fashion in which they did it.
LC hardly ever trailed, and they won two sets by 10 or more points. They are hitting their stride at the perfect time, and none of their opponents saw it coming.
It was a clean sweep (25-19, 25-14, 25-11).
"We didn't really care what seed we were, we knew that if we played our game, it didn't matter who was on the other side," said Kristy Van Egdom, the Lyncs' head coach. "The girls have proven that time, and time, and time again."
In the first set, it was close until it wasn't. Leading 17-15, LC closed it out with an 8-2 run. The second set was all Lyncs, as they pulled away after being tied at six early.
Heading into the third it was clear Annie Wright had lost the energy they played with earlier in the match, as LC continued to gain more.
Once again, the Lyncs never trailed. They came out of the gates on fire and kept it up throughout. Their largest lead of the set was at the end when they already had it sealed.
This has been quite the run.
LC has now defeated the No. 1, No. 8 and No. 4 seeds en route to the championship game. The Lyncs were 8-7 in the regular season, and their opponents were a combined 46-5.
"It was just one point at a time, playing Lyncs volleyball, taking care of our job and taking care of each other," Van Egdom added. "We made little goals and they wanted it. You can see it."
Senior Reagan Schouten led the team with 15 kills, as junior Reganne Arnold had 8. Fellow senior Megan Smit had 7 kills as well.
Defensively, senior Ava Decker was a beast at the net with 5 blocks and 5 kills. Freshman Malia Johnson also had 3 blocks.
They will play No. 2 Chelan for 1A state crown at 5 p.m.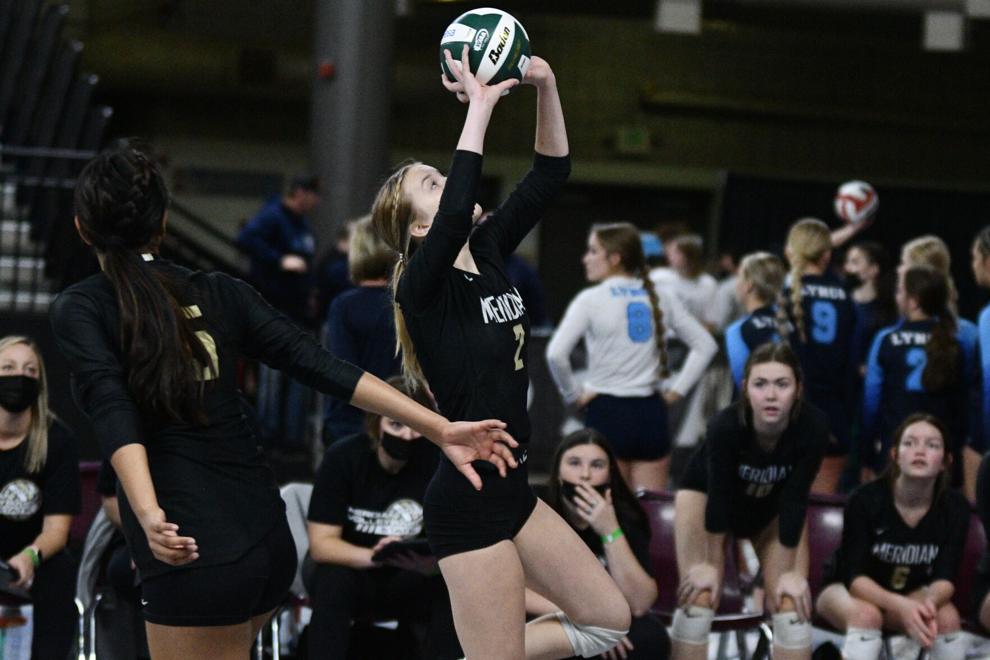 No. 6 Meridian vs. No. 2 Chelan
Even though it was clear they never lost hope, it seemed like the Trojans just never fully got rolling.
The Trojans were swept in the semifinal match (21-25, 18-25, 23-25) by a Chelan squad that was as good as advertised.
Meridian scored the first three points of the match, but Chelan bounced back quickly. The rest of the initial game was closely contested. Chelan did just enough to edge out the Trojans.
Luckily, they'd been in this position just yesterday. They trailed No. 11 Charles Wright in the opening round of the tournament 1-0 but won three straight to win it.
This time, though, the Trojans just couldn't clean up the small mistakes. Balls that should've been dug would be Chelan scores, and Meridian's communication seemed to falter where it's normally a strength.
After trailing 7-2 to open the second set, Meridian took a 10-9 lead. Once they gained that advantage, Chelan came roaring back once again to take the set by seven.
From there, Chelan played like a team in control of their own fate. Meridian got in a big hole early, 10-1, but still made it close. Later in the game, Chelan held only a two-point advantage and the Trojans were finally coming to life.
It was, unfortunately, too little too late as Chelan closed it out by two.
The loss is certainly a disappointing result for a Meridian squad that has been fantastic both in the regular and post season. They still will have a shot at third place, which is far from anything to scoff at.
Meridian will play No. 4 Annie Wright in the third/fourth place game at 5 p.m.