Eight seniors play their final game for the Lions
ANACORTES – Lynden's season was extinguished in a 7-2 loss to Fife in the first round 2A state baseball regional playoffs Saturday at Daniel's Field in Anacortes.
Though the eight seniors exited sooner than they'd all hoped, they had a successful run in their careers – advancing to the regional round in three of the past four years.
This season started promising, too, with the Lions claiming five of their first six games of the season, including a 10-0 whalloping of two-time defending 2A champ Ellensburg on its home turf.
Lynden (18-6, 11-2 Northwest Conference) ended the regular season on a six-game tear before falling to Sehome in the opening round of districts, thrusting them into the loser's bracket. How did the Lions respond? By reeling off three-straight must-win games to vault into the state regionals.
"It's an accomplishment," White said. "To make it into state in baseball, it's a tough thing to do. Unlike football and basketball, one guy can dominate a game. A pitcher can really do that. And it's hard to get to this point."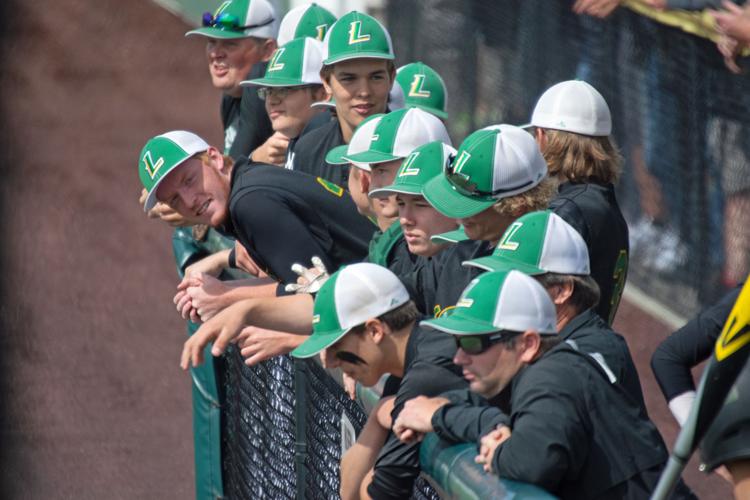 One thing that will live on for these Lions, however, starting with the group of seniors, is they're now forever a part of Lynden's baseball family., White said.
Former Lions were in full force at the regional game, taking up the entire railing alongside the away dugout.
"We had guys here today from our '98 team, guys here from our 2006 teams," Lynden coach Cory White said. "I could go on about the guys from different years we had here. They wore the same uniforms. They look to the number that that kid's wearing when that was their number. They're all a part of that Lynden baseball family and that's really cool. You see those guys that are on the rail and it still means something to them, and it means something to me to see those guys here."
Preston King, Devin Holmstrom, Carter Parcher, James Marsh, Ben Libolt, Dylan Parcels, Brendan Kleindel and Jack Doolittle all played their final games in a Lynden jersey.
"It's different moving on from this," the starting catcher Parcher said. "The tradition of wearing Lynden every day. It's going to be a change."
On Saturday against Fife, everything changed in the bottom of the third inning with the Lions trailing 2-0.
With runners on second and third with two outs, Fife's batter drilled Lynden starter Preston King with a line drive off King's right thigh that ricocheted into left field, scoring both runners. It gave Fife all the momentum they'd need.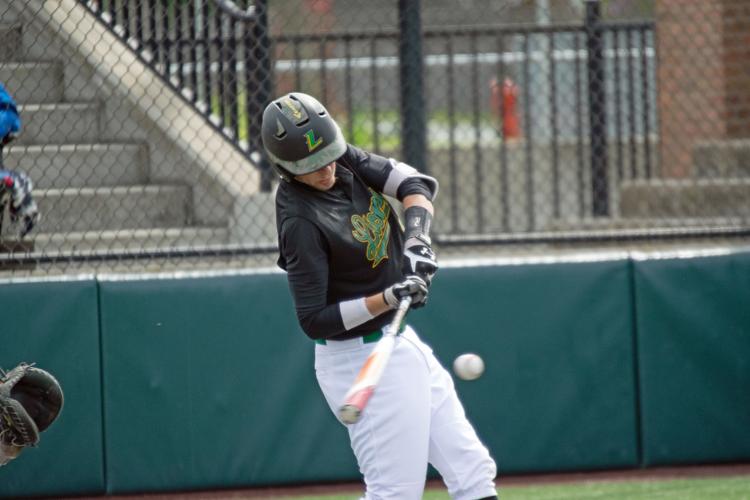 Lynden squandered two big opportunities to pile on runs. Down 1-0 in the top of the third, Connor White, Clade Slayton and Brendan Kleindel strung together three hits in a row to load the bases with no outs. But two straight Ks and the runner getting picked off at first ended the inning quickly.
The Lions threatened again in the top of the fifth trailing 4-0. Connor White's single to left and Slayton's hit by pitch put two runners on with one out. Kleindel flied out to right to send White to put runners on first and third, but a groundout to first base ended the inning again.
Fife tacked on three more runs in the bottom of the fifth to make it 7-0, before Lynden got its only two runs of the day. Parcher doubled to left to start the sixth, then Devin Holmstrom cracked an inside the park home run that bounced off the left field wall.
That was the end of Lynden's run as the Lions went down in four batters in the top of the seventh, stranding Kleindel on third after his standup triple with two outs.
"We've struggled off lefty pitching all year and we couldn't put the ball in play off their pitcher today," Parcher said. "They hit the ball really well. They're a good hitting team. They just got the momentum their way and it was tough to get it back."
Striking out 14 times, over four innings worth of outs, didn't help either, White said.
"I'm really proud of our accomplishments this year," White said. "I thought our kids played really well. Today they were just the better team. We made a few mistakes that really hurt us that they capitalized on. Overall it hurts now, but looking back we had a heck of a season. We really did."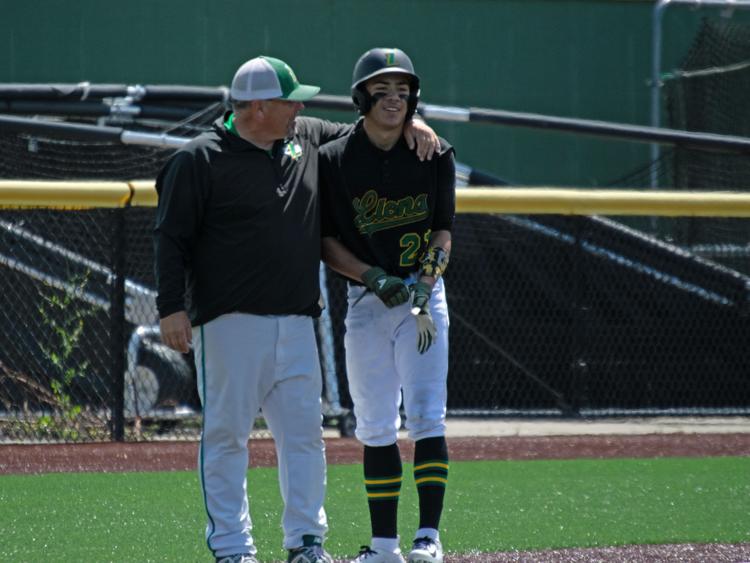 Kleindel said what he'll remember the most is the time spent off the diamond. Those are the memories he'll cherish.
"Just being together," Kleindel said. "It's not just playing baseball, it's being a family with each other. Even though we came up short, we still had a lot of fun this season. There's a lot of team dinners, team lake days and just spending time together."
White said the moments in the Lions' fieldhouse and on road trips are the ones that mean the most to him.
"It's that time off the diamond that you spend together, creating memories and laughing," White said. "It's just that camaraderie you have that makes being on a team special. For people that aren't involved in sports, they don't realize it's not just the sport itself, it's that time you spend together. We have the fieldhouse, so we're playing ping pong or talking about how things are going. There's so many little things we do to make it fun. You create a family atmosphere. It is a fraternity."