Lyncs offense explodes, defense pitches shutout
BELLINGHAM — Through eight quarters this season, the Lynden Christian offense has scored 126 points in two games. Defensively, the Lyncs have given up zero. 
Lynden Christian was firing on all cylinders in its week-one matchup against Blaine and showed no signs of slowing down, shutting out Bellingham 71-0 Friday night. 
Senior receiver and defensive back Cole Moorlag returned the opening kickoff to the Red Raiders' 35-yard line and found himself in the endzone a couple of plays later after a 15-yard catch and run for the Lyncs' first score. Only 55 seconds had passed on the game clock. 
The Lyncs extended their lead after forcing a Bellingham three-and-out with senior Jackson Apol stumbling into the endzone from three yards out. Lynden Christian was up two scores three and a half minutes into the game. 
Head coach Dan Kaemingk said it's surprising to see the team execute this well considering how long it's been since they've played. 
"It's just a bunch of kids getting a chance to do it and loving playing with each other and loving the fact their teammates are doing well too while enjoying their own success," Kaemingk said. "It's a really sweet thing to see. We feel very fortunate to be coaching them and playing these games."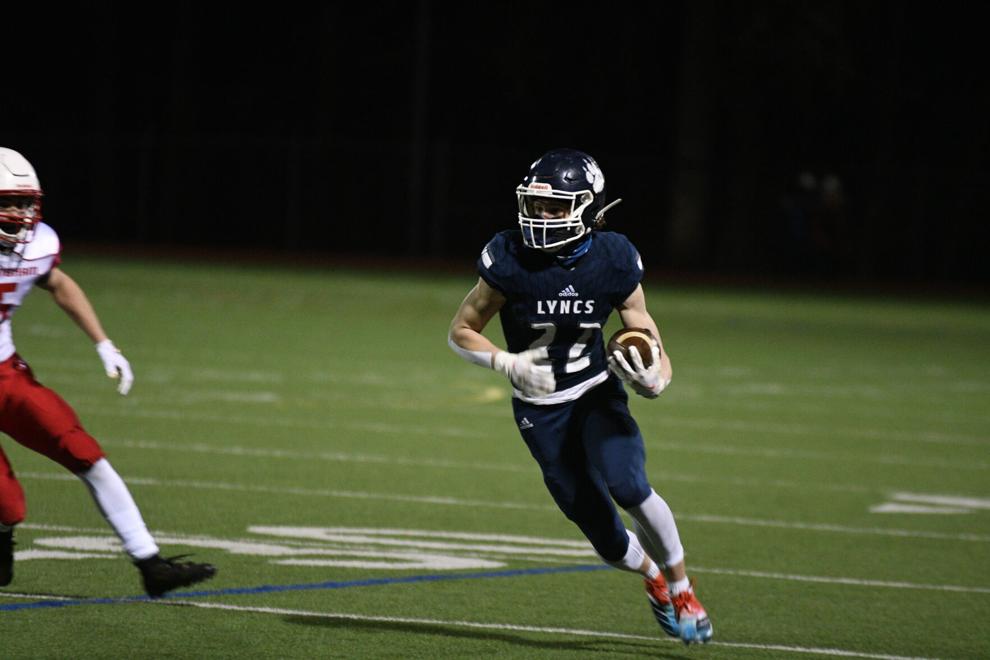 Moorlag said it's partially because the Lyncs are just happy to be out there competing again. 
"It's the best feeling in the world," he said. "We're very grateful and I want to thank God for this opportunity and our fans and parents who have supported us the whole way. It's just awesome to be back on the field for our last couple of games."
Lynden Christian would add two more touchdowns before the first quarter ended and held a 26-0 lead heading into the second quarter. Moorlag and Apol scored two touchdowns apiece and quarterback Logan Dykstra accounted for three scores through the air in the first 12 minutes alone. 
Bellingham had a chance to get on the scoreboard getting down into the red zone in the second quarter, but the Lyncs defense tightened up and forced a fumble to get the ball back.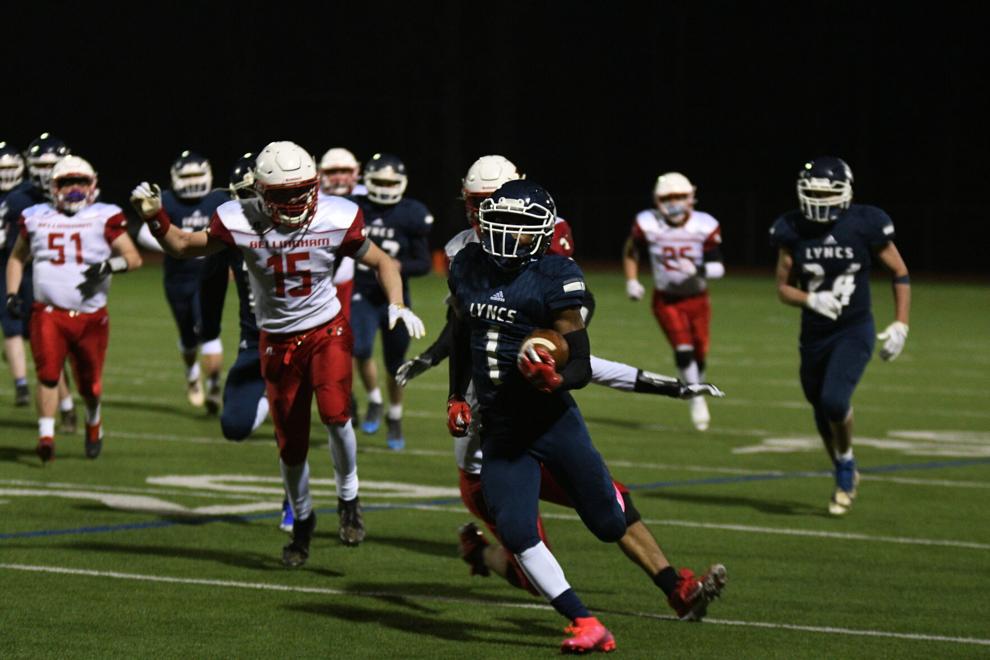 Moorlag said the defense has a goal for the season to not give up more than 10-20 points a game. 
"We take a lot of pride in that," Moorlag said. "We want to keep that going. We've all talked about it and dreamed of this. We stick to our routes and want to hit hard. We just want to have a presence out there."
The Lyncs held a 46-0 lead at halftime, but still had a little bit left in them for the second half. 
Lynden Christian got a score from senior Devonta Bootsma to extend its lead to 52-0 before the starters made their way to the sidelines for the rest of the game. The Lyncs would tack on scores from juniors Zac Owen, Jamison Hintz and Will Colwell to close out the offensive onslaught. 
"It was great preparation by our coaching staff telling us what to do," Moorlag said. "We were just ready. We knew what they were going to do. We went out there and executed the best we could."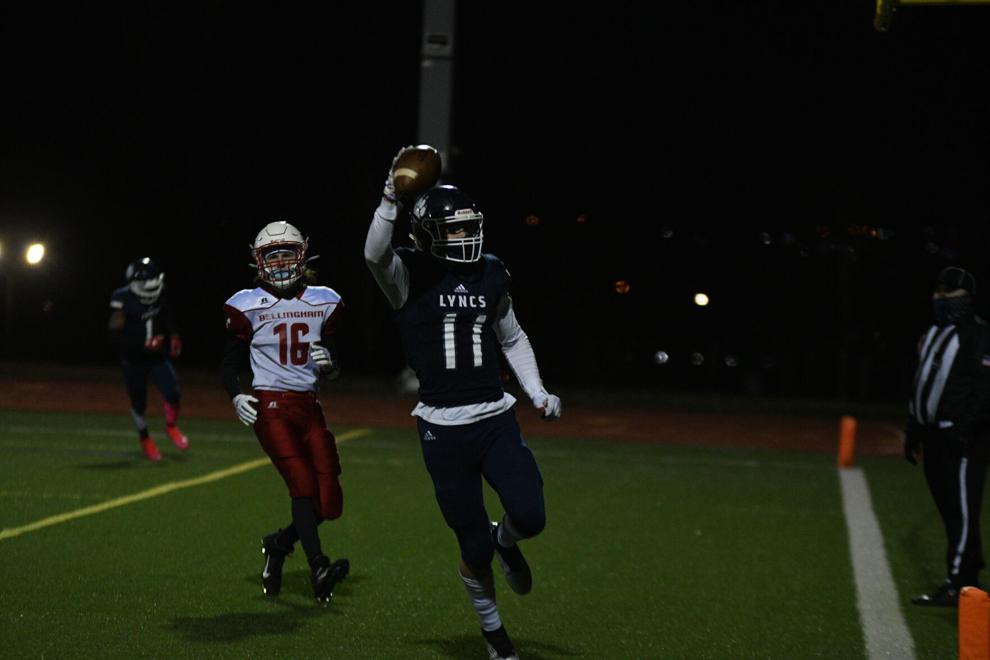 Kaemingk said being able to execute comes from practicing against the scout team leading up to the game. 
"They really push us every practice," he said. "This week our defense did give up some touchdowns to our scout team and goal line set. Ultimately, it makes our first team mad, but it makes them better. We've got iron sharpens iron to a certain extent. We're getting a really good look during the week and that's preparing us for the game."
Lynden Christian will travel to Meridian next Friday for a 7 p.m. kickoff against the Trojans. Following that, the Lyncs will play King's, Nooksack Valley and Mount Baker over a seven-day stretch to close out their season. 
"We would not want it any other way," Moorlag said of playing three games in one week. "We're very excited for that. The last couple of games for most of us and that's it. We want to make the most of it while we can."
Other scores from around the county:
Mount Baker 49, Blaine 14
Squalicum 38, Mount Vernon 24