Lynden Christian, Meridian each finish top three in the state
YAKIMA – Not all Cinderella stories have happy endings, and that's okay.
Lynden Christian, who was the 1A state volleyball tournament's lowest seed, placed second in state. An 8-7 team shocked everyone on their way to a championship appearance.
Meridian came into the tournament seeded sixth, and they bounced back from a gut-wrenching defeat in the semifinals to defeat No. 4 Annie Wright in the third/fourth place match.
The Northwest Conference and Whatcom County volleyball put the state on notice for two-straight days.
When the only two teams from District 1 and Whatcom County are playing in the final two games of the tournament, that's a win.
Chelan swept both LC and Meridian, making a rightful claim to the crown.
1A State Championship: No. 16 Lynden Christian vs. No. 2 Chelan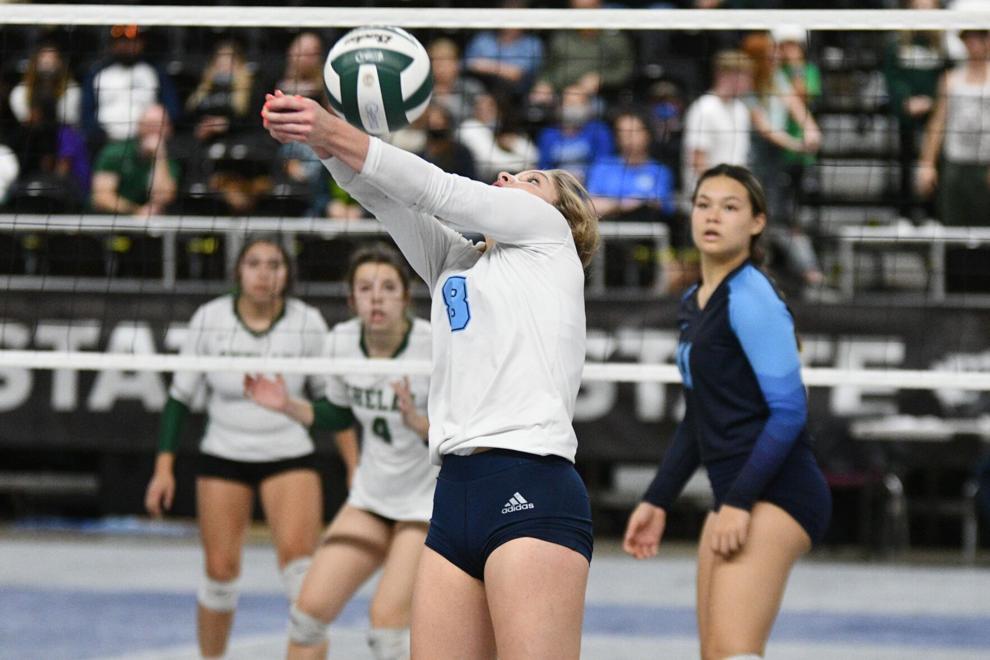 Before the season began, Kristy Van Egdom told her Lyncs squad that they could be the best team in the state.
"They truly looked at me like I had lost my mind," the Lynden Christian head coach said. "Now, now they say 'okay, you were right. We thought you were crazy, thanks for believing in us.'"
LC was playing for their fourth state championship in seven years. While it didn't end the way they wanted, the Lyncs put together a run unlike anyone could have anticipated.
"All season I've said I don't care if we win or lose but I don't want to beat ourselves," Van Egdom said. "Chelan beat us. They're a great team — they hit the heck out of the ball. We served positive, we hit positive, we never turned our back on teammates. I couldn't have asked for better."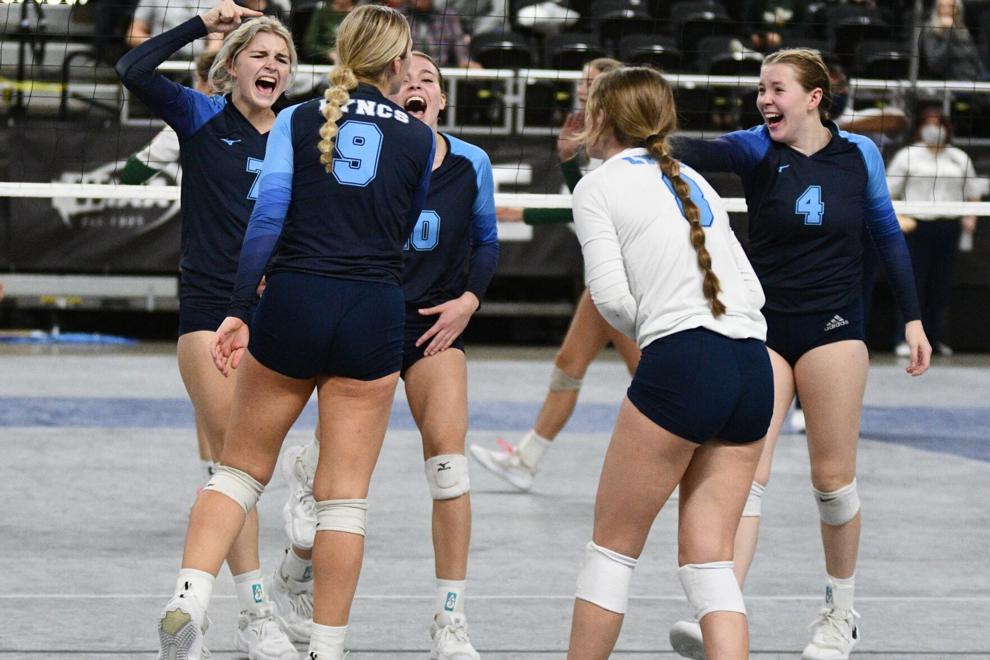 Chelan beat LC in three sets (12-25, 23-25, 21-25) to claim the 1A crown.
As Van Egdom alluded to, it was clear how good Chelan was. They swept all four of their tournament opponents which included Meridian in the semifinals and LC in the final.
The Lyncs didn't beat themselves at all. It was a battle.
LC scored the match's first point, but Chelan seized the momentum quickly. It was a dominant first set for the opposition, who won the first game by 13.
Game two was much tighter. Tied at nine early, the Lyncs embarked on a 4-1 run to take a 13-10 advantage. They led 17-15 late, however a cold stretch allowed Chelan to go up 21-19 when you least want to lose a lead.
Chelan took a 2-0 match lead after each team scored four more points.
Reaching 'now or never' land down 24-15 in the third, the Lyncs made a run. They scored five straight to make it interesting.
They fell short in the comeback attempt. Chelan finally scored the match point, and it was over.
It was Van Egdom's first time coaching in a championship game, and this whole team's first state championship appearance.
"They've never felt that pressure, and I'm just proud of them for coming out and battling every single point," Vaan Egdom said. "Just believing they could come in on Friday and shock a lot of people."
Third/Fourth Place Match: No. 6 Meridian vs. No. 4 Annie Wright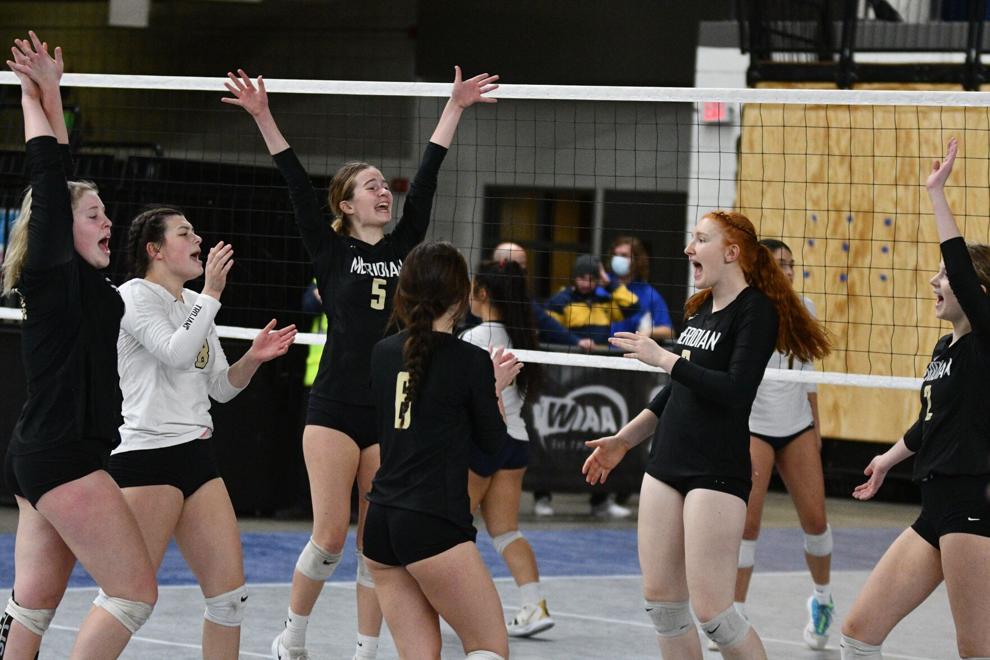 The Trojans' run in the 1A state tournament was far from disappointing.
Meridian's last state championship was in 2004, when they were a 2A school, and they wanted it bad.
After the loss to Chelan, head coach Shannon Claeys was tasked with bringing the team back up and getting them excited about playing for third place.
"That's still something to be proud of," Claeys said. "Obviously the state championship was the goal, but third place is pretty awesome. I'm so proud of them and how they just battled the whole day."
Meridian swept No. 4 Annie Wright (25-20, 25-20, 25-18) to finish third in the state.
The opening set was controlled by the Trojans, despite the size of their lead fluctuating. A late 4-1 run gave them the 1-0 advantage.
In the second, Meridian led 15-8 midway through. Annie Wright battled back, but the Trojans hung on.
Tied at 11 in the third, a 14-7 run by Meridian was enough to seal the victory. They had put the semifinals behind them and pushed forth. It was a resilient showing by the Trojans, and a well-deserved placement in the tournament.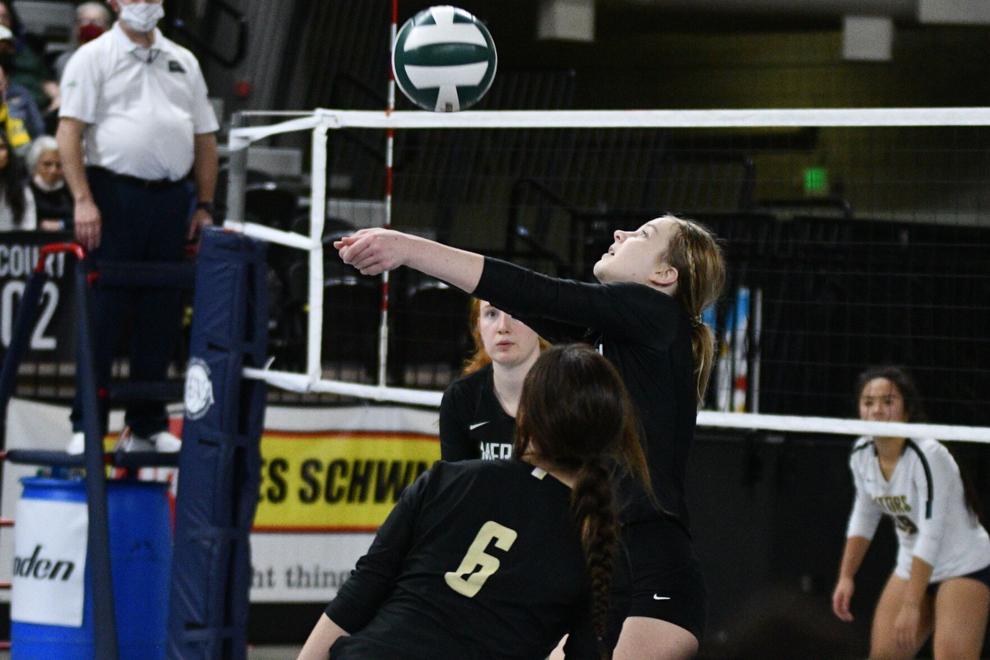 Sure, they lost in the semifinals, but they showed dominance against every other team they matched up against.
Outside of LC's first-round matchup against No. 1 Overlake, Meridian's road to the final was tougher — purely seeding-wise — than the Lyncs'. That's not diminishing LC's accomplishments in any way, that's just how the bracket system works.
The Trojans won three straight sets against No. 11 Charles Wright after trailing 1-0, swept No. 3 Castle Rock and then were swept by No. 2 Chelan who swept the entire tournament en route to a championship.
Let's not put too much weight into that loss for those exact reasons.
Meridian had a spectacular regular season in which they didn't lose to any of their 1A opponents. 2A Lynden and 3A Ferndale were their only two season losses.
"I'm so proud," Claeys said. "These seniors that we had, you know, [I'm] very proud of them and all the things [they've accomplished] in the past four years and longer since they've been younger playing volleyball … they deserved to be here."