LC defense shuts down Lynden in second half
LYNDEN — Normally, the Lynden and Lynden Christian girls basketball teams would play each other right before playoffs to gear up for the postseason grind. 
But "normal" was thrown out the window sometime around 15 months ago, so the Lions and Lyncs met Thursday night with only bragging rights at stake. 
The battle of the defending Class 1A and 2A state champions fit the bill of what anyone would expect from not only two state champions, but two schools that are separated by less than a mile. 
It was a physical fight from the first whistle until the last, but it was the Lyncs who pulled through in the end 68-44, after holding the Lions to only 11 second-half points. 
"They were out-rebounding us in the first half. We played really good defense and held them to under 15 in the second half," Lynden Christian senior Emily Mellema said. "We were able to get stops and that creates offense every single game."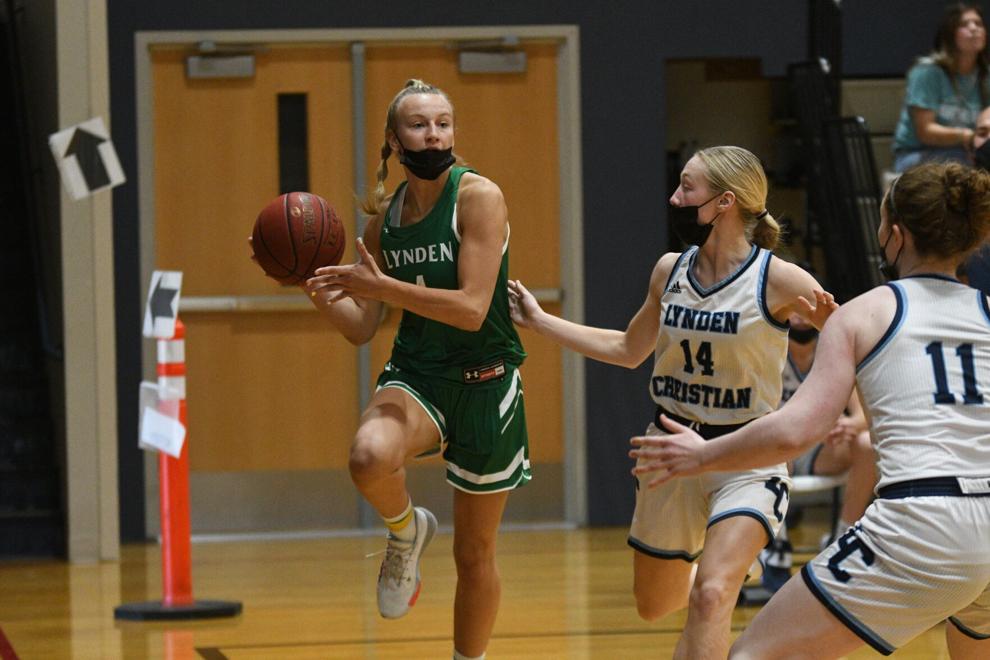 Lyncs coach Brady Bomber said they wanted to take away space for Lynden to run its offense. 
"We wanted to do our best to try to disrupt some of the timing of what they do," he said. "They're really good at executing offensively."
Being able to hold the Lions to 11 points in the second half was made possible by the Lyncs' rebounding effort. 
Heading into the break with a 38-33 lead, Bomber said winning the fight on the glass was a focus moving forward.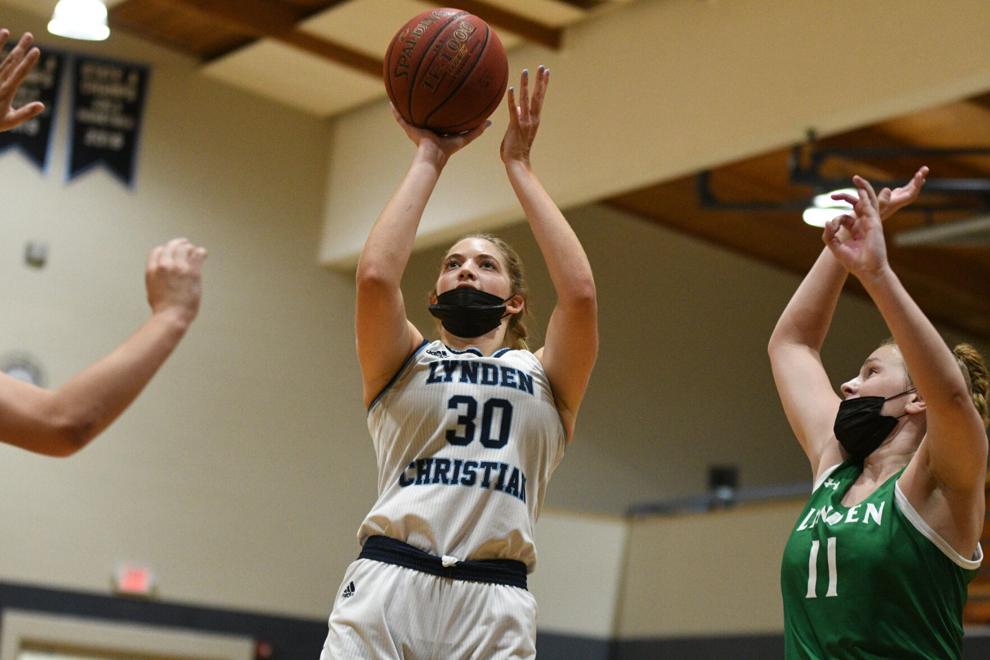 "We knew we were going to have to try and win the rebounding for us to be successful," Bomber said. "In the first half, we did not do a good enough job defensively guarding them and they ran good actions that were hard to guard. They did a really good job crashing offensively. Being solid defensively and finishing possessions with a rebound was key for us."
The start of the second half was playing out much like the first, but momentum began to carry over to the Lyncs after an injury to Lynden senior Faith Baar in the third quarter. 
Turnovers plagued the Lions as the Lyncs began to capitalize and stretch their lead. 
"I think we stopped caring about the ball," Lynden senior Anna VanderYacht said. "We just turned it over recklessly and didn't have control of the ball as we should have."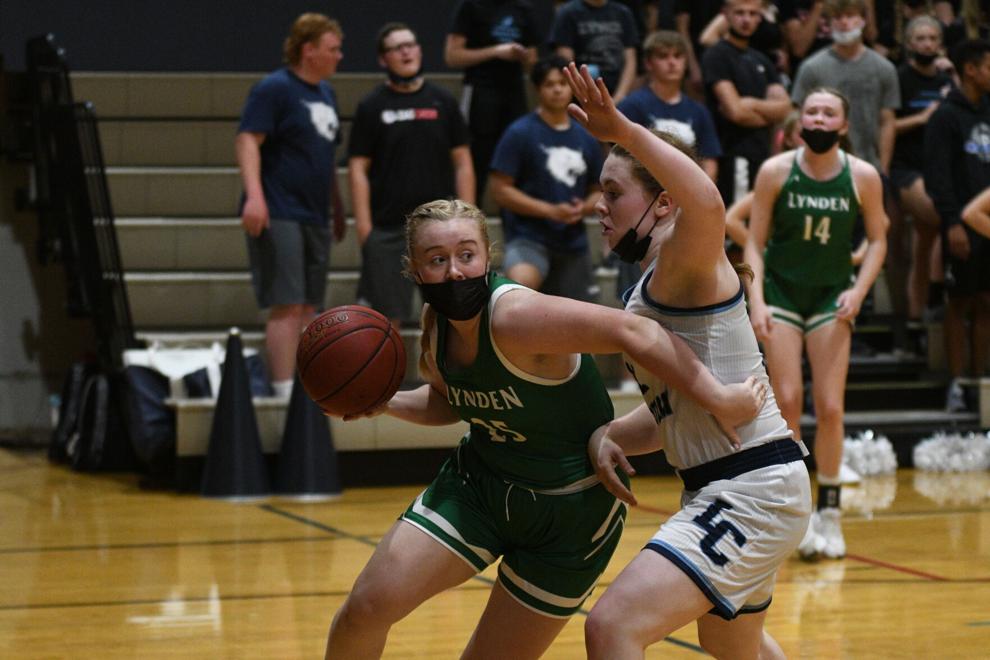 Bomber said depth and not having anyone tired on the floor has always been an advantage for Lynden Christian. 
Lynden head coach Aaron Bogaard said having to switch up rotations because of injuries got the Lions out of sync.
"We had girls playing that weren't used to playing with each other. That's kind of where some of the breakdowns happened in transition," Bogaard said. "That's what happens with LC. They capitalize on mistakes and that's why they are who they are and why they're so good."
Lynden was led by VanderYacht who scored 12 points and four rebounds. Freshman Kalanie Newcomb and senior Maddie Canales each scored nine for the Lions. 
Lynden Christian senior Paige TeVelde scored a game-high 17 points and senior Lexi Hernandez contributed 13 points. 
For the Lions, the loss to LC closed out an 8-6 season. The Lyncs improved to 11-0 and will play one more game Saturday against Meridian looking to cap off an undefeated run. 
Mellema said it's weird having a finite end to the season that won't include a postseason grind. 
"It's a bummer we don't get our special finish for a really talented team, but we're looking forward to finishing a perfect season Saturday and to close out a really good season with a talented and successful group of girls," she said. 
Bomber said the group the Lyncs have this year is a special one. 
"They've grown to be a really quality group of girls that's made a team and been willing to sacrifice for each other," he said. "It'll be really sad Saturday night when it's all over."