Lynden Christian defeated conference-leading Mount Baker 12-0 on Friday night
LYNDEN – Offensively dominant or not, the Lyncs found a way to win.
The Lyncs and Mountaineers each scored 40-plus points in their respective games last week. If you were expecting a shootout, you may be sorely disappointed.
That's not to say it wasn't a good football game.
Both defenses were stout all evening. During the first half, each offense struggled to crack the opposition's 30-yard line. Deep balls were consistently broken up; hand-offs inside the tackles were quickly stuffed.
The first quarter began with a run-heavy attack from both teams. Neither made much progress. Long drives were consistently ending in punts, and the consistent rushing attack made for a speedy opening period.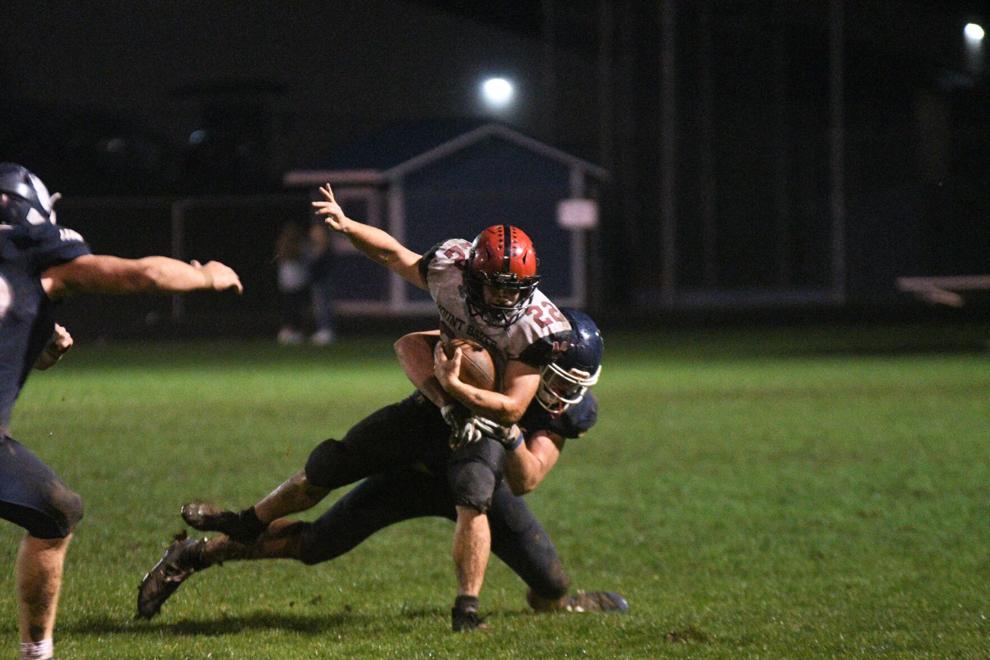 "The weather didn't help us, we like to throw the ball around so that didn't happen like we wanted it to," said Dan Kaemingk, LC's head coach. "Kade Eldridge, he was just a man tonight, and then Will Colwell behind him. That was good to see. I've been doing this for 30 years; I like it when we run the ball. That makes me really happy."
Kade Eldridge, LC's junior tight end turned running back, got the bulk of the carries for the Lyncs. He has stepped in as a ball carrier due to team injuries but continues to grow every week.
Eldridge said it was an interesting adjustment, but he's become more confident as the Lyncs' primary runner.
"It feels really good being able to play running back now," he said. "At the beginning, it was a little rough because I was just trying to pick it up since it was the first time I had ever played it, but now I'm a lot better at it."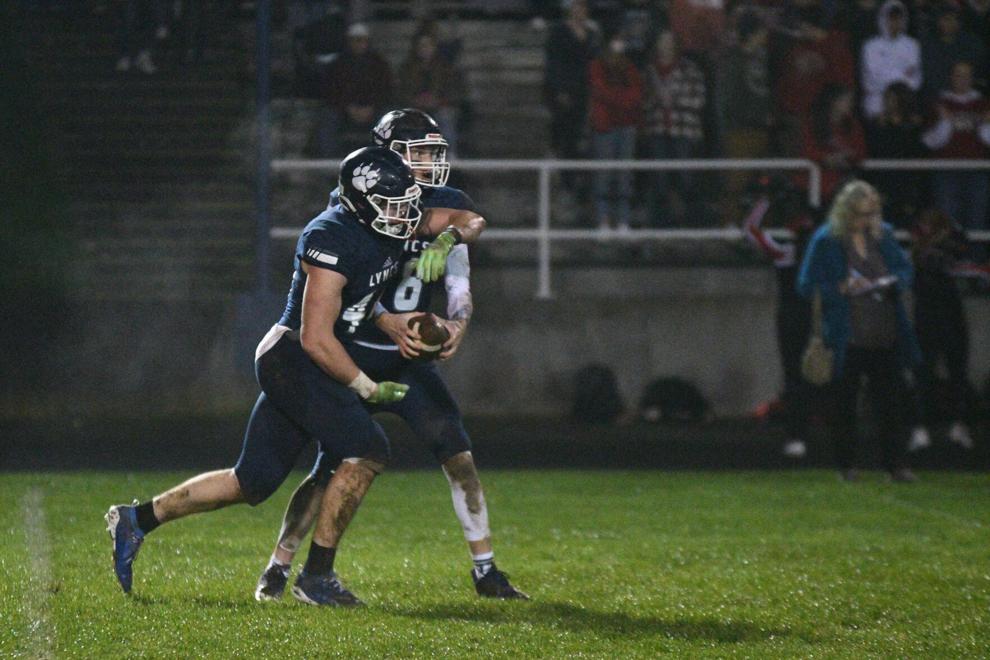 Mount Baker began the second with the ball. Mountaineers senior quarterback and linebacker Davin Beason took a shot to fellow senior wide receiver Wyatt Pettigrew on fourth-and-long, which was incomplete.
With seven minutes left in the half, the Lyncs prepared for another punt.
The Mountaineers were flagged for running into the kicker while also fumbling the return. LC declined the penalty after recovering the fumble, giving the Lyncs the ball on their own 46-yard line.
They still couldn't get any consistent offense rumbling. A few traded punts later, it was halftime.
LC's first drive of the second half stalled in three plays. Mount Baker would get a chance to turn things around early in the third.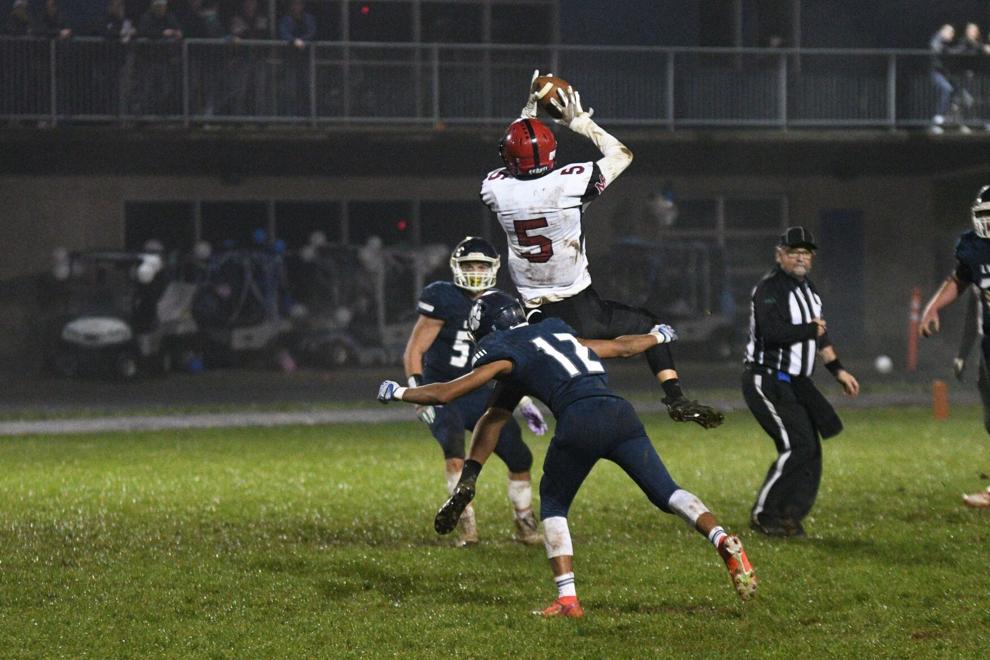 A pass interference call gave the Mountaineers 15 yards and a key first down. Lyncs senior defensive back Sam Penner wasn't having it. With nine and a half minutes in the quarter, Penner intercepted a Beason long bomb that planted LC at their own 30-yard line.
Mount Baker's defense continued to hold strong, stopping the Lyncs and forcing yet another punt from inside the Mountaineers' 50-yard line.
Senior punter Caleb VanDyken put up a beautiful kick that was downed inside Mount Baker's one-yard line. Due to the field position, the Mountaineers' kick that ensued was nearly blocked.
It was a high-arcing kick that provided the Lyncs quite favorable field position.
Eldridge broke off a 21-yard run for the game's inaugural score. The point-after attempt was blocked, making it 6-0 Lyncs with five minutes remaining in the third.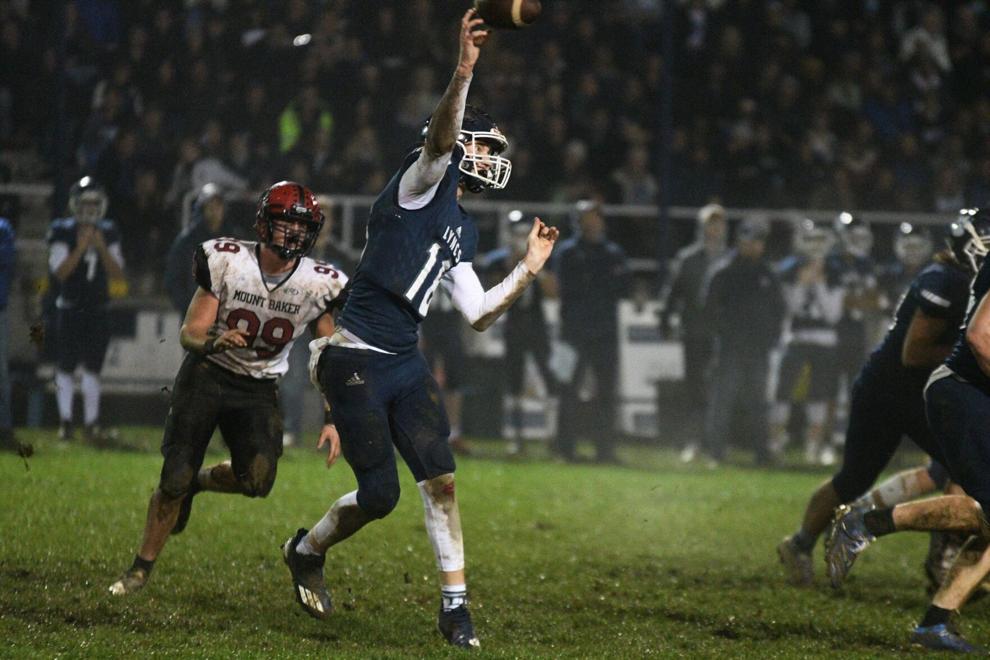 "You can kind of just tell in practice that he [Eldridge] is learning some of the nuances of what it takes to be a running back," Kaemingk said. "Then what I really like is, down the stretch, he just got stronger. There were a lot of times guys have got him three yards from the first down and he gets the first down."
That would also be the score at the end of the period.
Lyncs junior wide receiver Tyler Sipma took a fly sweep hand-off from senior quarterback Will Colwell two yards in for a score to get the fourth quarter going for LC. The Mountaineers denied their two-point attempt, and it was 12-0.
"Offensively, things are starting to click with Will [Colwell] and all of our receiving corps," Sipma said. "We're hitting a stride here where we're going to get started rolling."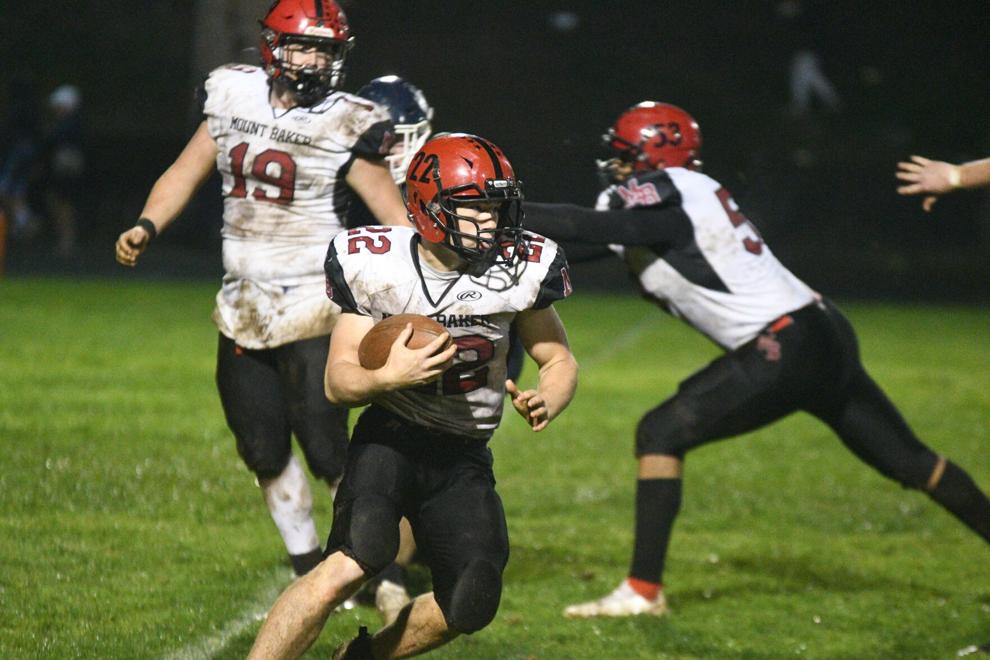 With just under four minutes to play, Mount Baker recovered an LC fumble on the Mountaineers' 25-yard line. There was still plenty of time for a comeback attempt.
That was until Sipma decided to do something about it.
He had a dropped interception attempt earlier in the game but made good on his next attempt. Sipma perfectly broke on the ball to make a game-sealing pick with about a minute to play.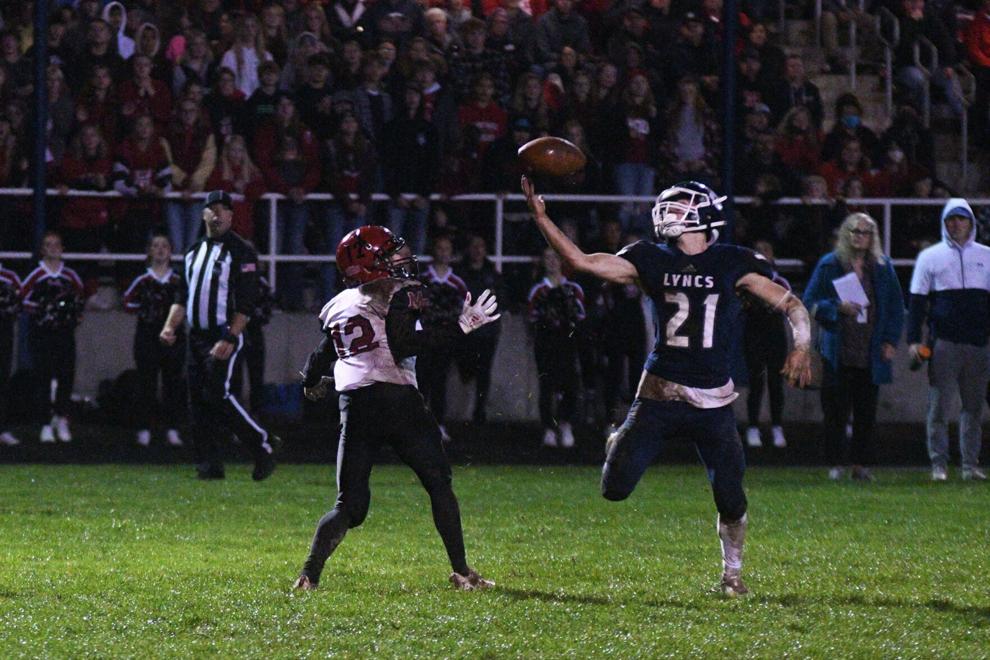 "I had to make up for my mistake," Sipma said. "I put that on me to do and it came through, so it was good to see."
After a long return, and a couple of quick LC runs, Colwell kneeled it out.
Kaemingk gave props to Mount Baker and their head coach Ron Lepper while acknowledging his team's own success in an off-and-on season.
"They're excited about it because that's a heck of a team that [Ron Lepper]'s got," Kaemingk said. "But we're really proud of them."
Lepper said his team's field positioning throughout the night wasn't doing them any favors, but they're not making any excuses.
"Give them [LC] some credit, we had some chances. We had some balls in our hands that we didn't catch, and we'll get better at that," Lepper said. "Playing a game like this is important against a good ball club like them. It's only going to make us better. We want to take care of business next week, so we get a chance to have some fun in November."
Mount Baker drops to 4-3 overall (2-1 NWC) following the loss, as they host Meridian (3-3 overall, 0-2 NWC) next Friday, Oct. 29 for a 7 p.m. kickoff.
The Lyncs move to 4-2 overall (2-0 NWC), taking control of the top spot in the 1A Northwest Conference. LC will host East Valley (1-4 overall) next Saturday, Oct. 30 at 1 p.m.