Team taps into both a success legacy and a sense of brotherhood 
LYNDEN ­— The biggest question confronting Lynden Christian boys basketball is how do they replace five seniors from a 26-1 team, four of whom were starters and are now hoisting jumpers in college?
That's the task Lyncs coach Roger DeBoer is facing heading into the 2019-20 season.
Gone are the school's all-time scoring leader Cole Bajema, a two-time 1A Player of the Year now playing for No. 4 nationally ranked Michigan; Cole Langstraat at Northwest University in Kirkland; and Cristian Colwell at Whitworth University in Spokane. Not to mention Luke Bos and Jake Libolt.
"I don't know if you ever really replace that," DeBoer said. "What you do is you have an expectation that the next man steps up. And we've had some kids that are really excited knowing that this year would be their opportunity.
"Our expectation is that they're going to step up and do great things as a brand-new team. They're not last year's team. They get to create their own identity. We're going to embrace that and see what happens."
The good news is the players DeBoer does have coming back have already shown glimpses of what to expect this coming season. The team had about as good of an offseason as one could expect.
The Lyncs won 95 percent of their games over the summer, 38 out of 40, and took four out of the five tournaments they competed in.
"Summer is still just summer," DeBoer said. "We will find out how the rubber actually meets the road when we go into play. But we're excited."
Leading the charge is three-year starter Andrew DeVries, a 3-point machine who broke the school's single-season 3-point record as a sophomore with 85 treys. He had 77 last season. He was the team's second-leading scorer last season with 12.3 points per game behind Bajema's 28.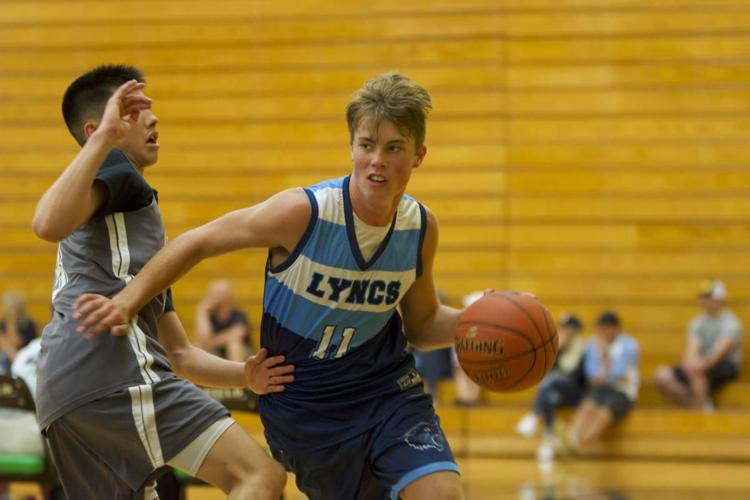 Joining him are senior wing Bryce Bouwman (6-foot-2), who started part-time last season, along with senior post Zach Sipma (6-foot-3) and shifty junior guard Jaden DeBoer (6-foot-1), both of whom saw significant minutes.
Also in the eight- to nine-man rotation is senior Brevin Zylstra, juniors Logan Dykstra, Cole Moorlag and Shale Whittern, along with sophomore Andrew Hommes, little brother of former star Daulton Hommes.
"This summer we all had to realize that we all had to step up in playing and the leadership roles those guys left us with," Zylstra said. 
After graduating three starters that were 6-foot-5 or taller, the Lyncs will shift to a more balanced, up-tempo offense focused on creating space for long-range shooting. Every one of DeBoer's top players can drain a 3, he said.
"You will see us be a little more wide-open than we've been in the past," DeBoer said. "I think you'll see us be very balanced, because we have a lot of kids who can shoot it."
This unit has already embraced the more balanced offense, with a focus on sharing the ball and making the extra pass.
"Our chemistry this summer was unbelievable," Jaden DeBoer said. "That's why we won as many games as we did. We're pretty tight.
The team is looking to carry on the basketball powerhouse tradition the Lyncs have been known for over the years. Boys teams have claimed six state titles in school history and the last two seasons brought a 52-2 record and one state championship.
But they've learned basketball is more than just winning, DeVries said. In fact, the rare losses in the last two seasons brought the team even closer together.
The previously unbeaten Lyncs were upset by Lakewood in the regular-season finale in 2018, which helped the team reset its focus en route to winning the title. The upset loss to King's in 2019's state quarterfinals brought lessons as well.
"The loss to King's, as heartbreaking as that was, and how much we could have turned against each other, mad because we came up short — there was none of that," DeVries said. "And that's what exemplifies Lynden Christian basketball."
There's two sides of LC's team, DeVries said, the state-contending basketball school and the brotherhood. It's helped create a camaraderie that, in turn, cultivates success for the program.
"This team likes to see each other succeed," DeVries said. "That's a big deal."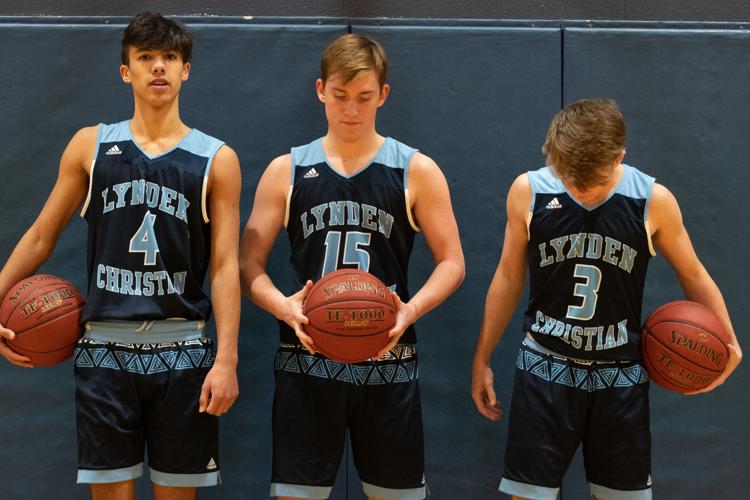 All of that is built, formed and shaped during van rides, nights in hotel rooms and at team dinners, Zylstra said. That's where the real memories are made, not with what they accomplish on the court but the lifelong friendships that are created during those moments.
There's always an expectation to be successful at LC, DeVries said, but there's also a privilege of not always having it be about winning.
"We're always going to be repping Lynden Christian, not the banners," DeVries said. "It's cool to see them up there, but at the end of the day it's the bigger picture and what we're playing toward and who we're playing with."
Coach DeBoer has already seen those bonds begin to intertwine.
"The new people to step in are embracing the fact that it's their turn," DeBoer said. "To be part of the legacy of Lynden Christian basketball. They're excited for the opportunity. I can assure you they're going to make the most of it."
And what do the players say to people who say they won't be as good as they were last year? That they can't replace three college-level athletes?
"Just watch," Jaden said.
"We do a lot of stuff outside of practice, before school, that no one knows," DeVries said. "[People] don't know what we're doing and they don't know how good we're going to be. This year is going to be something special."