King's makes a late comeback edging Lynden Christian for the state title
YAKIMA — It wasn't the ending the Lynden Christian boys wanted to their season, but for a year where everyone was counting the Lyncs out, the team put the rest of the state on notice at the SunDome. 
No. 6 Lynden Christian fell in overtime of the state championship game 70-67 to No. 14 King's to place second in the tournament. 
It was a back-and-forth battle from the start with the Lyncs and Knights trading runs and momentum until the final buzzer. 
The size advantage the Knights had showed early and they led 18-11 after the first quarter where King's found second and third chances on offensive possessions to build its early lead. 
Junior Jaden DeBoer sunk a pair of free throws midway through the second quarter, part of a 9-2 run by the Lyncs, to tie the game at 20-20. 
King's took a 33-29 lead into halftime, but Lynden Christian would come out firing to start the second half. 
The Lyncs went on a 9-0 run to take a 38-33 lead with junior Logan Dykstra getting involved in the paint for Lynden Christian. 
LC coach Roger DeBoer said the Lyncs were able to battle because of how well they play with each other. 
"Sometimes when you have great chemistry and a great love for each other, it overcomes some talent things," Roger said. "That's what you saw tonight. You saw us overcome maybe a little bit of a talent gap because of the guys' relationship with each other."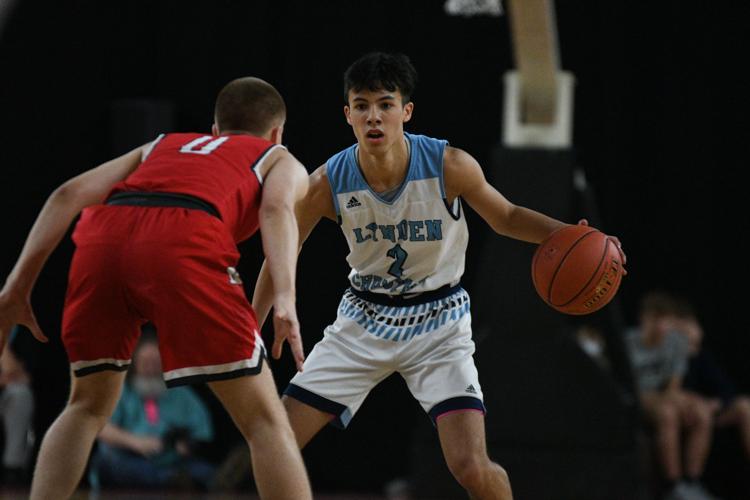 Freshman Tyler Sipma hit a floater right before the buzzer to put Lynden Christian ahead 46-43 going into the last eight minutes of regulation. 
The Lyncs stretched their lead to 57-48 with 1:35 left in regulation. It was the largest lead of the game for Lynden Christian, but King's rallied in the final 90 seconds and forced costly turnovers late in the game. 
"We didn't take care of the ball very well down the stretch and that's a tough one," Roger said. "We have to show more poise."
Jaden hit another pair of free throws to give the Lyncs a 59-56 lead with 13.9 seconds left in the fourth quarter, but Jordan Hansen drilled the game-tying 3-pointer on the other end for King's with six seconds left on the clock and the Lyncs weren't able to get off a final shot. 
Hansen also made four free throws in the final 30 seconds of overtime to give King's a 70-67 lead. Jaden attempted a tying 3-pointer to send the game into another overtime period, but it bounced off the rim, ending Lynden Christian's season in the state championship.
"We're super proud of the effort they made. We got so close," Roger said. "This is one of many memories, but these kids were resilient and they were tough. They did a fantastic job tonight and we're incredibly proud of them."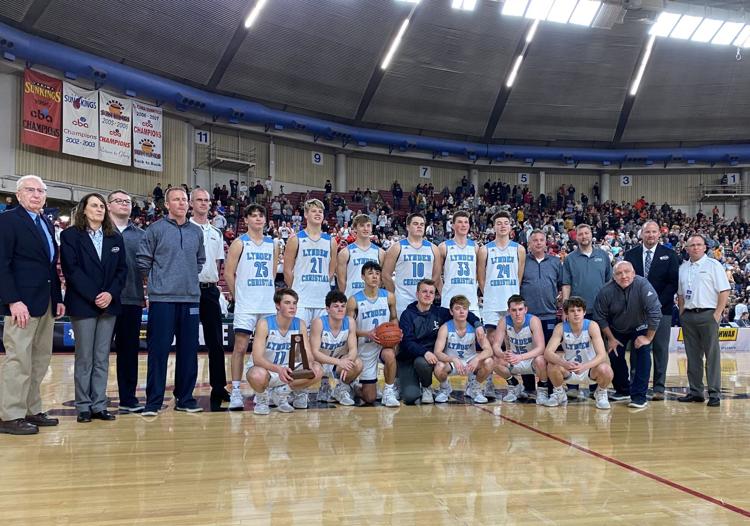 The Lyncs finish their season with a 22-6 record. The seniors for Lynden Christian finish their careers tying the record for most wins over a four-year span with 96, but Roger said there's more to them than that. 
"What a special group of kids," he said. "We all know in our program it's just not about wins and losses. That's a cool accomplishment, but that's not what they're going to hang their hat on. They're going to hang their hat on being amazing young men and being great teammates."
Jaden scored a game-high 28 points and was named to the all-tournament first team.
"He had a really good tournament and we're really proud of him," Roger said of his son Jaden. "Regardless of who it is we're proud of all of our kids. Jaden was really clutch. We tip our hat to him. He's a clutch player. He wanted the ball and he did some really good things."
Senior Andrew DeVries grabbed all-tournament second team honors. 
Roger said trophies come and go, but what stood out to him about the season was the relationships the players on his team formed. 
"It's going to be a hard locker room. We understand that, but at the same time it's going to be one that's full of love and a lot of pride for how well these guys progressed and what they did as a team," he said. "We love these kids."