LYNDEN — The opportunities were there, but the execution wasn't for the Lynden Christian girls soccer team Saturday, Sept. 11, against Seattle Academy in a 2-0 loss.
The net evaded the Lyncs all afternoon despite plenty of chances to get on the scoreboard. 
Outshooting the Cardinals 8-2 at halftime, Lynden Christian still trailed 1-0.
Seattle Academy added another goal in the second half while the Lyncs still struggled to capitalize on the Cardinals' half of the field. 
Lynden Christian coach Brent DeRuyter said that's just the nature of the game sometimes. 
"I think our eyes get so big on the prize we forget to watch and do the little things like watch contact with our foot," DeRuyter said. "We were just off that little centimeter and they weren't."
Even with the loss, DeRuyter said there were good things to take from it, especially when comparing it to the first game of the season, a 0-0 draw with Squalicum.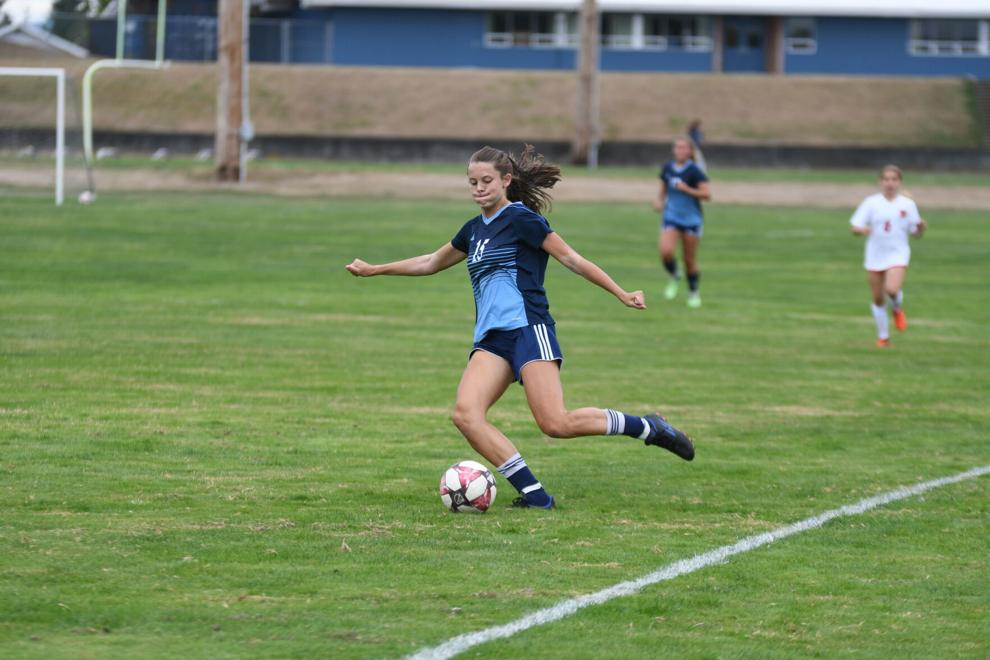 "I thought we were comfortable in both games, but we seemed more settled (against Seattle Academy)," he said. "We moved the ball really well. I think we switched the point of attack very well. We weren't dominant on one side of the field."
Through two games this season, the Lyncs are still looking for their first win and first goal this fall. Time is on their side, though. 
With a full, long season ahead, Lynden Christian is hoping to be better by the end of October. 
"We were better in some things than we were against Squalicum, but it's a grind," DeRuyter said. "The goal is to push game two behind you and by game 17, when it matters in the postseason, you're playing your best. "
The Lyncs are set to play at home Monday, Sept. 13, against Bellingham.