Johnson pitches four solid innings, entire lineup contributes in win over Nooksack
LYNDEN — It wasn't the cleanest inning of the game, but the one Lynden Christian baseball players and fans will remember most from the Lyncs' 13-5 win Thursday against Nooksack Valley was the top of the fifth inning when senior Preston Mark came in to pitch. 
Mark, listed on Lynden Christian's roster as a catcher and only a catcher, got his first action pitching in a high school game. 
His batterymate? Senior Cole Moorlag, who said he hadn't caught during a game since fourth grade. 
"It was a little rusty you could say," Moorlag said. 
Mark's final pitching line was one inning pitched, one run on two hits, two walks, a hit batter and two strikeouts. 
"I'd say it could have gone better on the mound, but I had a great time out there," Mark said. "To be given that opportunity on senior night is pretty special."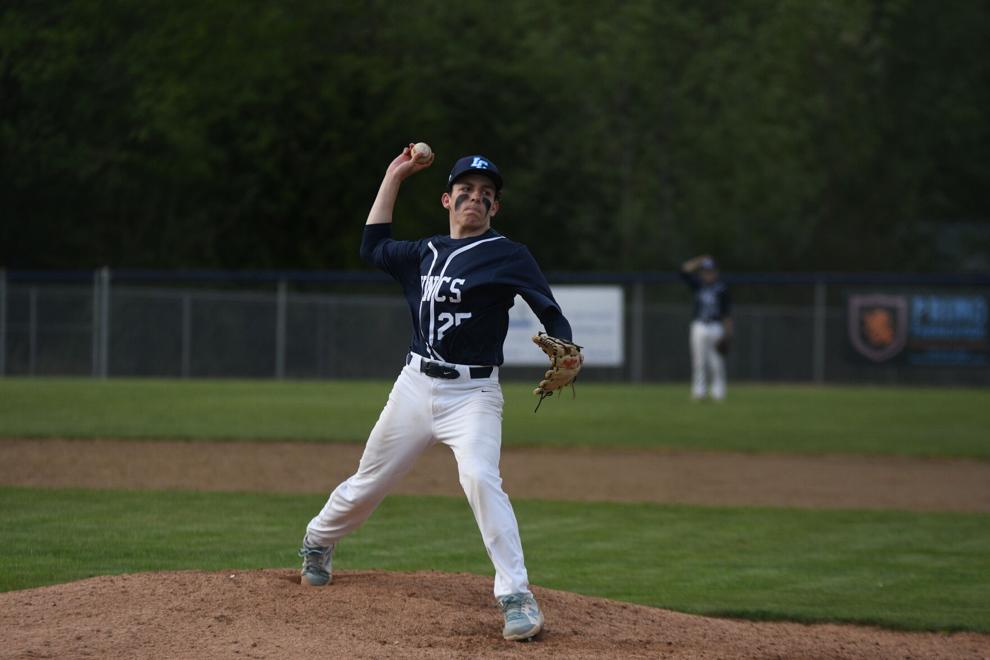 The win over Nooksack Valley was Lynden Christian's fifth straight and improved the Lyncs' record to 9-2. The Pioneers dropped to 0-11.
Before Mark came in to pitch, senior Luke Johnson got the start on the mound for Lynden Christian.
After surrendering an unearned run in the first inning, Johnson shut down the Pioneers through the fourth.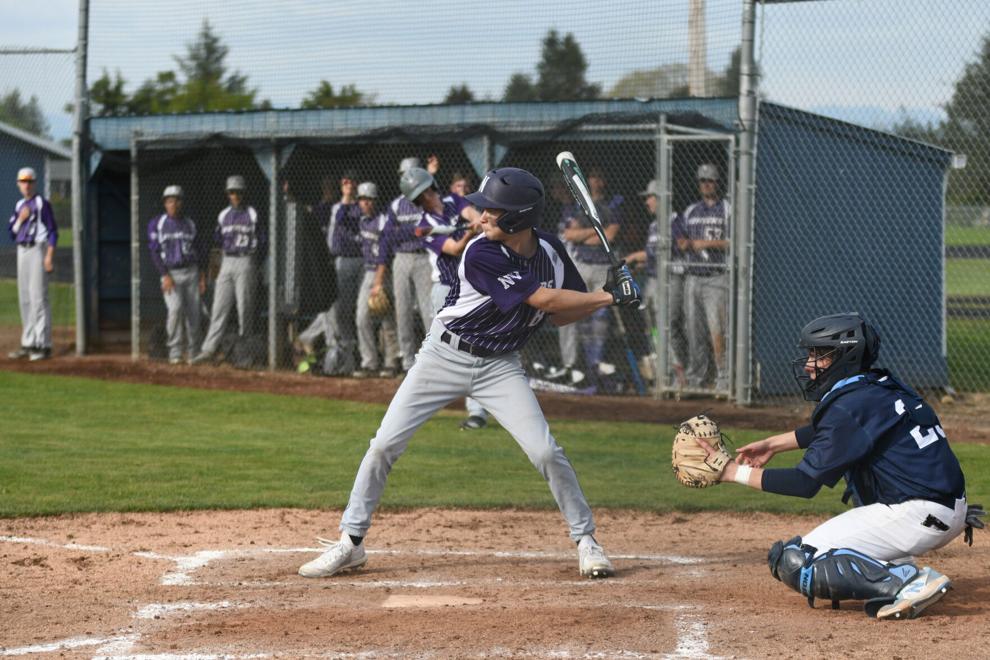 "Luke sometimes takes a little bit to get going and dial it in," Lyncs head coach Dan Vander Kooi said. "He struggled with control a little bit in the beginning, but he got settled in."
Lynden Christian tied the game up in the second inning on an RBI single from Moorlag, which scored senior Logan Dykstra. 
The Lyncs plated four more runs in the inning with sophomore Lane Dykstra hitting an RBI triple that scored two, an RBI single from senior Shale Whittern and a passed ball that allowed Whittern to steal home.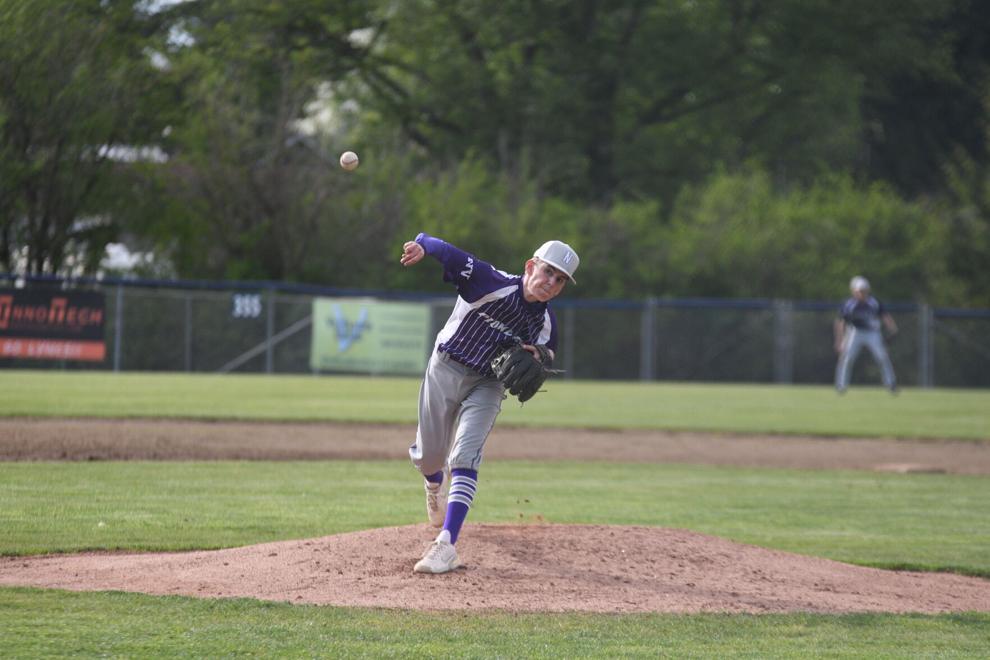 Vander Kooi said they didn't have the best approaches at the plate the first time through the lineup.
"We were jammed a little bit, but after that they adjusted, kept their hands inside and hit the ball hard," Vander Kooi said. "One of the things I loved the most was that we were aggressive on the bases. That's Lyncs baseball and something we practice a ton."
Another RBI single from Moorlag and one from Whittern in the third inning made it 8-1 after a run scored on a passed ball during Moorlag's trip to the plate. 
The Lyncs continued to add to their lead in the fourth with a two-run home run by Logan Dykstra and sacrifice fly from Moorlag. 
Moorlag finished the game 2-for-3 at the plate with three RBIs. Lane Dykstra contributed two hits including an RBI triple that drove in two runs. Whittern also racked up two hits and three RBIs.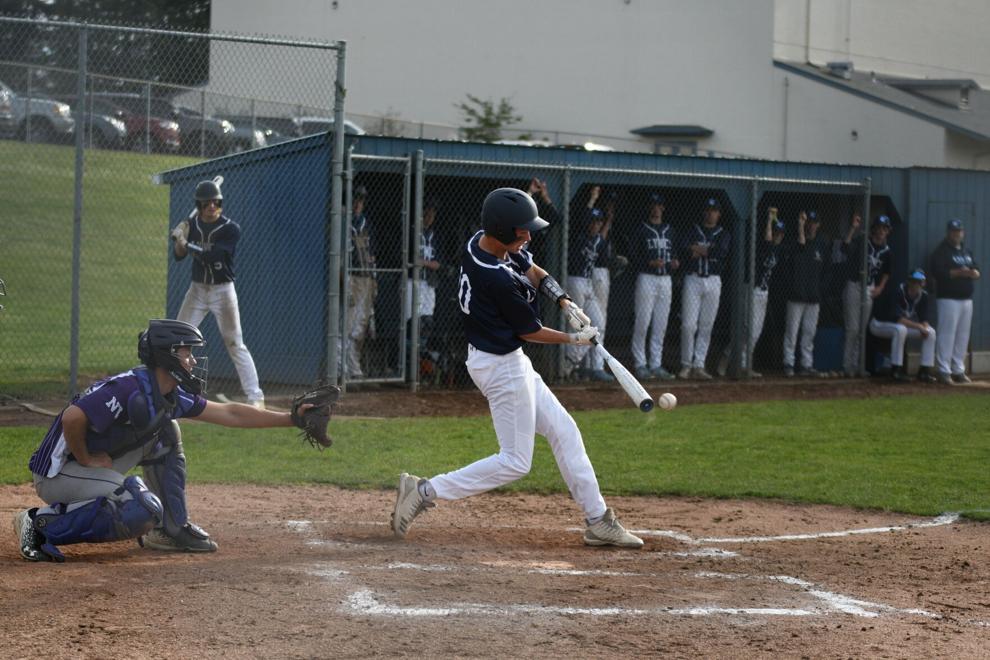 "We have guys that are clutch and it's coming from everybody," Vander Kooi said. "It's coming from everywhere. It's great seeing your leadership. These guys love each other and operate like a family. We try to work hard and have fun."
Mark and Moorlag said the group of seven seniors on this year's team wanted to put strong leadership at the forefront. 
"Our goal, us seven seniors, was to be uplifting and not get down on anyone," Moorlag said. "I think that's what we'll be remembered for which is exactly what we want."
Vander Kooi said the seniors he has this year helped change Lynden Christian baseball for the better. 
"For a long time there was a gap where we didn't win a lot of games, so they really changed the culture of getting more wins and being competitive," he said. "It starts with them and the way they treat each other and treat the underclassmen. It's servant leadership and there's no ego with it."
With only three games left in the season, the Lyncs are looking to go 3-0 and give everything they have left.
Mark said the team is not only grateful they have three more opportunities to wear the blue and white, but that they've had the chance to wear the uniform at all this year. 
"You can look at it one of two ways being we only get 14 games or we do get 14 games," he said. "We looked at it like we do get 14 games, let's make these 14 games everything and give it all out there and be grateful for the opportunity and take what we have."
The Lyncs will close out their season next week with games against Mount Baker, Oak Harbor and Burlington-Edison.