Bosman, Mellema combine for five kills in final set
LYNDEN — Lynden Christian volleyball coach Kimberly Grycel had cause for concern when the Lyncs found themselves down 5-1 in the fifth and final set against Lynden on Tuesday night at The Jake.
What had once been a 2-1 set lead for the Lyncs had led to this — one final frame with crosstown bragging rights on the line.
Inexperience and youth had showed from the defending 1A state champions, who return just two players with substantial varsity minutes from that title run. LC had folded in tight games against larger schools earlier in the season; a 3-0 loss to Ferndale and 3-1 defeat by Burlington.
The Lions were on a 7-1 run, dating back to an intensity-fueled 27-25 win in set four. Lynden had stolen the momentum by pursuing every ball with a vengeance and the Lions were now looking for the knockout punch here in the fifth.
So a 5-1 hole in the final set prompted Grycel to call a timeout.
She could see trouble brewing and implored the Lyncs to battle for every point.
"I was like, 'They want it more than you guys. Get out there and show me that you want it,'" Grycel said.
It woke Lynden Christian up.
"Once she called a timeout we were like, 'We need to grip in and not give up. We've got what it takes and we have to be confident,'" senior middle blocker Brooklyn Bosman said.
The Lyncs climbed back in it with hustle plays to take the fifth set 15-12 and upset the previously-undefeated Lions (25-23, 24-26, 25-19, 25-27, 15-12) in front of a frenzied crowd at Jake Maberry Gymnasium.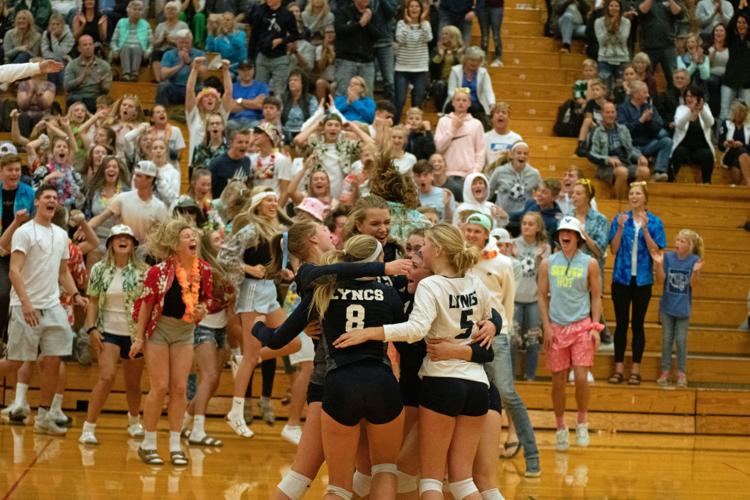 "Coming here tonight, to have tight games in front of a crazy crosstown rival, for them to come out with a win is a credit to them and the things we've been working on," Grycel said. "I'm super proud of the girls."
All five of Lynden Christian's (3-2, 3-1 NWC) matches this year have been against larger classification schools, but this contest against Lynden (4-1, 3-1 NWC) gave the Lyncs their signature win of the season.
"It's amazing," Lynden Christian senior Liv Mellema said. "We've worked so hard all season. I think we finally clicked tonight and showed everybody what we can actually do and how we can actually play."
Grycel had correctly predicted the Lions would focus on Lyncs' junior Liv King, a thunderous outside hitter. So she laid out a game plan to utilize 6-foot-3 opposite hitter Emma VandeVoort, who was still finding her stride in her first season getting major varsity minutes.
The problem was getting her the ball, something the Lyncs struggled with against Burlington.
"I told the girls, 'We've got to stay consistent with our game plan. You might now get a kill right away, but in the end it's going to open some things up,'" Grycel said.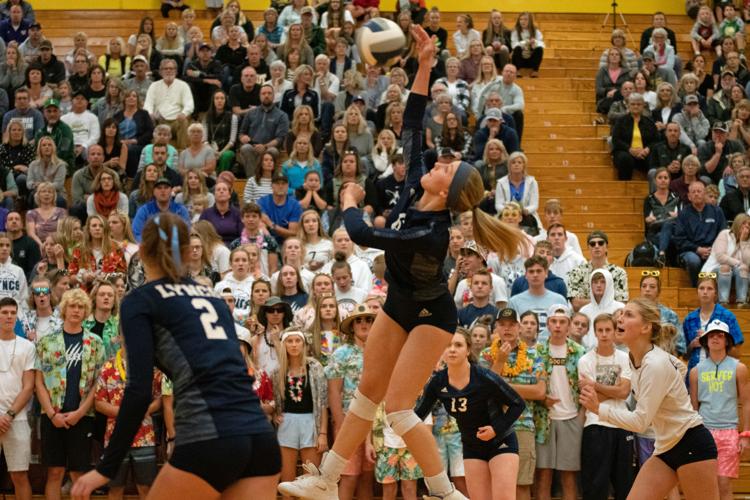 VandeVoort finished with a career-high 11 kills and, along with King, drew enough attention to the outside that it opened up the middle for Mellema and Bosman. It really came to fruition in the final set, when the pair started pounding balls from the middle to power the comeback.
Bosman had three kills and Mellema two in the final set alone.
"Grycel's scouting was so good this game," Mellema said. "I give all the credit to Grycel on that one."
King finished with a game-high 20 kills, while junior setter Paige TeVelde had a team-high 37 assists for the Lyncs. Kenadi Fay had a game-high 22 digs. Bosman (6) and Mellema (4) combined for 10 kills on the night from the middle.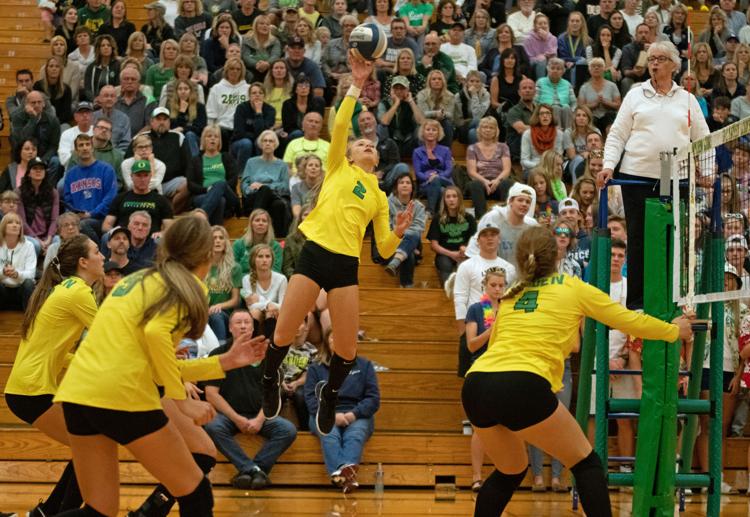 Lynden was led by senior Savonne Sterk's 19 kills and junior Anna VanderYacht's 16. Robin Scarlett finished with a game-high 50 assists to go with 19 digs. Kennedy House had a game-high 25 digs, while Emily House tallied a career-high 10 kills. Faith Baar added 11 kills.
Grycel said the Lyncs were fortunate to come out of the gym with a win against Lynden, the 2A state runners-up.
"[Lynden] is so, so talented and so amazing," Grycel said. "It was such a back-and-forth [game]."
It was an identity-building victory for LC, Mellema said, something the Lyncs needed at this point in the season.
"We finally found who we are as a team," Mellema said. "No matter the outcome I think we would have been happy with how we played. I think it will benefit us for the rest of the season."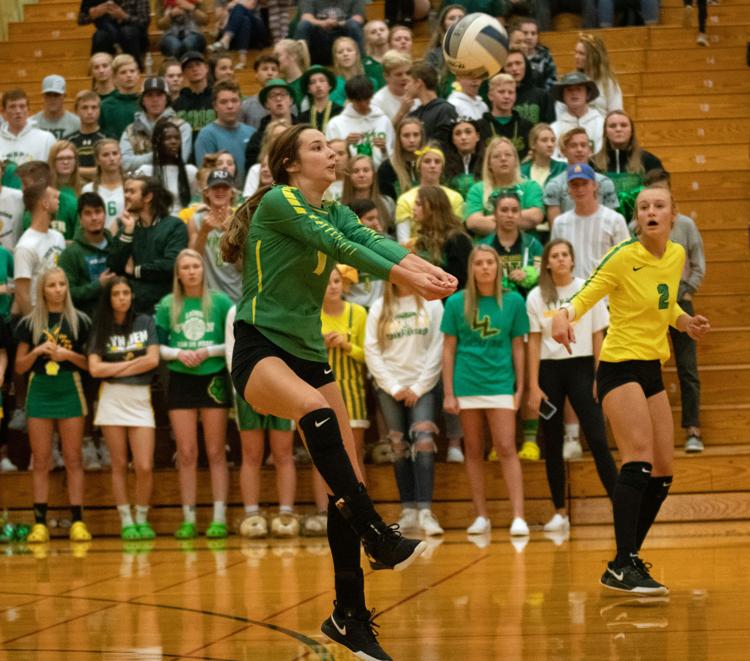 Lynden Christian gets no let up as they face another undefeated powerhouse in Ferndale (4-0, 3-0 NWC), the 3A fourth-place finishers at state in 2018. The Lyncs host the Golden Eagles at 7 p.m. on Thursday.
Lynden next heads to Meridian (4-1, 2-1 NWC) at 7 p.m. on Thursday to take on another talented 1A team in Laurel.