LC goes 0-2, Baker 1-2 as both offenses go stagnant
RICHLAND – The offense Lynden Christian softball relied on throughout districts was absent at the 1A state playoffs on Friday at Columbia Playfields.
Lynden Christian, the No. 4 offense in the Northwest Conference with 9.5 runs per game, exploded for an average of 15 runs per game at districts a week ago. The Lyncs could only manage a total of two runs in back-to-back losses at state.
Lynden Christian (12-13) fell 5-0 to Forks in the state opener, a team that ended up finishing fourth, then lost 9-2 to Lakeside in a loser-out game in the consolation bracket.
It was uncharacteristic of the Lyncs as of late, a team that had just captured its third consecutive district title and were riding a four-game win streak into state.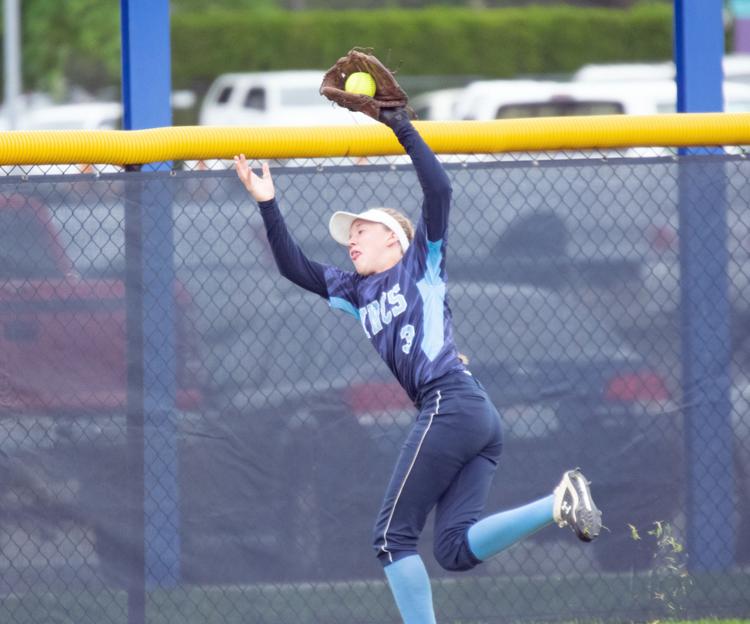 "We struggled hitting and that's been a big struggle this whole season," senior pitcher Anny Jansma said. "We came out in districts hitting well and we couldn't get the bats going here."
Jansma was on point for most of the matchup against Forks, holding the Trojans to a scoreless tie through four innings. Senior Shanoah Whittern reached second base on a Forks' overthrow to first, then stole third base with two outs to give the Lyncs a chance to score. But a strikeout ended the inning to strand Whittern on third.
Forks got a runner on second after a hit and a fielder's choice, then cracked an RBI double to break the tie in the top of the fifth. Forks sophomore Chloe Leverington then sent a pitch over the centerfield wall for a 2-run homer to make it 3-0.
"Once they got that first run it was really hard for us to come out and be like, 'Yeah, let's go hit,'" Jansma said. "We needed to come back and start hitting the ball. No one really stood out and hit the ball well."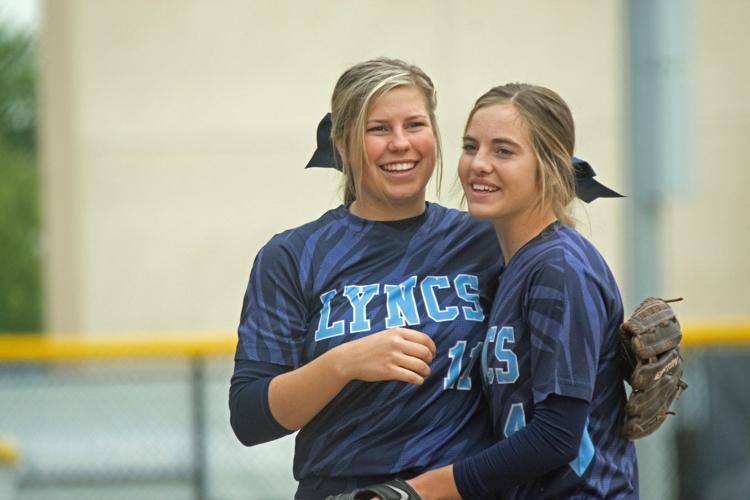 The Lyncs threatened to score again after Maggie Vander Griend started off the bottom of the sixth with a single, followed by Jansma's double that put runners on first and third. But another quick out ended the inning and the Lyncs' chances as Forks tacked on two more runs for the win.
Whittern led the Lyncs offensively, going 2 for 4, while Vander Griend was 1 for 3 and Jansma 1 for 2 with a double.
Jansma used her drop ball and changeup to hit her locations and keep Forks hitters at bay. Other than about three pitches, she was locked in and gave the Lyncs a chance to win. The bats just fell silent.
"It was really important to hit my spots and that's what I did well," Jansma said. "And the team fielded well behind me. It's pretty easy to start losing your focus, but you just have to be mentally strong and get the next one."
Lynden Christian coach Brooke Heysteck credited Jansma for sticking in there and staying focused after Forks plated three runs in the fifth.
"She threw great for the first game," Heysteck said. "I'm really proud of her. She did awesome in there. We just, unfortunately, couldn't get anybody home today. We couldn't really get our bunts down either."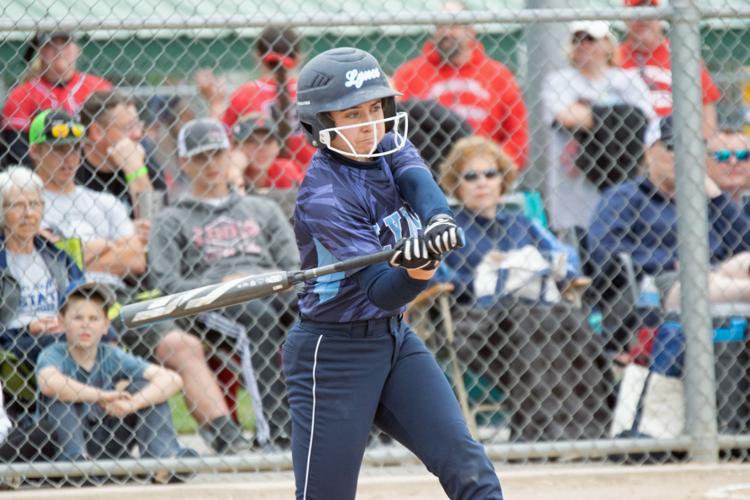 Lynden Christian was eliminated a couple hours later in a 9-2 loss to Lakeside in the consolation bracket; the same team that beat them in the state opener two years ago.
The Lyncs put the bat on ball against Lakeside, tallying seven hits but couldn't string them together when they needed it. Freshman Megan Smit went 1 for 3 with one RBI. Jansma, Brooklyn Bosman also went 1 for 3, while Anna Engels with 2 for 3 with a single and double.
The Lyncs didn't get that one spark they needed to regain momentum, however, Heysteck said.
"We just needed a little something to get us going and, unfortunately, that didn't happen today," Heysteck said.
Three Lynden Christian seniors played their final games for the Lyncs: Abby Jansma, Anny Jansma and Shanoah Whittern. The three were part of a successful run for the Lyncs as they advanced to the state tournament all four years of their high school careers.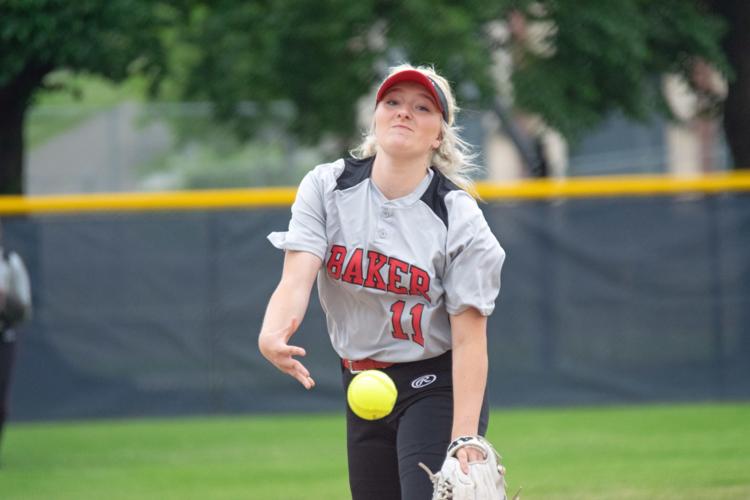 The Mountaineers won their state opener on Friday in Richland, then lost in the quarterfinals and their first game in the consolation bracket to end their season.
Mount Baker (18-9) started out hot with a 9-2 victory over Royal on Friday afternoon in the opener. They fell behind 1-0 in the top of the second inning, then fired back in the bottom of the second to retake the lead for good.
Grace Davis reached second base on an overthrow, which set up Tyler Miles' RBI-double off the centerfield wall to tie the game up at 1-1. Mackenzie Ross singled to put runners on first and third, followed by Kaitlyn Rosenberg's RBI single that scored Miles to give the Mountaineers a lead they wouldn't relinquish.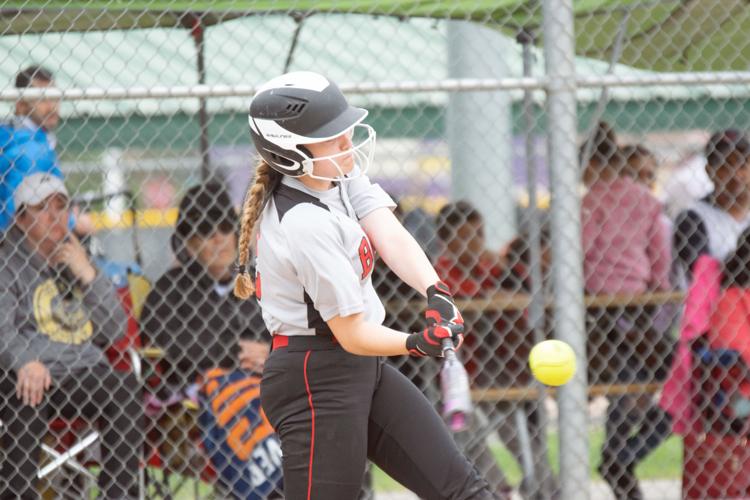 Baker tacked on another run in the fourth inning, two more in the sixth and four runs in the seventh inning for good measure.
That set up a quarterfinal showdown with Castle Rock, ending in an 8-2 defeat for Baker. Then the Mountaineers fell 12-2 to third-place finisher Warden in the consolation bracket. Baker was eliminated by Warden last year on day two of the state playoffs.
Mount Baker loses three seniors: Hannah Pelan, Anya Zender and Grace Davis, who helped the Mounties to two-straight appearances at state.