Lyncs have worst hitting, serve-receive percentages of the year
LYNDEN — It wasn't the same team.
The Lynden Christian volleyball team that was swept (26-24, 25-23, 25-11) by Sehome on Thursday night wasn't the same squad fans had seen all year.
The Lyncs (7-3, 7-2 NWC), who had big-time wins over Class 2A runners-up Lynden and Class 3A fourth-place team Ferndale, saw their six-game win streak come to a halt against the Mariners (8-3, 7-2 NWC).
It wasn't a monumental upset by any means, as Sehome pushed its own win streak to six games with the victory, but LC looked out of sorts all night, including from the get-go.
"We got flustered in the first game,' senior middle hitter Liv Mellema said. "Instead of focusing on fighting back and knowing we can do better, we got down on ourselves."
The Lyncs found themselves down by seven early, until Lyncs' junior Paige TeVelde served seven straight to get LC back in it. But Sehome kept digging difficult hits on defense, then served tough and got the Lyncs out of system on the other end.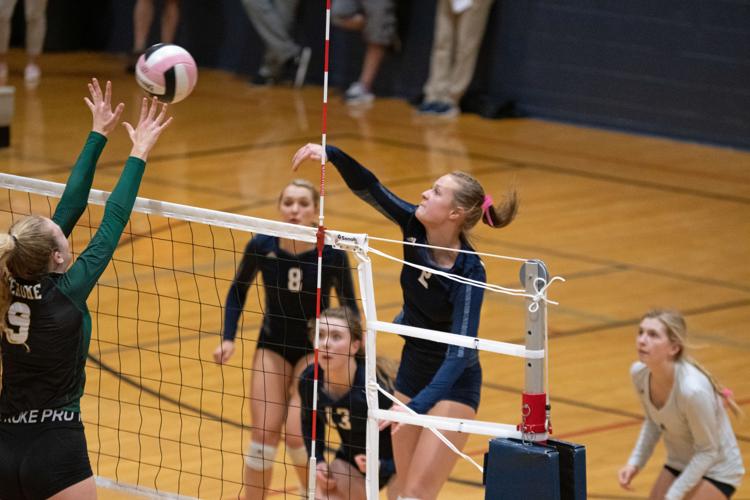 It was the worst hitting and serve-receive percentages of the season for the Lyncs, and when those two areas reach season-lows in the same match, it usually spells defeat.
"Sehome came out and played really well, so I'm not going to take anything away from them," LC coach Kim Grycel said. "They played great and they were prepared."
The Lyncs' woes in serve-receive made it so they couldn't get the ball to their hitters, and in turn struggled to keep up with Sehome's hitting.
Even in the midst of its worst game, LC hung with the Mariners for the first two matches, even taking a 24-23 lead in the first set before faltering. The Lyncs nearly pulled off a win in the second set, as well, fighting back to pull within two points late.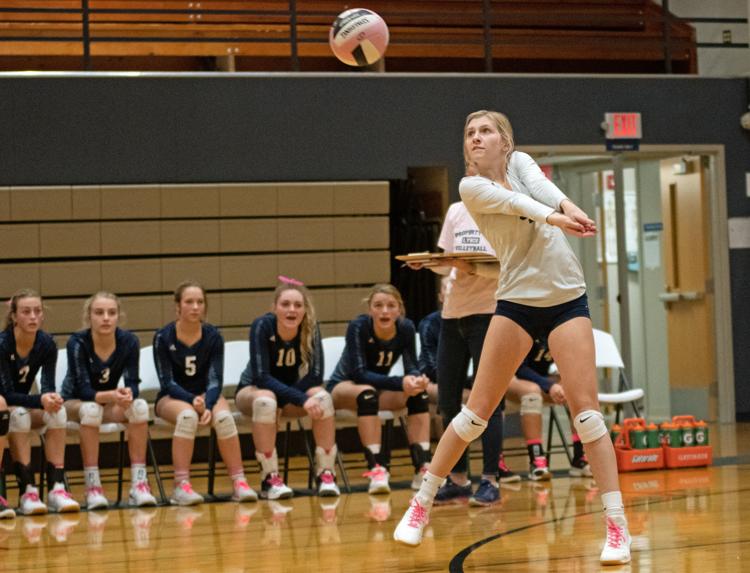 The foundation of the Lyncs' signature wins earlier this season was Grycel's game-planning. A gritty tactician, Grycel is adept at finding opposing teams' weaknesses and exposing them. The team wasn't able to capitalize on Sehome's weaknesses Thursday night, Mellema said.
"We didn't execute Grycel's scouting report as much as we could have," Mellema said. "She works super hard on those. We could have done a lot better doing what she said."
The positive take home lesson for the loss is even on a down night the Lyncs were still able to hang with a formidable Sehome squad, Grycel said.
"We battled," Grycel said. "I was trying to get them to focus on the fact that we're right there and we're not playing our best. But they didn't have quite the fight I wanted them to have in set three."
As the Lyncs ramp up for postseason in a couple weeks, they learned a crucial lesson now rather than during a deep postseason run.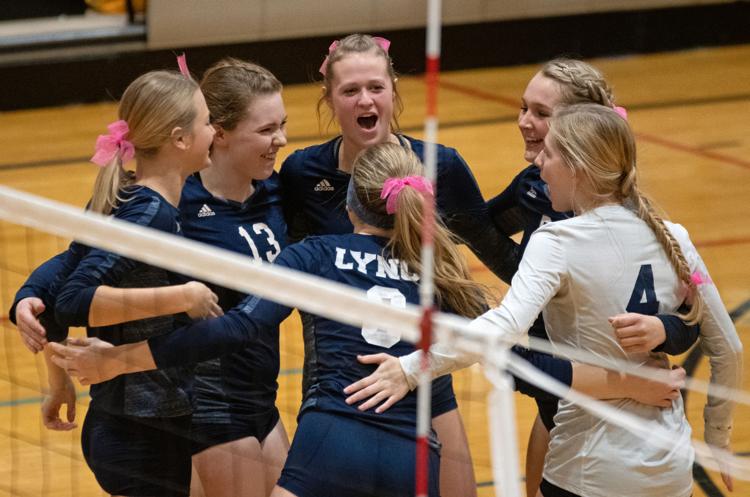 "Everything is fixable," Grycel said. "The girls need to focus on, 'Hey, we can play better than that. We have played better than that. We still know how to play volleyball.'
"But if you underestimate anybody and don't come out focused on passing and serve-receive, you get beat. That's a great lesson we learned from Sehome tonight."
Junior outside hitter Liv King had a team-high 12 kills and 17 digs against Sehome. Mellema registered five kills, four blocks and zero errors. TeVelde served seven straight in the first set, including three aces.
The Lyncs next travel to Mount Baker (2-8, 2-7 NWC) on Tuesday, Oct. 22 for a 7 p.m. match. The Mountaineers won their second game of the year on Thursday with a sweep of Lakewood, nine days after capturing their first victory since 2014.