WHATCOM — Lynden baseball captured a regular-season Northwest Conference title. The team is noted as one of the top teams in the state — currently ranked No. 5 in class 2A by washingtonbaseballpoll.com.
In many ways, it's been a magical year for the Lions. However, the real season begins on Saturday as Lynden (17-2, 12-1 NWC) begins district tournament play.
"To win the Northwest Conference is not an easy thing to do," Lynden head coach Cory White said. "Teams from our conference usually advance out of districts."
The Lions will face the winner of Tuesday's Bellingham/Sehome game after clinching the No. 2 seed in the tournament and earning a first-round bye. The top three teams in the tourney advance to state.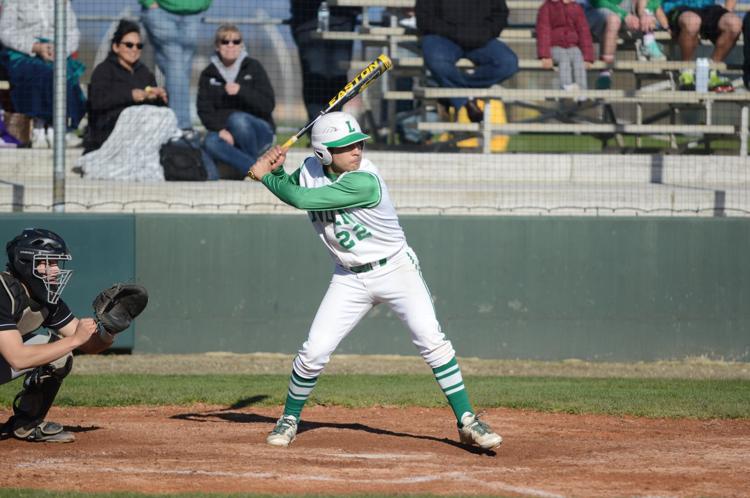 Lynden has been led on offense this season by senior first baseman/pitcher Jared House, who owns a .393 batting average and drove in 13 runs and scored 13 more during the regular season. Junior third baseman Jordan Holmstrom has driven in 11 runs and hits for a .269 average.
On the mound, the Lions were sensational all season thanks to the likes of junior Trevin Hope and sophomore James Marsh. Hope has 57 strikeouts and an earned run average of 0.154 entering the postseason. Marsh struck out 37 batters with an ERA of 0.724 in eight games on the hill. As a team, the Lions gave up just 28 runs in the regular campaign.
The district semifinals take place on Tuesday, May 9 and the championship is May 13. All games will be played either at Volunteer Park or Daniels Field in Anacortes.
A loss in any round of the district tourney, except the first round, will send teams to the consolation bracket, where third place becomes the grand prize.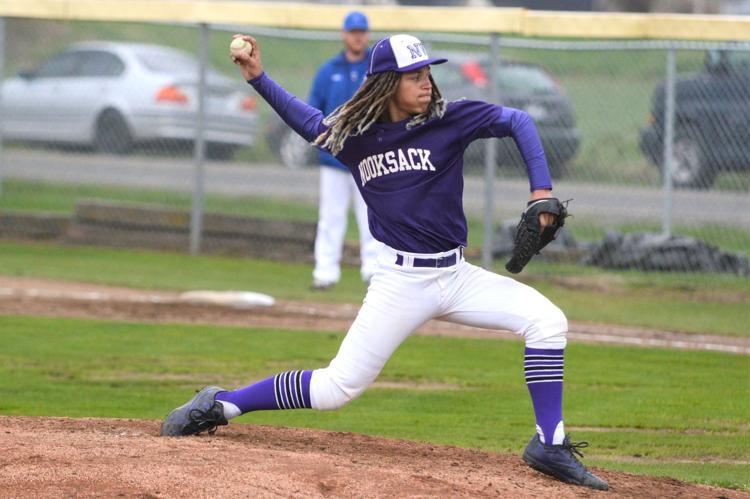 Meridian earned the top spot among the NWC 1A schools while Lynden Christian finished second and Nooksack Valley took third. Those three teams will start bi-district action on Saturday at Joe Martin Field and Sehome High School, as the first two rounds of the tournament will take place. The top three teams from the tourney move on to state.
Nooksack Valley (6-14, 5-8 NWC) takes on Cedar Park Christian (Bothell) at Joe Martin at 10 a.m. LC (11-9, 5-8 NWC) gets either Bush or University Prep at the same time at Sehome. The Trojans (10-10, 6-7 NWC) play Sultan at 12:30 p.m. at Joe Martin.
All first-round games are not loser-out contests, as the tournament is played in a double-elimination format.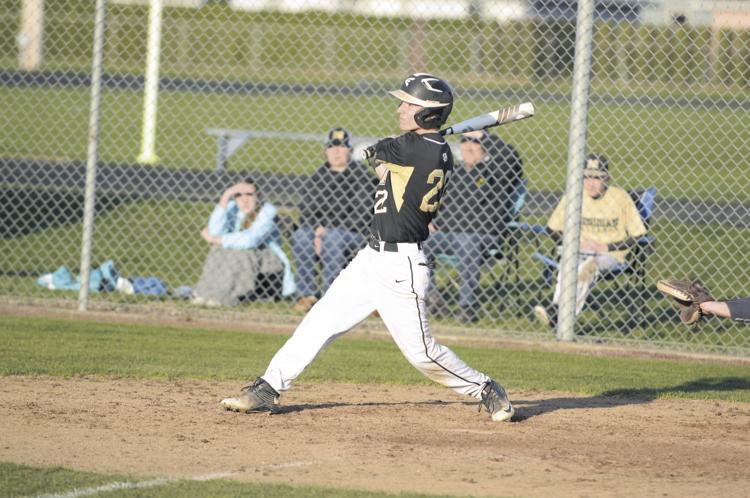 For the Trojans, hitters in juniors Henry Skaggs (.385 average), Baker Otter (.330), Cole Weidkamp (.310) and Lukas Hemenway (.305) paced a Trojans offense that scored about six runs per game.
"We shoot to earn that one seed every season," Meridian head coach Steve Slesk said. "We still have to play everybody, but it gives you a little bit better of a chance to reach state. We're swinging the bats as good as we've been all year. I like our chances."
Lynden Christian was led by the likes of pitchers in sophomore Payton Robertson, who pitched to the tune of a 2.56 earned run average over 41 innings. Robertson also had 48 strikeouts on the season.
Senior Tyson Cline was the most productive hitter for the Lyncs, batting for a .404 average with 20 RBIs and 17 runs scored. Senior Ty Van Dyken had 15 RBIs in the regular season while Robertson hit for a .326 average and 14 runs batted in.
"This is the first winning season our program's had since 2003, so we're pretty excited about that," LC head coach Daniel Vander Kooi said. "We're hoping we can take the next step and try to get into regionals."
After the first set of four games, the first round of consolation games take place at Sehome and the semifinals at Joe Martin on Saturday afternoon.
The winners of the semifinal contests will move on to the championship game on May 13 and automatically qualify for state.
Consolation winners will advance to another consolation round against the semifinal losers on May 13, where they will play for a chance to reach the third-place game — which is also on May 13.