Lynden moves to 4-0 in Northwest Conference games with 23-7 win 
BELLINGHAM – The Lions made the short trip to Bellingham well worth their while, taking down the Sehome Mariners.
Lynden once again solidified their spot at the top of the 2A Northwest Conference standings with a 23-7 victory under the bright lights of Civic Stadium.
Following the win, the Lions move to 6-1 overall and 4-0 in NWC matchups. It's their fifth straight victory and the team is firing on all cylinders heading into the latter stretch of the 2021 season.
"We have some really strong leadership on this team," said Lynden head coach Blake VanDalen. "When things don't always go our way — tonight was not an easy win — those guys kind of help stabilize us and keep the ship moving forward."
Lynden's junior backfield duo of quarterback Kaedan Hermanutz and running back Lane Heeringa continue to impress.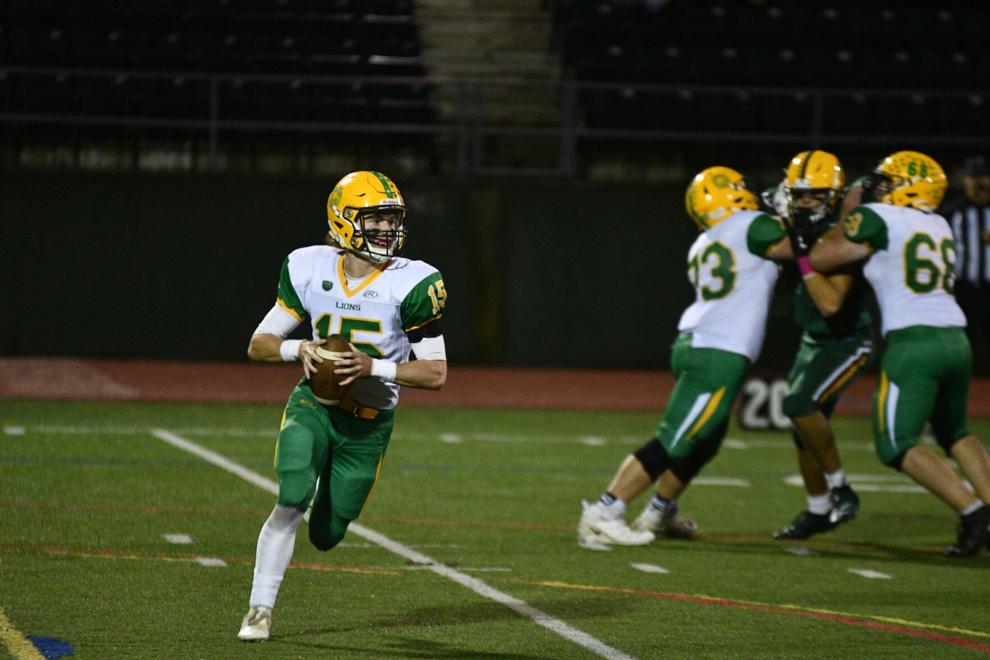 Hermanutz said he can tell a difference in his team's cohesion as a unit with each game.
"I think our chemistry is getting stronger every week," Hermanutz said. "It's really making us improve on the little things because we can trust each other."
Defensively, they shut out Sehome until there was only about a minute left to play in the game. By that time, Lynden was giving snaps to their younger roster members.
The Lions' defense stopped the Mariners on fourth down four times, two of which came inside Lynden's 20-yard line, saving potential scores.
It was the long first offensive drive for the Lions that set the tone of the entire game.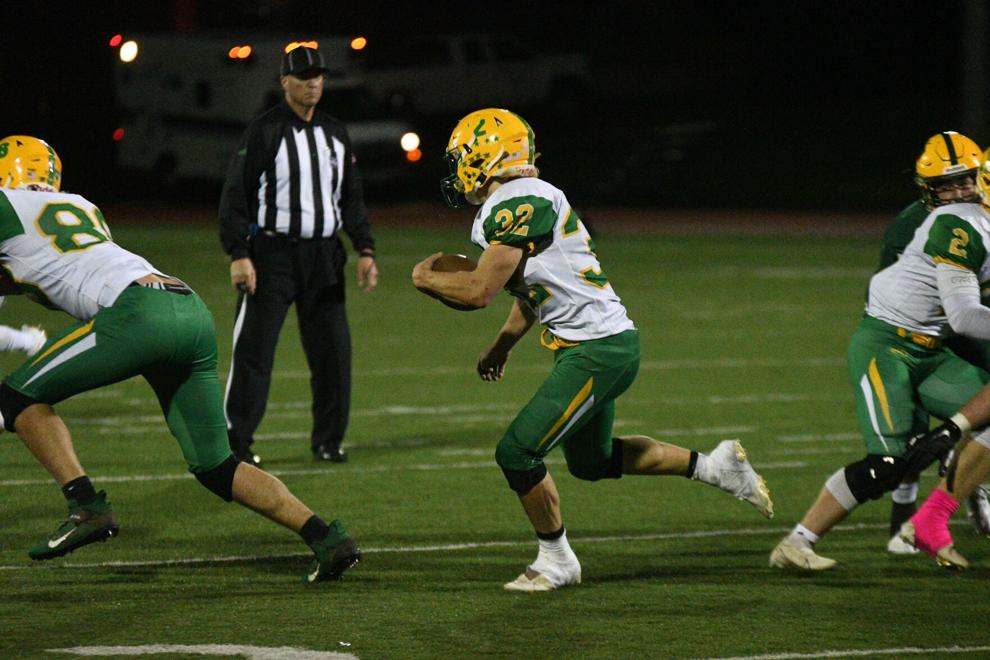 Lynden drove 70 yards, burning over six minutes of game clock, and capped it off with a 2-yard dive from Heeringa to go up 7-0 midway through the first quarter.
In the second, Hermanutz connected with junior wide receiver Isaiah Stanley for a 15-yard score just over four minutes in. After a missed Lions point-after-attempt it was 13-0.
Hermanutz gave credit to his support up front and offensive weapons as the main reason for the team's diverse attack.
"I have confidence fully in any part of our offense," he said. "If we run the ball our [offensive] line's got us, if we pass the ball our line's got us and our receivers back us up. This week they had a good pass defense and we just had to play around it."
Sehome would turn the ball over on downs once, each team would exchange punts, and that was also the halftime score.
The Mariners were stopped on fourth down again during their first drive of the second half. Lynden's defense was holding strong.
"We have a philosophy 'bend don't break,'" VanDalen said. "They're going to get yards, they're going to get plays, and then there's just going to be that moment, and you saw those, where you don't break."
The third quarter ended with zeros for both teams. Lynden, though, wasn't about to pump the brakes.
Heeringa got his second touchdown of the day on a 6-yard run to put the Lions up 20-0 after the point-after-attempt. A Sehome fumble recovered by Lynden with just under six minutes to play seemingly sealed the deal.
Lynden's well-rounded offensive attack allows for simpler adjustments when the opposition is taking away a phase of their gameplan.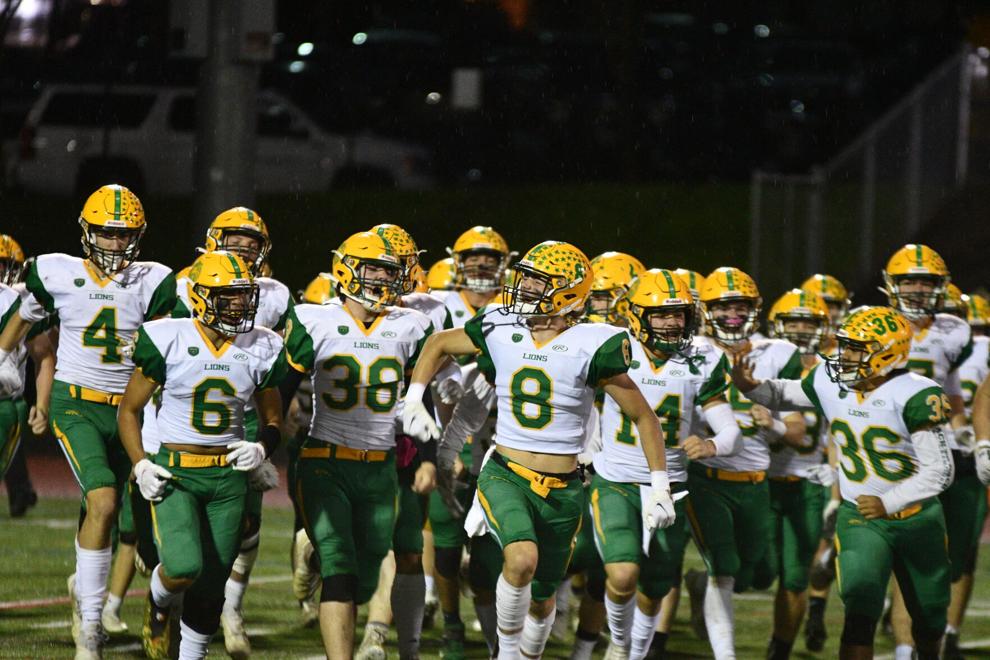 "We can run the ball when we want, if it doesn't work, we can pass the ball [well]," Heeringa said. "We have a lot of variety, which I like."
A Troy Petz field goal by way of Lynden's backup offensive unit was the cherry on top for the Lions.
Sehome managed a late touchdown with about a minute left, but Lynden would kneel it out upon regaining possession. The Mariners dropped to 1-5 overall (0-4 NWC) following the loss.
Next up for Lynden is a home game against Archbishop Murphy (3-3 overall, 1-1 NWC) on Friday, Oct. 22.
It will be their third straight league match up as they look to improve to 5-0 against NWC opponents.