Lynden defeats Sedro-Woolley 14-6, head to bye week before playoffs
SEDRO-WOOLLEY – The Lions closed out the regular season in style.
Despite already clinching the top spot in the Northwest Conference a week ago, Lynden had unfinished business to attend to.
Sedro-Woolley, who was battling to stay in the playoff race just last week, remained a formidable opponent. Them finishing at No. 5 in the conference standings is a first-rate example of just how good these 2A NWC football teams were this season.
It wasn't a blowout by any stretch of the word. Heading into a bye week, this was exactly the type of game Lions head coach Blake VanDalen said the team needed.
"If we had came in here and won 50-0, we wouldn't have been working on things that maybe we didn't know we had needed to work on," VanDalen said. "I think over my 25 years we've maybe had two byes, maybe three. We're going to take full advantage of it, we won't be taking the week off, that's for sure."
It wasn't a quick start for either team. The game was still scoreless at the end of the first quarter after back-and-forth punts.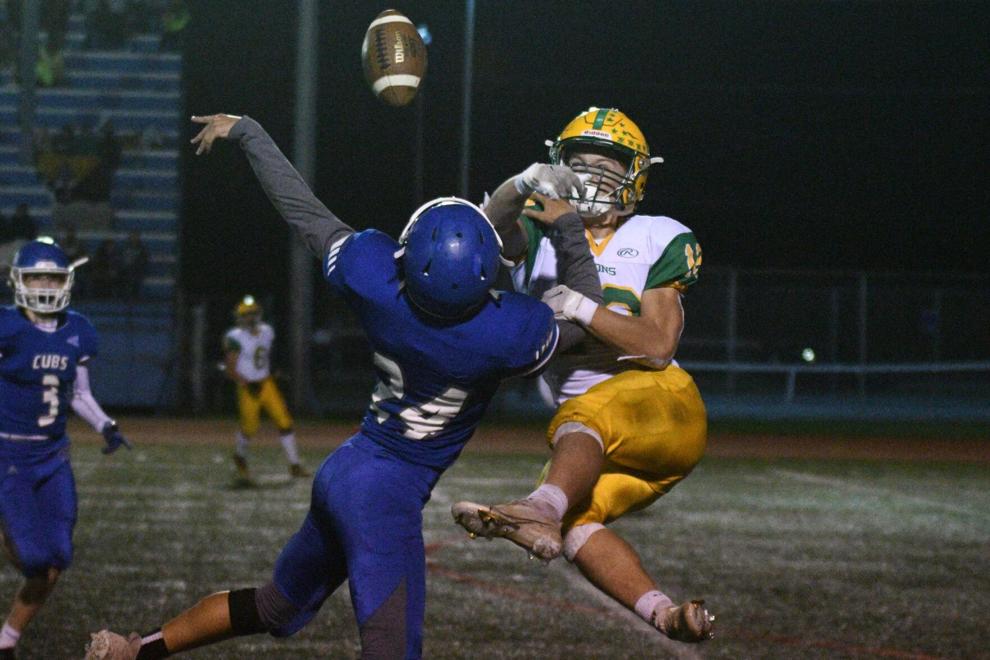 Sedro-Woolley was the first to crack the zeros. Cubs sophomore quarterback Carsten Reynolds connected with senior running back Connor Davis for a 6-yard score to put their team up 6-0 four minutes into the second quarter.
After a blocked point-after attempt by the Lions, the score remained that way — until Kaleo Jandoc entered the building.
The Lynden senior caught the ensuing kickoff around his 15-yard line, proceeding to sprint around the right-side edge all the way to the endzone. It was the quickest response the Lions could have hoped for.
"I just saw my guys in front of me blocking, I had great blocks, and I just followed the hole," Jandoc said. "I saw the seam and I just went for it … I wouldn't have been able to do that without my teammates."
A Troy Petz point-after attempt was good, and Lynden led by one.
Sedro-Woolley had a chance to get in the endzone before the half, but inexplicably allowed a lot of time to drain off the clock while possessing all three of their timeouts.
The halftime score remained 7-6, Lions.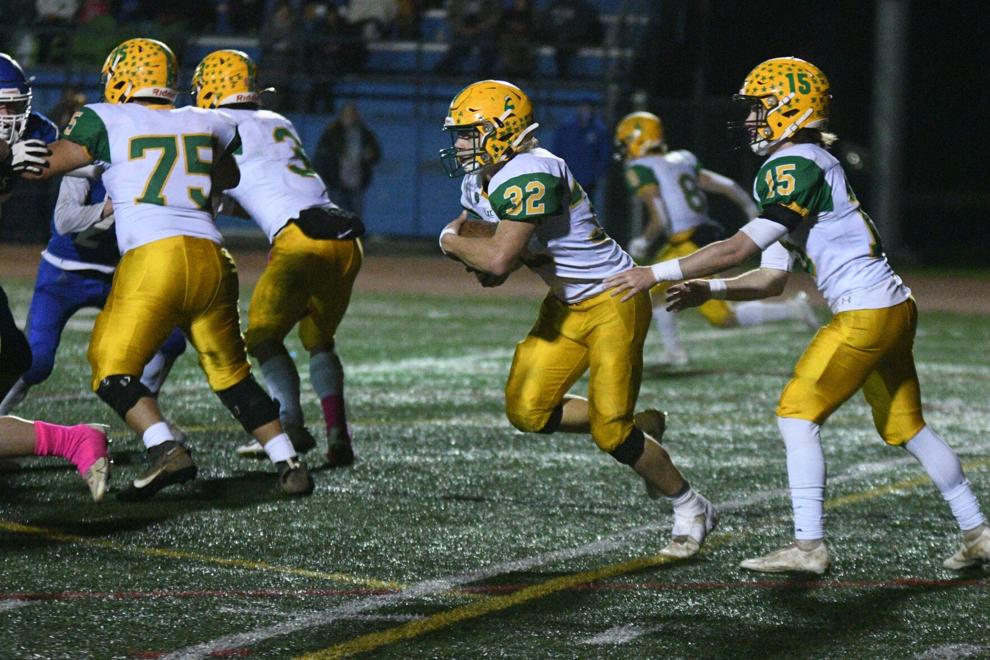 Receiving the second-half kickoff, Lynden was ready to go to work. They bled seven minutes off the third quarter clock on their first drive of the second half, capping it off with a 1-yard touchdown by junior running back Lane Heeringa.
"The unity that we have, that we all know we'll have each other's backs really helped us in this game, especially at the end," Heeringa said. "I just followed my lead back and hoped for the best."
Petz remained steady, making it 14-6.
From there, it was a lot of defense. Lynden's stout front stopped most of what Sedro-Woolley wanted to do on the ground, and the secondary broke up any long pass attempts.
"Our defense was unbelievable," VanDalen said. "I really compliment coach [Blake] Witman, our defensive coordinator, as well as all of our defensive coaches for not only putting in a good gameplan but getting the kids to buy-in and execute."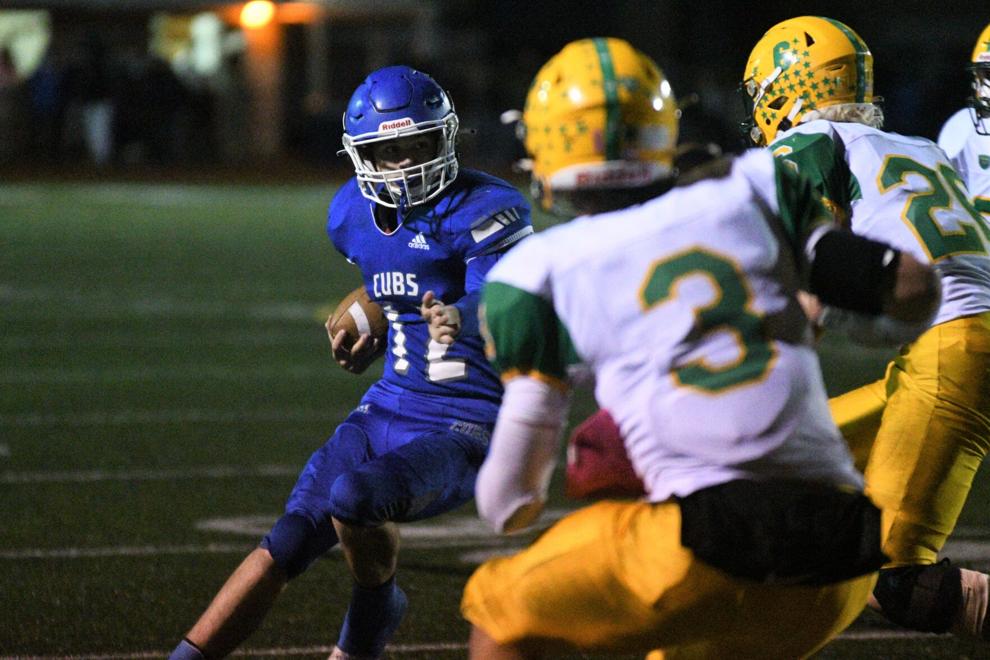 The Cubs held the Lions in check as well, but both teams' inability to spur any offense left the score as it was.
Lynden won by eight, moving to 8-1 overall to cap their regular season and finishing a perfect 6-0 in NWC matchups.
"The first thing I told the kids right away was, 'if you said somebody from the Northwest Conference was going to go undefeated, that just is unbelievable.' This conference is unbelievable," VanDalen said. "That accomplishment is something they'll have the rest of their life, because that was so much hard work, so many games like this and you just find a way."
When you speak to the members of this Lions team, it's clear they know what they have in each other. They understand the team effort that is required to be successful.
"I think it's just the brotherhood have, the fight we have for each other and this team," Jandoc said. "Every guy out there tonight would do anything for the other guy across from him."
The Lions won't play next Friday as they await their first matchup assignment of the postseason.