Ellsie Saldivar, Emmy Kroontje and Jenna Smith notch goals Lynden
BLAINE —Lynden girls soccer is off to its hottest start in coach Carlos Melendez' six years at the helm.
The Lions rebounded from an early 1-0 deficit to score three straight goals in a 3-1 Northwest Conference win over Blaine on Thursday at Pipeline Athletic Complex. It's the Lions fifth-straight victory to start the season.
"This was a little bit of a rough game," Melendez said. "We came out a little bit flat and they went up 1-0 on us. But it's great to have that and show the resiliency to come back and win."
Lynden (5-0, 2-0 NWC) surrendered a goal to Blaine (2-2-1, 0-1-1 NWC) in the 20th minute, then answered right back with junior midfielder Ellsie Saldivar's equalizer in the 23rd minute.
Junior forward Jenna Smith took the ball down to the end line and cut it across to Saldivar, who saw the goalie cheating far. Saldivar put it left foot near post and knocked it through the net.
"Right when Jenna passed it to me I knew I was going to score," Saldivar said. "When goalies lose their post you have to take advantage of it."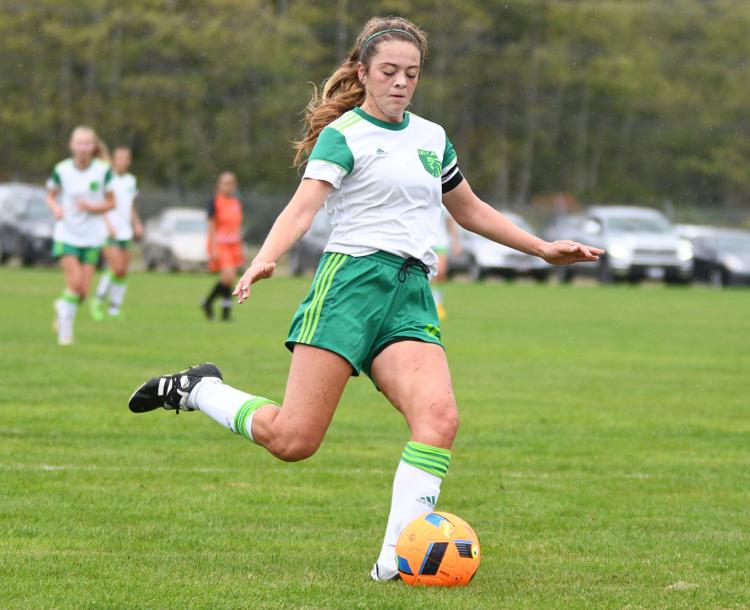 The Lions midfielders were caught off guard early by the Borderites' two-forward strategy of trying to keep everyone in front, beating their own player and finding their open one. Blaine tried to play possession around Lynden to keep it a low-scoring defensive game.
Lynden sniffed it out at about the 33rd minute, and when they did they locked down the game.
"Once we figured it out it was easy to adjust," Saldivar said. "We play a lot of different formations."
Sophomore midfielder Emmy Kroontje hit the go-ahead score in the 53rd minute on an assist from junior midfielder Kaylee Alaniz, then Smith knocked in another to give the Lions an even bigger lead in the 68th minute on an assist from senior forward Maddie Nolte.
Depth was the difference in this one. The Lions have an 18-player rotation and rolled out every one of them against Blaine, wearing the Borderites out. Most teams in the NWC have seven to 12 good players, Melendez said, while the Lions are 18 deep.
"We don't have any dropoff, and in some cases you get a little bit of a boost," Melendez said. "It's nice being able to run teams into the ground. Being able to trust any of them to play is nice. It's something new that I haven't had in the past."
Now the Lions get ready to face their stiffest test of the year, a Sehome squad that was state runner-up in 2018, only losing three games all year. The Mariners lost seven seniors from that team and return 11 varsity players.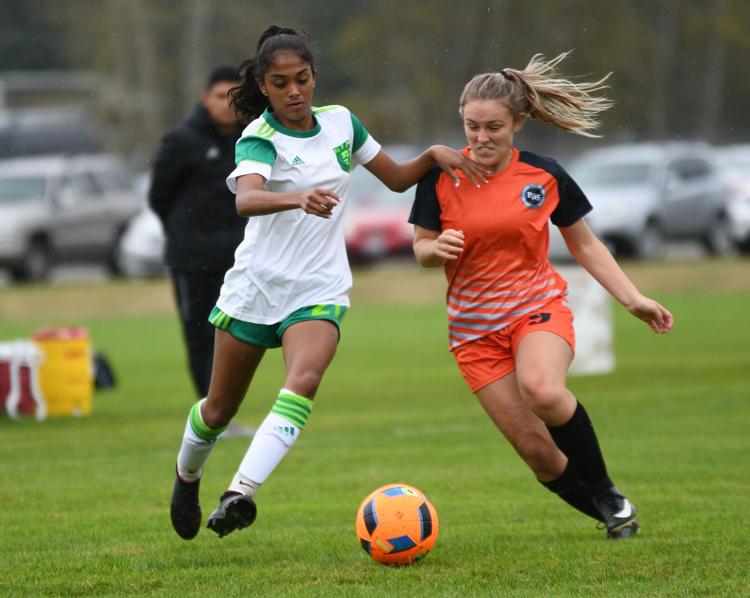 Melendez is hoping this match against Blaine will help prepare them when they host the Mariners at Bender Fields at 4:30 p.m. on Monday.
"It's nice to have that confidence going into what I think will be our biggest game of the year; against a team that's probably favored to win our league," Melendez said.
Melendez and the assistant coaches headed straight to Civic Field after the Blaine match to go scout Sehome's game against Anacortes Thursday night.
"We'll have a gameplan for them and we'll prep for them," Melendez said. "Whatever they throw at us, we'll adjust."