Vanderyacht breaks single-season aces record, Elsner notches 201st victory
LYNDEN — Lynden volleyball couldn't have drawn up its opening round of districts any better.
The top-seeded Lions swept No. 9 Sedro-Woolley and No. 4 Archbishop Murphy at the District 1-2 tourney, punching their ticket to state Thursday night at Jake Maberry Gymnasium.
The extra squeeze of syrup on top was two milestones, the first being 13th-year coach Chris Elsner notching her 200th and 201st victories.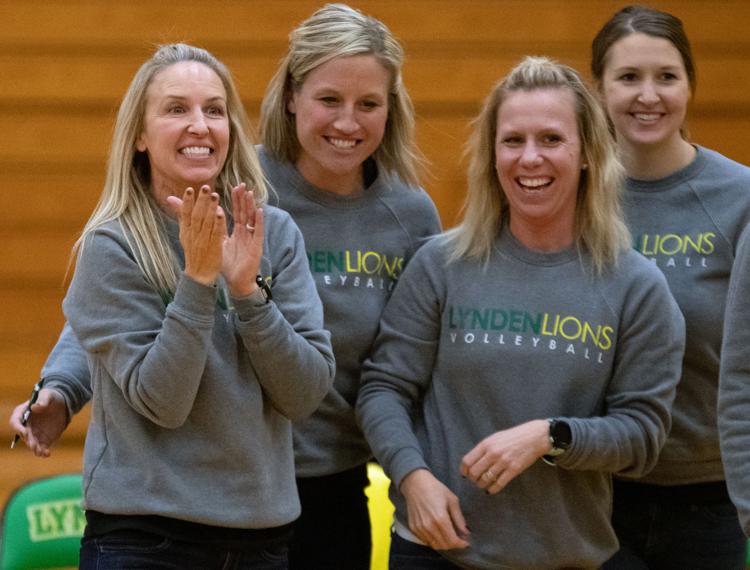 "It's pretty cool to be in this role and to get to work with youth," Elsner said. "It's really about them and the coaches I get to work with. They're incredible."
The second feat was junior outside hitter Anna Vanderyacht breaking the school's single-season aces record, tallying No. 70 for the year. Her seven aces on the night helped her break Jessi Roberts' previous record of 65 set in 2008.
"I never imagined," said Vanderyacht, who credits her teammates for pushing her to work harder. "I never thought this opportunity was possible."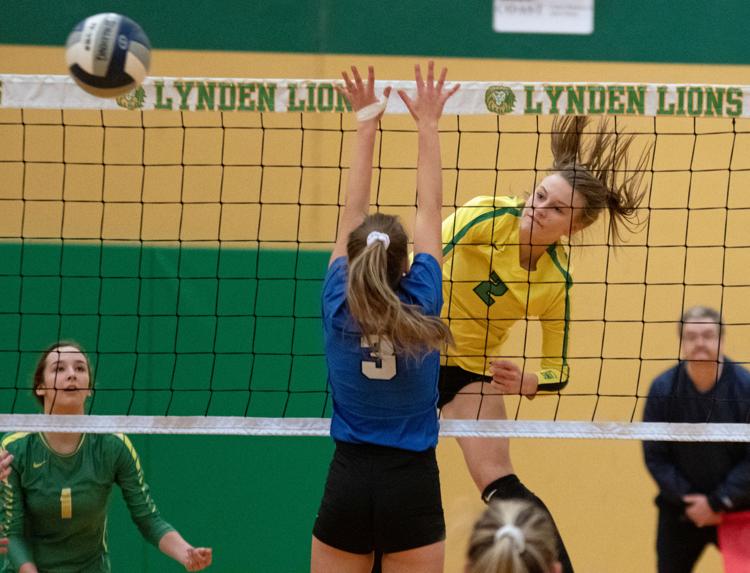 Even with those big-time accolades collected, the real dessert was the Lions securing their third-straight trip to state.
"It means the world," Elsner said. "It's what you worked for in the offseason, to qualify for the state tournament. All the time, sweat, commitment and sacrifice that they've put in, it feels so good for it to come together."
The Lions now advance to the district title game on Saturday, setting up a rematch with Northwest Conference rival and No. 2 seed Burlington-Edison (15-1) — a showdown of nearly unbeatable teams this season.
Lynden handed the Tigers their only loss of the season back on Oct. 15 in a three-set sweep. Since then, Burlington has swept six of its seven opponents, which include three-seed Sehome and an 11-3 Ferndale team.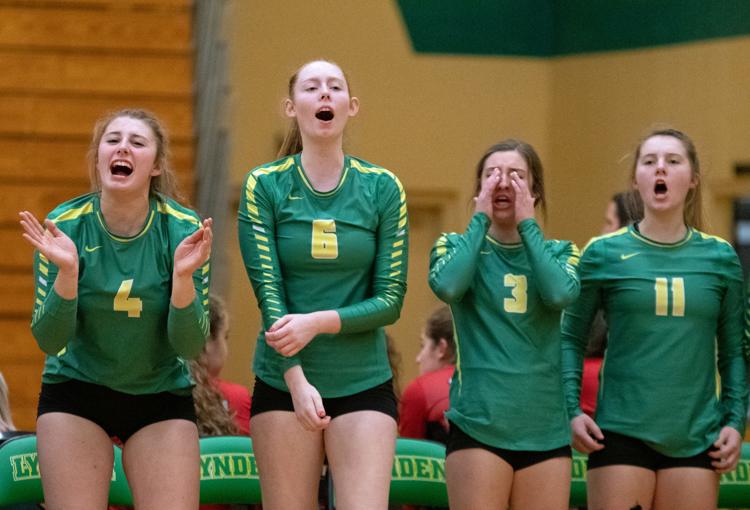 Lynden, meanwhile, reeled off 11-straight wins since losing to Lynden Christian on Oct. 1. The Lions have swept nine of their 11 opponents during that stretch.
Senior setter Robin Scarlett, who had a team-high 58 assists on the night, said it all comes down to team unity. They don't get down on each other when someone makes an error, they embrace each other and remain positive.
"When the going gets tough on the court, we're able to rise above from that because we're so close," Scarlett said. "We trust each other and we're like a family. That makes a big difference."
It's created a new culture at Lynden, Scarlett said, something Elsner instilled in the team when she returned as coach three years ago. Elsner coached 10 years at Lynden, took an eight-year break, then returned in 2017.
Her return sparked a turnaround in the program as the Lions placed second in state her first two years back, in 2017 and 2018. Elsner credits the players for engineering the success by giving it their all in practices.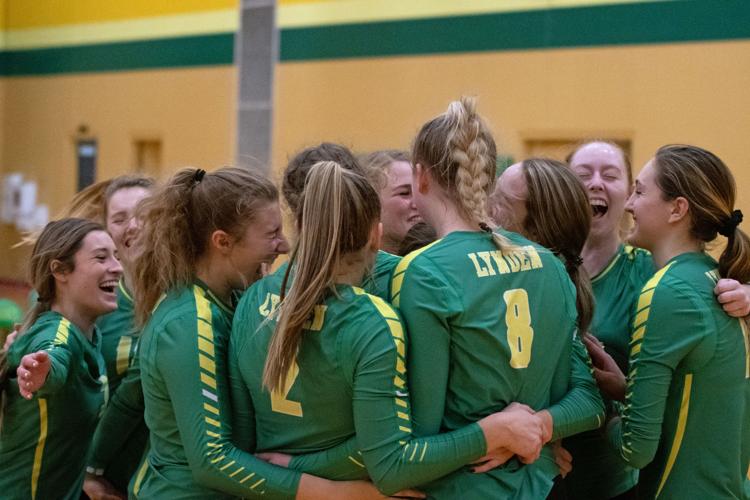 "They're relentless," Elsner said. "They're always looking to get better. They're never satisfied. They're always, 'What can we do one percent better?' When you have that kind of drive, and that feeling of family and ownership; you feel like you can take risks to get better, it's so good."
Now the Lions are looking use that hunger to capture their first state title in school history.
That road begins with the Lions hosting Burlington in the district title match at 2 p.m., Saturday, at Jake Maberry Gymnasium.