Lynden sweeps Archbishop Murphy in the 2A District 1 quarterfinals to advance
BELLINGHAM – If you had told this young Lions volleyball team at the beginning of the season they would be going to state, they may not have believed you.
However, the work they have put in over the course of the season tells otherwise.
Lynden has just one senior on the roster, Mia Apps, and is predominantly led by emerging sophomores.
Ashley Shumate, Haylee Koetje, Grace Rice and Mya VanderYacht are three of those sophomores fueling the engine that has propelled this Lions team to the 2A District 1 championship and a state tournament berth.
"Neither of us have ever been to state, so we're just along for the ride," Koetje said. "We're super excited."
They have proved to be the backbone of this team, and they still have two more seasons to grow.
Chris Elsner, Lynden's head coach, is equally excited about the opportunity to be a part of the state bracket.
"I'm ecstatic, I think of all the trips to state this one is so sweet coming off a year of COVID with no postseason," Elsner said. "They're young, right? There are four sophomores on the court, but yet [they are] so hungry. They love to compete."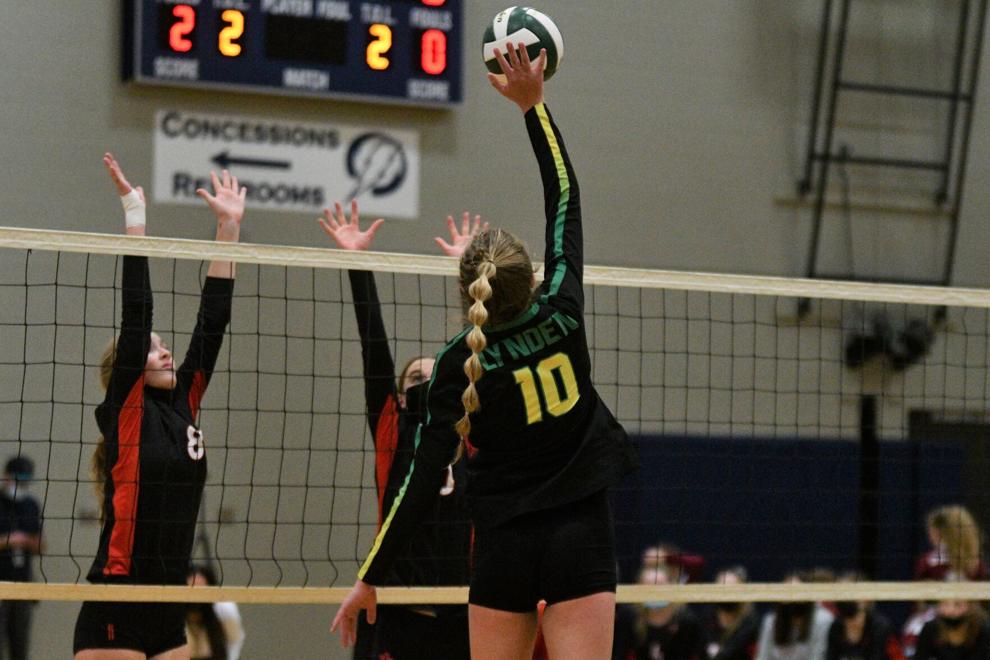 With a sweep of the Archbishop Murphy Wildcats on Wednesday night (25-20, 25-21, 25-18), Lynden has already put together a statement season given their youth.
"We've just been working so hard all season for this," Shumate said. "So, to finally have it become a reality is so fun."
Beginning the match, it was clear the Lions were prepared. They raced out to a 20-15 lead in the first set, before trading points with the Wildcats to take the set 25-20.
The second set was more of the same. Lynden served four straight points to open, but the Wildcats began to claw back. Archbishop Murphy tied the game at 9-all in their comeback attempt.
It was a short-lived effort, as the Lions gained another lead and held it the rest of the set to take a 2-0 lead.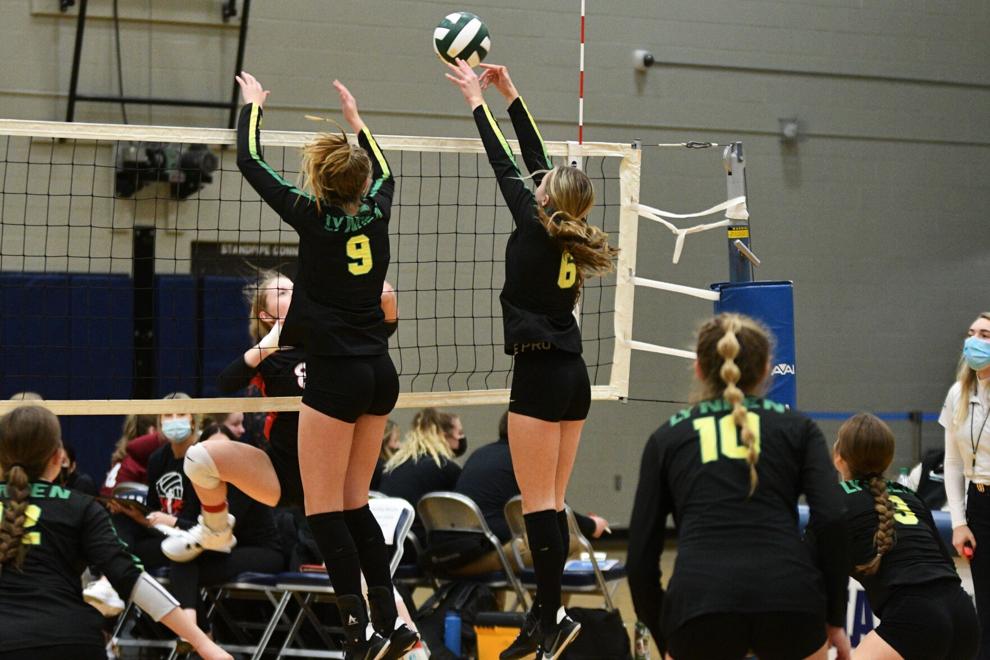 Unsurprisingly, it was a similar game flow in the third: Once the Lions took the advantage, they never surrendered it.
Lynden led 8-4 early, seeing that lead expand and contract until they held a 20-14 advantage late. They rode that lead to a 25-18 set victory and that was the match.
"I feel like everyone tonight was a super uplifting teammate towards each other," Shumate said. "I think that elevated our game and we were all just super confident."
Koetje concluded the match with a double-double, tallying 10 kills and 10 digs. Shumate totaled 10 kills and 8 digs, as Rice posted 4 kills and 24 assists. VanderYacht dug 12 balls on defense as well.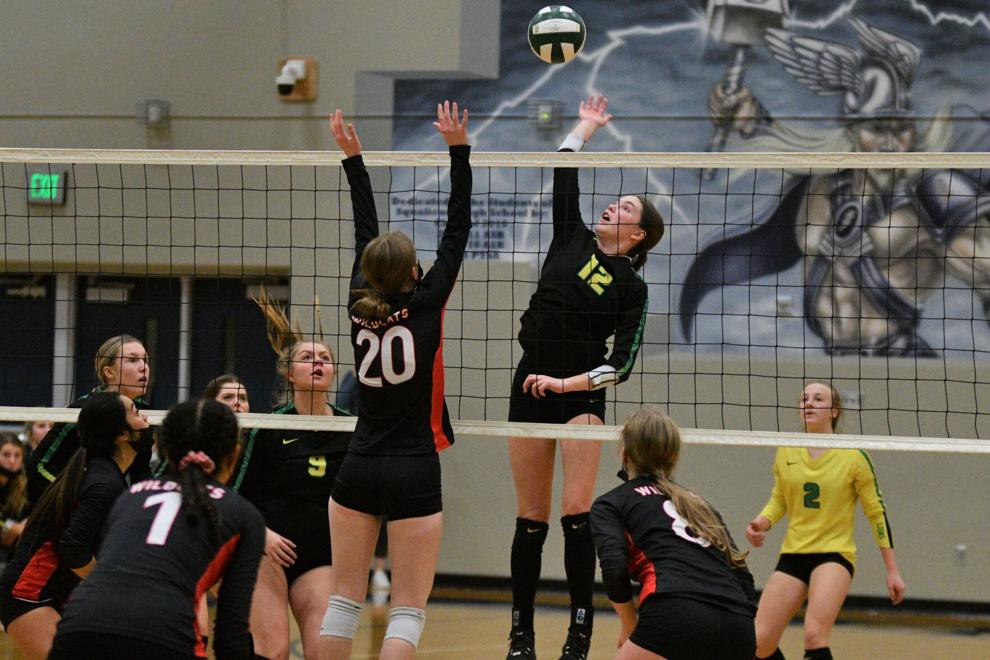 Junior Kayla DeJong had 2 blocks at the net and killed 5, while fellow junior Lucy White led the team with 4 aces.
The Lions will play the top-seeded Burlington-Edison Tigers in the 2A District 1 championship this Saturday, Nov. 13, at Squalicum High School with a match-start of 5 p.m.
Lynden lost to the Tigers in their seventh game of the season in four sets on Sept. 29, but this is a much-improved Lions team from that point in the season.
"[Burlington-Edison is] such a well-coached team and I think it's such a great matchup especially heading into state," Elsner said. "It'll be a good battle."