The regular season is over, and the NWC's top teams are ready for postseason
WHATCOM – As is the case in a great many high school sports, northern Whatcom County fielded some of the top softball teams in the Northwest Conference this season.
Lynden, Nooksack Valley and Mount Baker make up three of the top five teams in the league, with district tournaments just around the corner. 
Each team has had widely different journeys through their league and non-league schedules, all while remaining among the premier competition in the NWC. Lynden, NV and Sedro-Woolley finished in a three-way tie for the league title, each crowned champions. 
Mount Baker and NV should fall within the top three seeds in the upcoming 1A District 1/2 tournament. Lynden landed the No. 2 seed in the 2A District 1 bracket behind only Sedro-Woolley. 
Nooksack Valley (19-1, 13-1 NWC)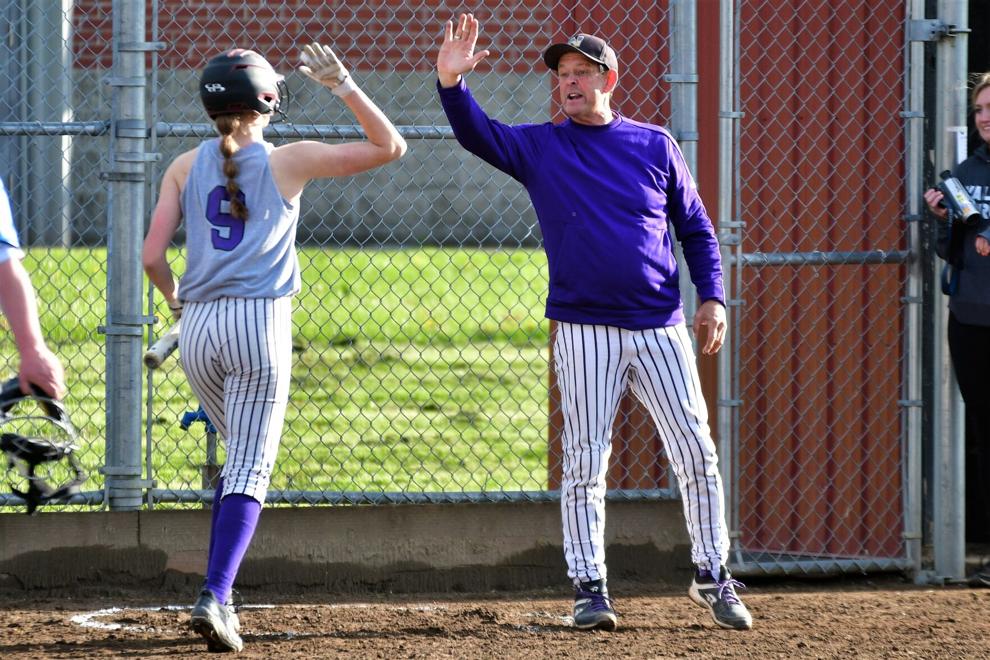 The Pioneers have been literally unstoppable since March 24. NV lost to Lynden in a close 8-5 contest to start their season, falling to 0-1.
They have won 19 straight games since, including victories over Sedro-Woolley, Mount Baker and Lakewood — all top five teams in the conference. 
While they are good at softball, it's also the players themselves that make the team special.
"They're very respectful people; to each other and others around," said Nooksack Valley head coach Tom Harmon. "Those are all just great things to be a part of. I'm just lucky to be with them."
NV boasts over an 8-run average scoring differential (10.5 RS to 2.3 RA), with seven games scoring more than 15 or more runs and six shutout wins. 
They are currently ranked No. 1 in 1A WIAA state RPI rankings since bumping Mount Baker from the top spot following their April 27 win over the Mountaineers. 
Mount Baker head coach Ron Lepper complimented the Pioneers' talent and noted that the game helped his team learn a lot about themselves.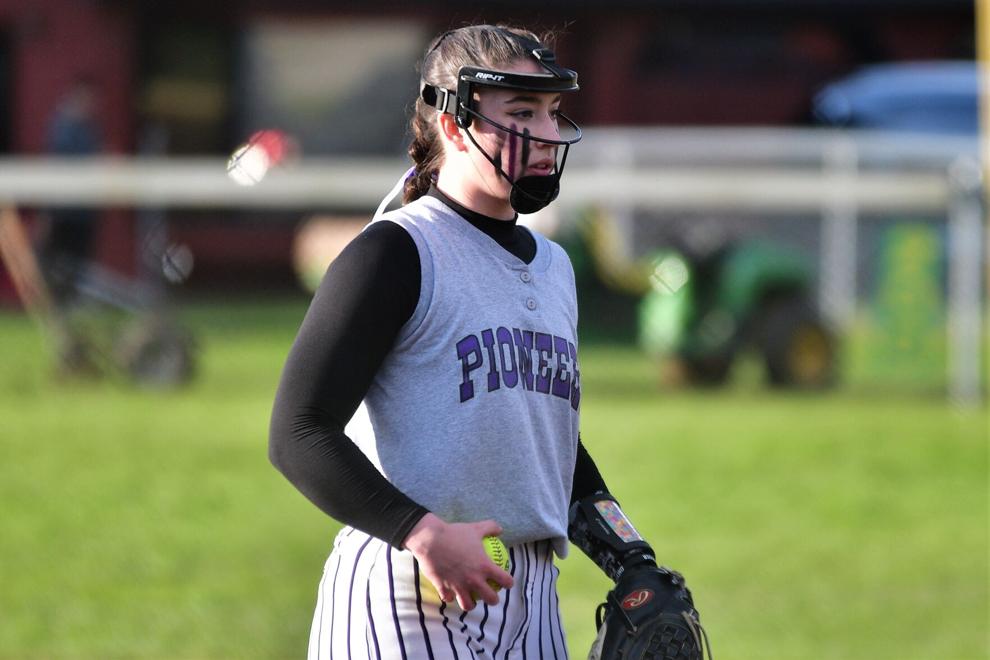 "We learned a lot of things, I think some of the girls realized it's not as easy as everybody thinks it is," Lepper said. "Take nothing away from Nooksack, they're really good. They might have the best pitcher in the 1A's this year, in the state."
Senior pitcher Jordyn Relethford has been as good as they come at the high school level, both in the circle and at the plate. She has picked up 17 of the Pioneers' 19 wins pitching during the regular season.
NV has a plethora of consistently hot bats in their order, and they will look to continue that batting efficiency into the postseason.
"I think the expectation for us, from what I see and hear from our kids, is to do what we do and play the way we play," Harmon said. "That's what they want to do."
Entering their first official postseason since 2019, the Pioneers just want to play softball as long as they can, Harmon said.
"You can't wait to get here," Harmon said of the postseason. "You don't know how it's going to end up, but the only thing you can control is how you focus on doing what you do well."
NV's first-round district matchup is yet to be determined, as seeding for the 1A District 1/2 tournament has not been fully released.
Lynden (14-3-1, 13-1 NWC)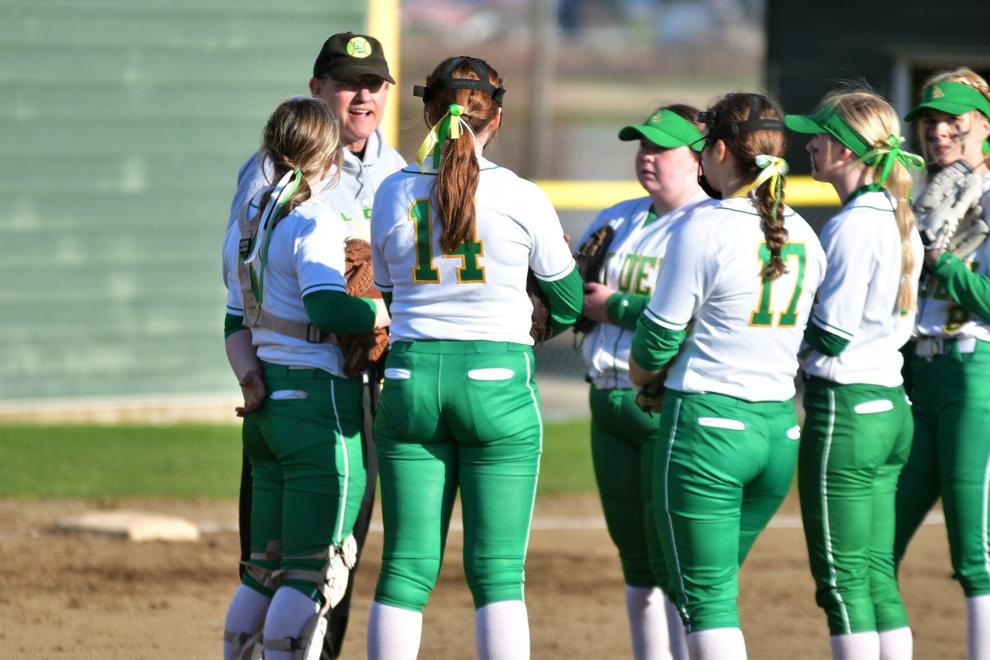 Similar to the Pioneers, Lynden also lost their first game of the season — a 12-4 loss to Arlington.
The Lions have won 11 of their last 13 games, including a stretch of nine straight wins that will carry over into districts. They also played just 18 games due to weather cancellations they were unable to make up.
"We've been fortunate enough to get all of our games in-conference," said Lynden's head coach Ed Bomber. "We lost three games out of conference, but we got all of our in-conference games in."
Lynden's only in-conference loss was to Sedro-Woolley, a 13-8 shootout in their sixth game of the season. Their wins against NV and Mount Baker display how equally skilled each of the top five NWC teams are.
"We chose to play bigger schools and travel, whereas some of the other schools schedule differently — more schools their own size," Bomber said. "We knew we had some rough opponents that were going to be difficult for us. That was by design."
The Lions outscored their opponents 186-77 in the regular season, a tighter spread than NV and Mount Baker, largely skewed by their difficult non-league schedule.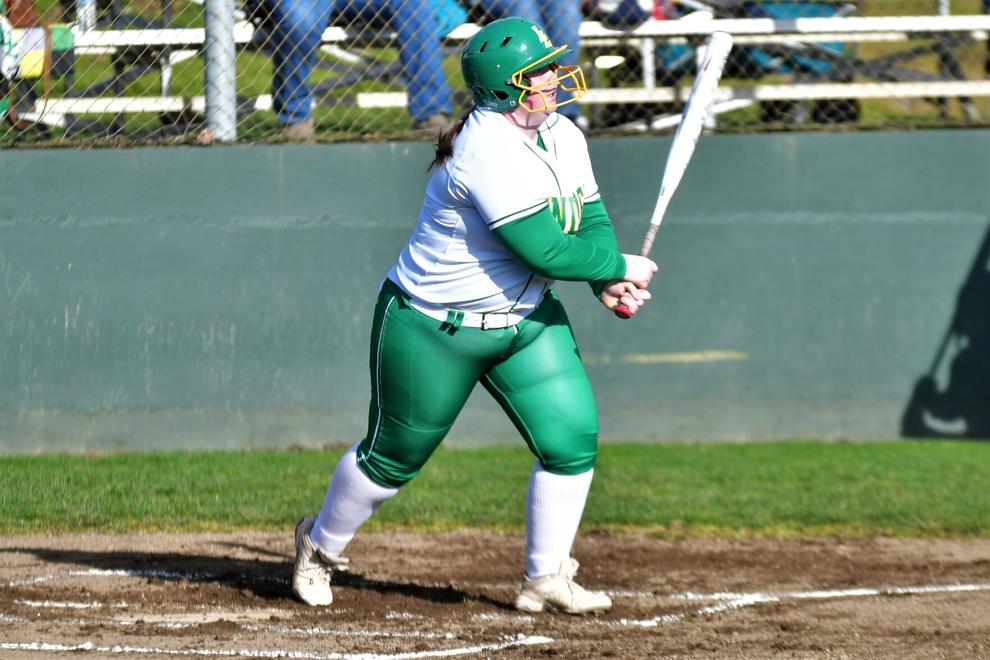 Lynden is led offensively by seniors Ashlyn Alexander and Alivia Miller. Alexander is batting an incredible .596 average with 9 home runs. Miller isn't far behind with a .537 batting average and 4 home runs. 
Seniors Emma Ramerman and Claire DeVries hold down the circle for the Lions, with Ramerman reserving a slight majority of innings pitched. She is 8-1 on the season with an ERA of 2.65 and has struck out 67 batters.
DeVries, who is 6-1 on the year, holds a season ERA of 3.75 with 63 total strikeouts. The duo has proved plenty effective for the Lions all season long.
"Ashlyn and Liv have been over .500 all season, so there's not much more you need to say about that. They just hit all the best pitchers on our schedule," Bomber said. "Claire and Emma have been super solid in the circle, in the field, at the plate."
Before the season, the contributions of those four were expected, as the Lions' senior leaders. The rest of the batting order was the question mark.
"If you want to look for who surprised us, it's that bottom of the order, those girls," Bomber said. "We didn't know what to expect, and they've all contributed throughout the year offensively and defensively. That's why we're at where we're at."
Lynden will play the winner of No. 10 Bellingham and No. 7 Burlington-Edison in the 2A District 1 quarterfinals on Wednesday, May 18. That game will be at 4 p.m. on field four of the Janicki Playfields in Sedro-Woolley. 
Mount Baker (16-4, 10-4 NWC)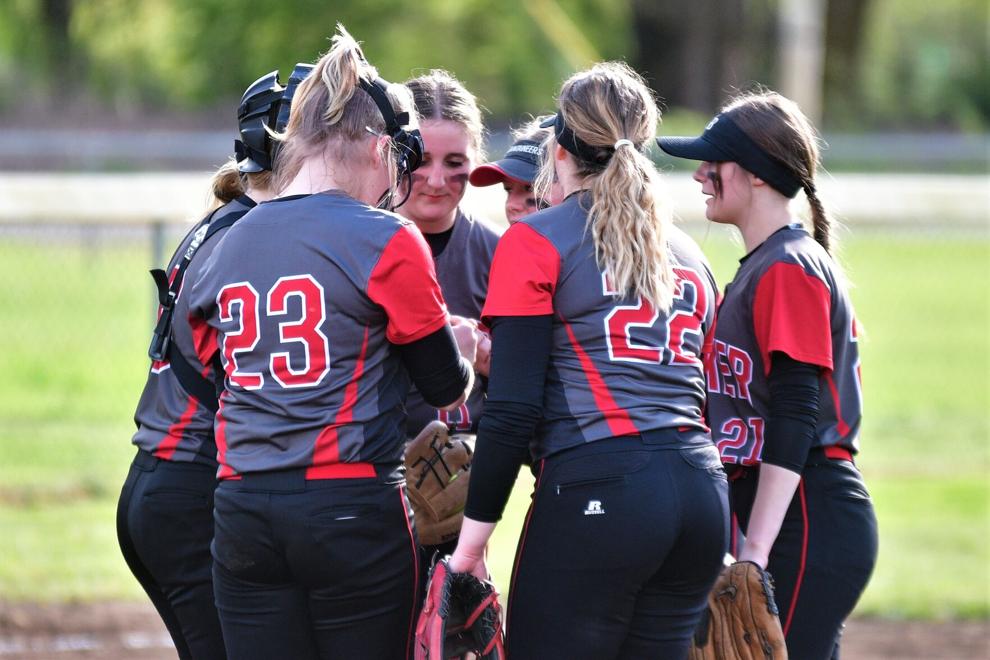 The Mountaineers began the season perfect, winning their first 14 games. 
They lost four of their last six to close out the regular season to Sedro-Woolley, Lynden, NV and Lakewood.
"Of the top four teams in the league, we played three of those within four games," Lepper said. "Which is OK. That's what we want this time of year."
Mount Baker, despite those tough losses, has much to look forward to. They boast the widest average scoring margin out of these three teams at nearly nine (12.5 RS to 3.7 RA) with a 250-74 total differential.
In short, when the Mountaineers win, they win big.
"It's kind of just how the schedule plays out, that we were able to get out early and kind of get going," Lepper said. "We knew there are some quality teams in our conference that we were going to have to face, and we knew that was coming up."
The early season run caught a lot of attention from the other top schools and the community. That's expected when you're 14-0. Lepper said the team understands there is still work to be done, and past wins and losses don't matter when it's time for postseason softball.
"Ultimately, like I told the girls, everything we want to accomplish is still ahead of us," he said. "We have high expectations, but we still have to go out and earn it every day."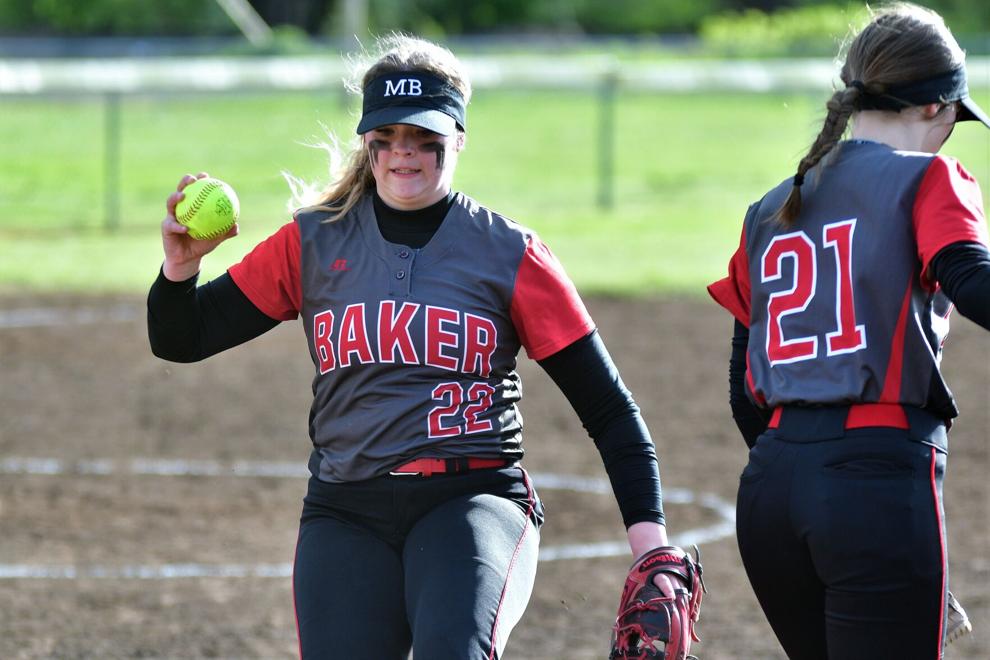 The consistent bat for the Mountaineers has been freshman Annalee Cohn, who has posted an eye-popping .613 average at the plate with 31 runs scored and 21 bases stolen.
Freshman Gracie Zender, sophomore Ava Jeretsky and senior Kaitlyn Rosenburg have been the big hitters for Mount Baker, racking up a combined 14 home runs between the three.
In the circle, Rosenburg is 9-2 with a 3.07 ERA, while Jeretsky is 7-2 and possesses a 3.26 ERA.
The veterans of the team are complemented by a young core that has elevated the Mountaineers to one of the top 1A teams in the state.
"We knew going in that we had a chance to be pretty competitive, and I think we've proven that," Lepper said. "We never really talk about wins and losses, our major goal is to get to the postseason and then have a chance to get to the state tournament. That's always been our goal; however that looks like."
Mount Baker's first-round district matchup is not yet determined, similar to NV. Regardless, both teams will play their quarterfinal game on Thursday, May 19, at Janicki Playfields in Sedro-Woolley.