Ewing finishes 17th in sophomore girls, Luce 11th for freshman boys
BELLINGHAM – For many Washington high school cross country athletes, Saturday's Gear Up Sports Northwest Preview was the first chance to showcase the work they had done during the offseason.
And while a side ache during the second lap at Civic Stadium may have slowed her down, Lynden Christian sophomore Maya Ewing has her sights set on how she finishes the season, not on how she starts it.
"My goal for the season is to get back to state and beat my time from last year," Ewing said.
Ewing finished 45th at last year's Class 1A meet at Sun Willows Golf Course in Pasco with a time of 20 minutes, 43 seconds. On Saturday, Ewing finished 17th in the sophomore girls race with a time of 14:06, a personal record in the 2-mile.
"I wanted to finish in the 13-minute range today, and I missed it by a little bit, but I'm excited for the season and to get better," Ewing said.
Ewing was one of hundreds of student athletes from the region that competed in the event hosted annually by Sehome High School. Teams from Whatcom County included Bellingham, Blaine, Ferndale, Lynden, Lynden Christian, Meridian, Mount Baker, Nooksack Valley, Sehome and Squalicum.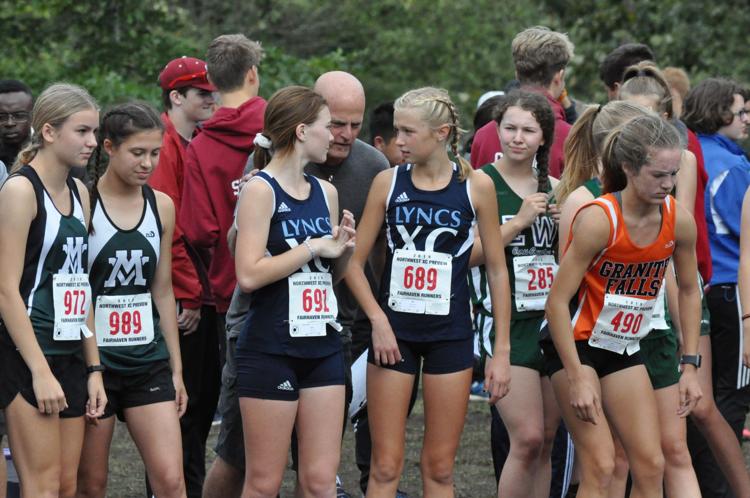 Whatcom County's top finisher was Sehome junior Roman Schroyer who placed first in the junior boys race with a time of 10:19.19, a new personal record. Schroyer was also a state qualifier last season, finishing 98th in the Class 2A event.
The top time among boys Saturday belonged to Sedro-Woolley senior Rafe Holz who logged a time of 10:14.42, a personal record. The top boys time ever recorded at this event was 9:53 in both 2013 and 2014.
The top time among girls was 11:10.12 by King's senior Naomi Smith. Her time was good enough for the second-best mark by a girl at the event, behind Amy-Eloise Neale from Glacier Peak (10:55).
Lynden Christian freshman Andrew Luce got his first taste of a cross country meet Saturday. Luce was a distance runner in middle school and was able to snag 11th place among freshman boys with a time of 11:34.97.
Luce said during the race he kept telling himself to just keep passing people and to "get under 12 minutes." He also wasn't shy about how he felt running two miles compared to the one mile he was used to running in track.