He now is leading Sehome in both football and baseball
BELLINGHAM — A 12-year-old Jacob Kaepernick takes the mound in the bottom of the seventh inning in the quarterfinals of the 2015 Cal Ripken World Series in Arkansas. Kaepernick had hit a go-ahead home run in the fourth inning and now the fate of his team rests on his small shoulders. 
Kaepernick's Whatcom Americans summer league squad had breezed through state and regionals and was now looking to make national noise. 
On the mound, he gives up a walk, followed by a hit and another walk to juice the bases. The pressure is mounting. His go-ahead homer is about to be for nothing. Kaepernick then serves up a grand slam on a silver platter and watches the ball and his hopes sail over the outfield wall.
"I cried a lot after that game," Kaepernick said. "I was super upset."
It was a formative moment for the young athlete, one that flipped a switch, teaching him something he's carried ever since.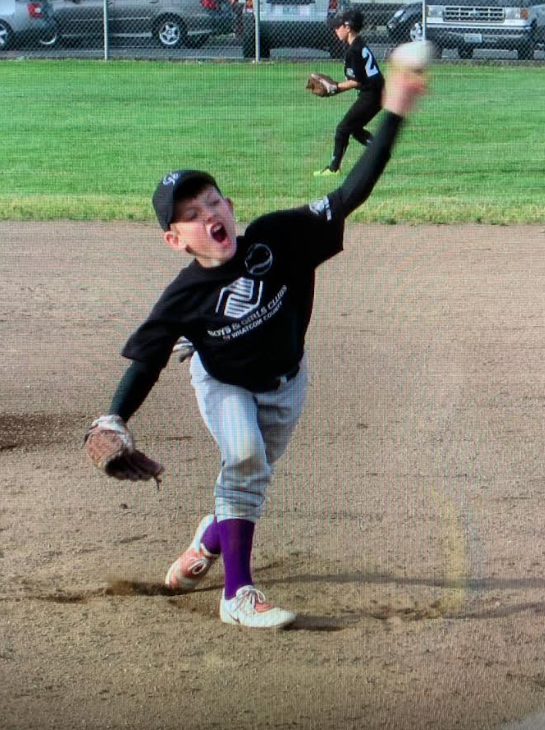 "That was the time I decided, 'That's not how I'm going to do things anymore. This is not the right way to carry myself. This stuff happens. I have to get through it and be a better player because of it. It's OK to cry, but not for so long. You have to get over it,'" Kaepernick said.
He drew upon that lesson from the past to deal with adversity at Sehome High School, where he became the best pitcher and quarterback in the county as a sophomore in 2018.
Kaepernick, now a junior, started his 10th-grade year by quarterbacking Sehome to its best season in 17 years, going 7-4 and advancing to the state quarterfinals. He threw for 2,507 yards and 25 touchdowns, both tops in the county, to earn first-team all-league QB honors. Then in the spring Kaepernick dominated hitters, riding a 0.67 ERA to a 9-3 record and mowing down 73 batters in 72⅔ innings to win NWC Pitcher of the Year. The lefty helped the Mariners advance to the state semifinals.
It was the reason I met Kaepernick for my final athlete challenge this summer, a weekly series of taking on the best athletes in Whatcom County in their respective sports.
Then I step into the batter's box against Kaepernick, I figure I'll at the very least get a piece of some of his pitches, maybe even hit a grounder or popup. I played baseball for seven years as a kid, until I was 15, and now I play in several rec-league, slowpitch softball tourneys a year.
None of that has prepared me for facing Kaepernick, and I soon realize why he has the best arm in the county.
He keeps nearly every pitch just out of bat's reach, working the corners of the plate like an artist gracefully putting the finishing touches on a painting. I can't locate his looping curveball and struggle to keep up with his mid-80s heater. It isn't until the final pitch, after striking out several times, that he serves up a meatball right across the plate and I finally connect and send a blooper to right field. He gave me an easy one to make me feel better.
Kaepernick sharpened his skills this summer while playing for NorCal Baseball Club's 16U team, a competitive summer league team in California that contains some of the best 16-year-olds on the West Coast. 
"It's a good chance to just see where I'm at with other kids in the West, to see where I compare with the skill level," Kaepernick said.
The last of three tournaments was in Texas, and on the second day Kaepernick pitched three scoreless innings, surrendering two hits. He was kept under 45 pitches to save him for the championship game.
In the six-inning title match, he threw a perfect game, notching eight strikeouts for the win. He had come close to throwing no-hitters before, but never anything like this.
"It's the first time I've ever done anything like that," Kaepernick said. "It was an awesome feeling, especially in the championship."
Kaepernick, whose pitching arsenal includes a fastball, curveball and changeup, likes to work fast, not giving himself or his opponent a chance to think. Once he steps on the mound, his mind empties.
"Going out before the game, I'm thinking, 'I know I'm going to have my best stuff, and if I don't, then we're still going to have a good chance of winning, because if the other team is hitting the ball my defense is going to make the plays,'" Kaepernick said. "When you have a team you feel really confident with, it makes everything so much better. There was never a time last year where I was nervous to go out and pitch."
Last year's Sehome football and baseball teams made his job easier in the same way, he said, especially with standouts like NWC 2A Lake offensive MVP Dylan Roberts, or first-team all-state defensive back Jay Travier or first-team all-league wideout Brett Meggyesy.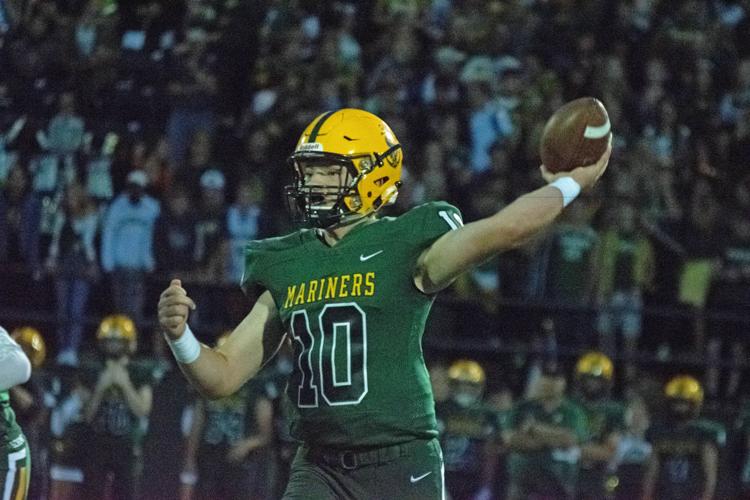 But it was more than just their play that helped develop Kaepernick into a better player and teammate.
"Those are guys that I look to to learn how to lead," Kaepernick said. "They really showed me how to go about things, and when adversity comes they showed you how to push through it."
Now Kaepernick has just started his junior season at quarterback for the Mariners, who opened the season with a 14-13 overtime victory over Nooksack Valley Friday night. Kaepernick was 19-of-29 passing for 161 yards and an interception; he scored on a one-yard run in overtime for the eventual game-winner.
It wasn't the best start for him or the Mariners, who were expected to put on a scoring show against their Class 1A opponent. But if Kaepernick has learned anything since breaking down as a 12-year-old in the Cal Ripken World Series, it's that when adversity hits, he knows how to push through it.