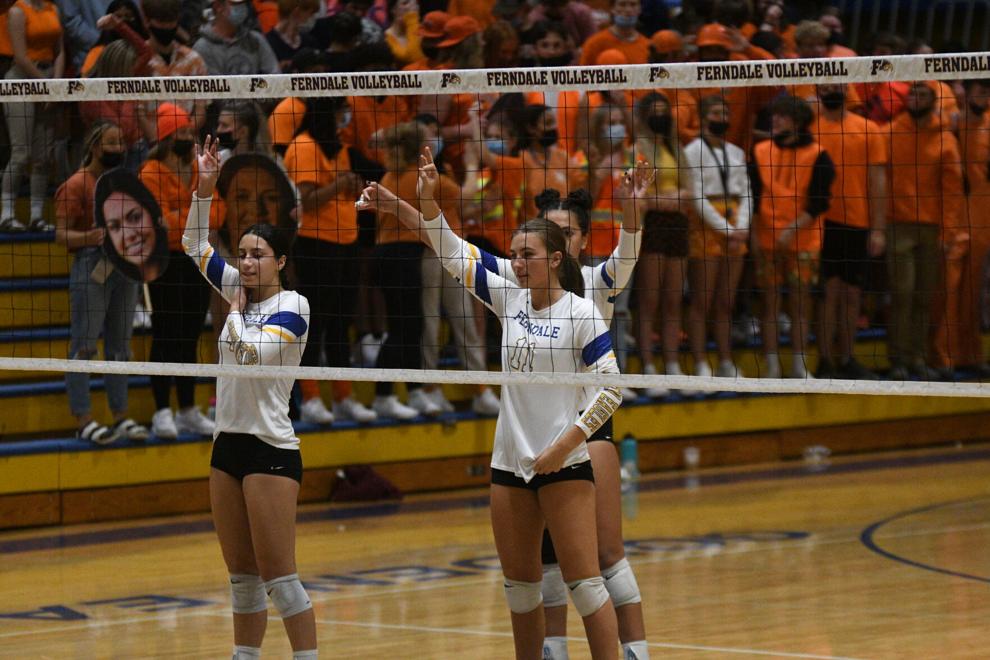 Ferndale volleyball moves to 7-0 overall on the season
FERNDALE – The Golden Eagles brought out the broom for the sixth time this year, even against their toughest competition of the early season.
Ferndale won big at home on Thursday evening against the Anacortes Seahawks, sealing the victory in three sets to remain undefeated (25-23, 25-14, 25-19). 
Moving to 7-0 overall, the Golden Eagles have yielded only a single set to their opponents through seven games. Anacortes fell to 4-2 overall following the loss.
"We've been really focused in practice on just tweaking some of our game time decisions, things that come with experience and more volleyball IQ," said Patti Hoelzle, Ferndale's head coach. "Every game we just use as an opportunity to get better."
Hoelzle said Anacortes' big hitters and strong defense were something they prepared for, and it showed in the Golden Eagles' performance.
"We needed to be challenged, and we liked that," she said, "So, we've been preparing for this and talking about it. I was really proud of how they responded."
The match began with an exciting first set that saw two ties and four lead changes. Ferndale took a timeout midway through — while trailing 12-15 — and proceeded to bring it all the way back.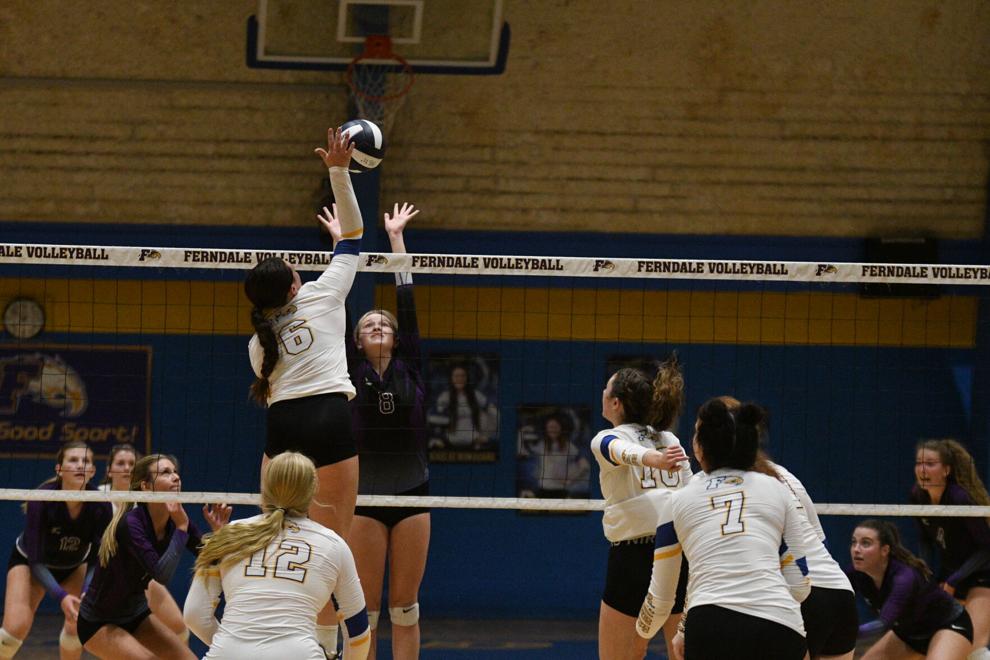 A galvanizing kill by Ferndale senior captain Kaelee Bungard brought a clear change in her team's energy, spurring a 5-0 run to take a 22-20 advantage. The two teams traded points from there but the Golden Eagles took the set by two.
Ferndale has a clear camaraderie off the court that helps them mesh together on it.
"Our chemistry outside of volleyball is so good and that carries over so well on the court," Bungard said. "Knowing that after each mistake our team's going to pick each other up and we're going to move on from that, I think that's the biggest thing."
The second set was another back-and-forth affair until the midpoint. Tied at 11-all, Ferndale mounted a 7-0 run to take a commanding lead. Anacortes would score three more points during the set before the Golden Eagles went up 2-0. 
As the third set kicked off, it looked as though the Seahawks would bounce back. 
Anacortes controlled a 5-1 lead over Ferndale early in the set. The Golden Eagles went to work, tying the game at nine and later forcing a Seahawks timeout while up 16-12. 
Ferndale held a 23-19 advantage before sending it to a match point. The serve by Ferndale junior Brookyln Cagle forced an Anacortes hit that landed out of bounds, and the match was over.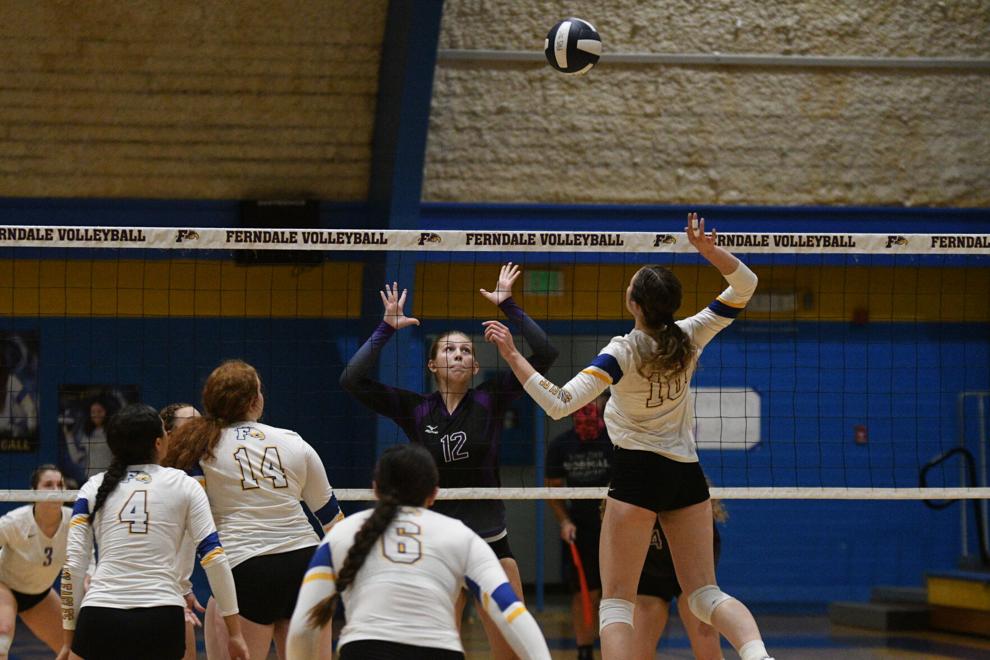 Bungard led Ferndale with a team-high 13 kills to go along with 8 digs on defense. Seniors Alyvia Semu and Avery Schneider had 9 and 7 kills, respectively. 
"Kaelee [Bungard] is my steady-eddy, and she's my outside, then all of a sudden she's the kill leader," Hoelzle said. "Then Avery [Schneider] has really come on as one of our most aggressive hitters and she's getting a ton more blocks than she has in her past seasons."
Semu also tallied 12 digs while Schneider led the Golden Eagles in blocks with 4. 
Cagle dominated Ferndale's passing, totaling 38 assists. Junior Morgan Hayes led the team with 3 aces accompanied by 8 kills. Sophomore Mallory Butenschoen had a team-high 16 digs, solidifying Ferndale's defensive effort.
"I think that we've really worked hard to grow our relationships as a team, and we've all worked really hard to learn how to trust each other," Schneider said. "Our communication is pretty seamless."
Next up for Ferndale is another home game against Nooksack Valley, who sit at 5-2 overall. That contest is scheduled for Thursday, Oct. 7, as the Golden Eagles try to stay undefeated.