Schlichting accounts for four touchdowns in Ferndale win
BLAINE — For a first-year starting quarterback, a solid run game is an important piece in any offense. 
Ferndale senior Mark Schlichting has that in the form of three different teammates. 
In his first varsity start at quarterback, Schlichting and the Golden Eagles looked to their run game early and often in a 55-35 win over Monroe. 
The Bearcats got on the board first with a field goal in the first quarter, but Ferndale answered with a 9-yard touchdown run from junior Isaiah Carlson and wouldn't trail again in the game. 
The Golden Eagles' rushing attack gashed the Bearcats' defense all game, opening up some chances for Schlichting to sling it through the air. 
Later in the first quarter, Schlichting connected with senior Thomas Broselle for a 69-yard catch and run for his first passing touchdown of the game.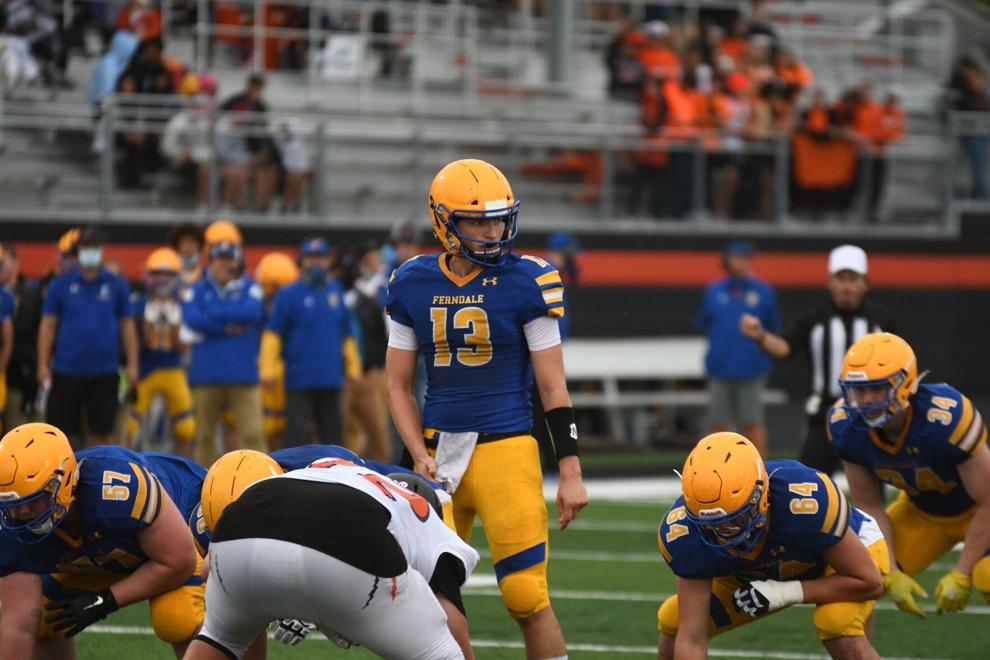 "(Schlichting) took the big plays when the defense gave us opportunities in the passing game. He made some plays off script throwing the ball," Ferndale coach Jamie Plenkovich said. "He stayed calm, cool and collected. When we can take shots like that off play action and he can make plays like that it makes us really tough to defend."
Schlichting said he wasn't even really thinking about it being his first start until someone asked him about it in the locker room before the game.
"For me, after the first snap everything was good," Schlichting said. "I got all of the butterflies out of my system." 
The Golden Eagles added additional scores in the first half on a 5-yard touchdown run from senior Ryan Pelton, a one-yard run by Schlichting and a 27-yard strike from Schlichting to Pelton right before halftime.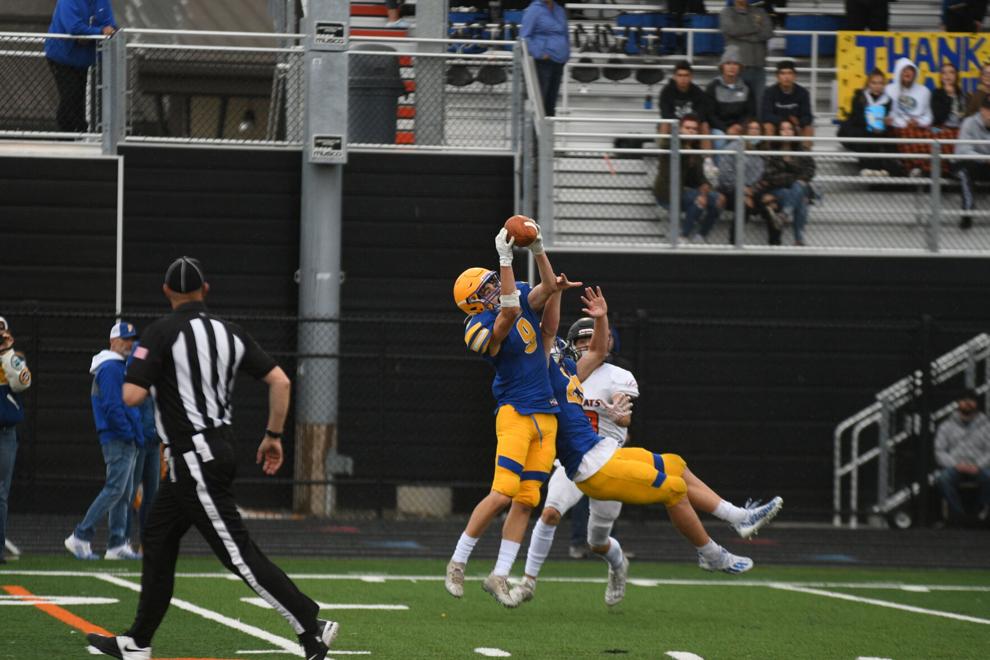 Ferndale came out of the break right where it left off. Carlson added to his touchdown total on the night with a 1-yard dash into the endzone, extending the Golden Eagles' lead to 41-16 early in the third quarter. 
Monroe answered by returning the following kickoff, but for all of the areas Ferndale struggled during the game, one thing remained constant. The punishing run game. 
It was Pelton's turn to score next, tumbling across the goal line from 17 yards out. 
"We're at our best if we don't have to focus on getting the ball to one person," Plenkovich said. "We've got multiple guys that can make big plays when they've got the ball in their hands."
Schlichting said having the pieces he does behind him in the back field allows him to do what he wants in the passing game.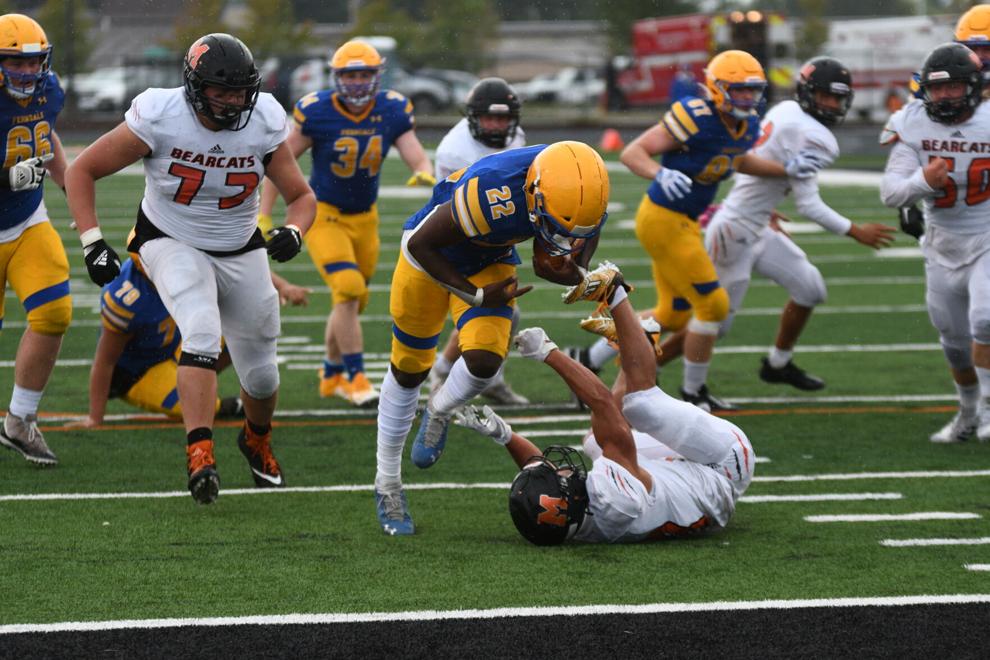 "It makes my job so easy," Schlichting said. "It really spreads the defense apart too."
Schlichting finished with three touchdowns through the air and one on the ground. Pelton scored twice on the ground and hauled in one touchdown pass while Carlson added two touchdowns. Broselle and sophomore Conner Walcker had one touchdown apiece. 
Ferndale's next game is its annual rivalry matchup with Lynden Friday, Sept. 10. 
Between now and Friday, Plenkovich said the team has plenty to work on. 
"Our guys are going to come back to work next week and they know we've got a lot of things to clean up, but we did a lot of things well at the same time," he said.