Ferndale state tournament hopes come to an end, fall 20-7 to Garfield
SEATTLE – The Golden Eagles were plagued by turnovers in a game that ultimately cut their season short.
It was an emotional group of Ferndale seniors after the game, understandably so, as they played their final down of high school football on Saturday afternoon.
"We're a brotherhood," said senior running back Ryan Pelton. "This team is like a second family to me."
Pelton added it has been an absolute honor to share the field with his teammates this year.
Overall, the Golden Eagles' defense played a solid game. Aside from allowing a few big plays, they kept a speedy, elusive Garfield offense in check for much of the contest.
The game likely would have been far closer had the offense not mightily struggled with ball security. Ferndale gave the ball away four times, three via fumble and once by an interception.
"You just can't have turnovers in the playoffs, you can't have turnovers against good teams," said Jamie Plenkovich, Ferndale's head coach. "[There was] too many mistakes, and then we gave up some big plays, obviously, on defense."
Garfield set the tone early. The Bulldogs found the endzone just over two minutes into the game on an 11-yard touchdown catch by senior wide receiver Rowley Canale.
Following the point-after attempt, the Golden Eagles were in a quick seven-point deficit.
Both teams would trade punts for much of the first quarter from there. Things got exciting again when Golden Eagles sophomore wide receiver and defensive back Conner Walcker made a juggling interception to get the ball back for Ferndale.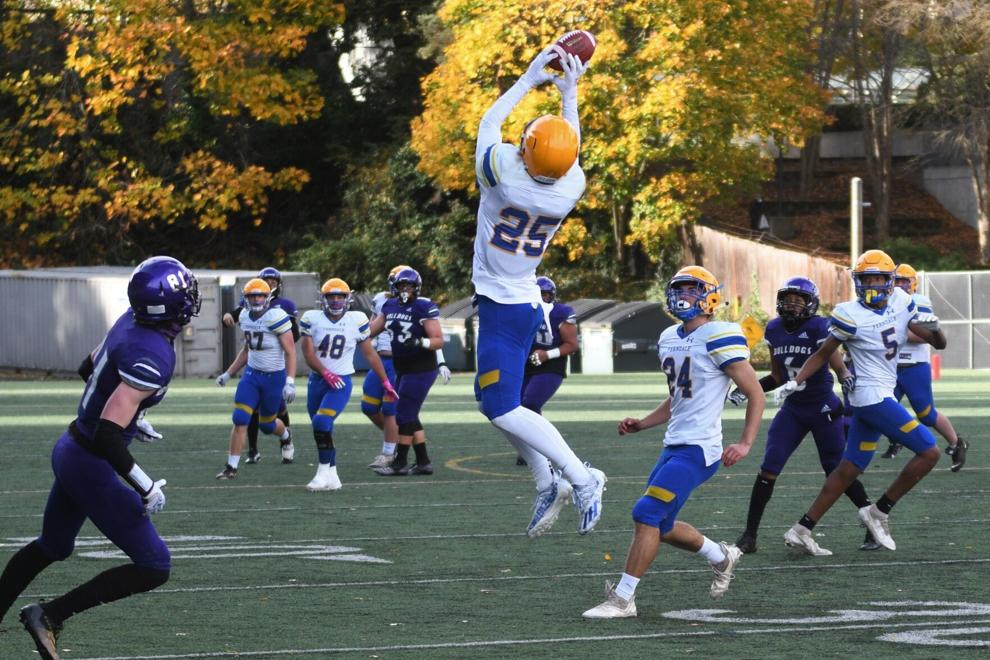 They were able to drive 37 yards downfield but turned the ball over on downs at Garfield's 31-yard line. The Bulldogs maintained possession as the first quarter ended.
A few Garfield possessions later, they increased their advantage to 14-0 on a 44-yard catch-and-run by senior wide receiver Jacolby Cochran.
That's also when the turnover woes began for the Golden Eagles.
Driving in for a score, Ferndale fumbled the ball inside the Bulldogs' 5-yard line which Garfield recovered on their own three with 2:42 remaining in the first half.
Garfield drove into field goal range and nailed a 33-yarder with 39 seconds left. Ferndale responded with another decent, quick drive only to fumble on the Bulldogs' 31-yard line.
The Golden Eagles trailed 17-0 at halftime.
In the third, neither team generated much offense at all. When they did, the drive stalled before reaching scoring range.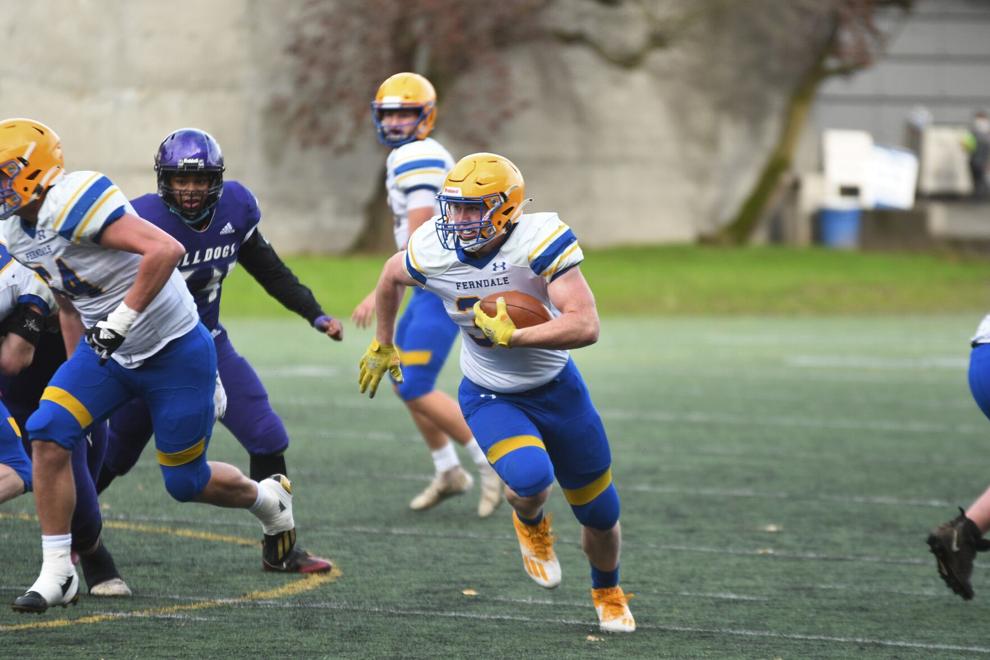 It took until almost midway through the fourth quarter for action to pick back up, when Garfield converted another field goal from 36 yards away.
Ferndale's ensuing drive was cut short by an interception, but they were able to get the ball back from the Bulldogs by recovering a fumble of their own on Garfield's 26-yard line.
They had just over six minutes remaining to turn things around, and a touchdown was needed for that to stay a possibility.
A few plays later, Golden Eagles senior quarterback Mark Schlichting found junior defensive back and wide receiver Damien Toney for a 6-yard score.
The point after was good, and there was hope.
Ferndale forced a Garfield punt with 2:32 remaining in the game — the opportunity they needed to narrow the gap.
However, 30 seconds later, a third and final Golden Eagles fumble sealed the game for Garfield.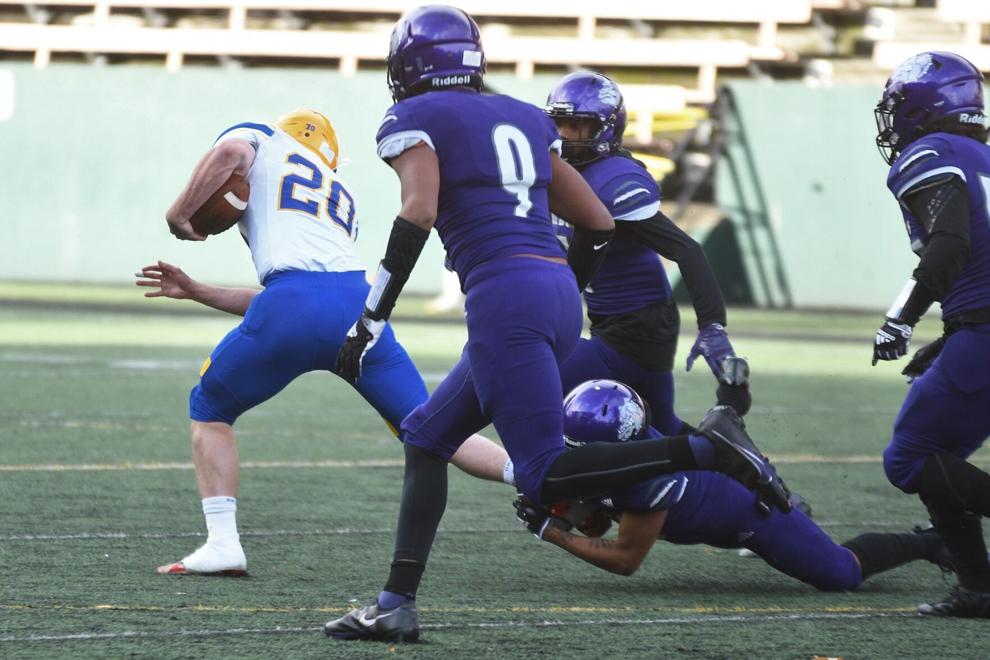 Ferndale's offense was led by senior running back Thomas Broselle who took 10 carries for 94 yards. Running back J.J. Nowack backed him up with 11 carries for 76 yards. Pelton had 30 yards on the ground as well.
The Golden Eagles rushing attack accumulated 200 yards in total, but they were outrun by Garfield who finished with 270 total yards on the ground.
This Ferndale team knows how good they were, and they were led by a group of high-quality, talented seniors.
"It's really hard to say goodbye to your seniors," Plenkovich said. "You create a bond with them over the four years, they're special kids and we're going to miss the heck out of them."