Four Lyncs register double-digits in 25-point win
LYNDEN – Jaden DeBoer fired off a 3-pointer from the wing late in the third quarter, saw it swish and yelled toward his teammates in celebration.
The Lynden Christian junior's long-range bomb busted Blaine's 11-2 comeback-bid run and sparked LC's own 16-2 run that sealed an 80-55 victory over the previously unbeaten Borderites on Friday at home.
Four Lyncs scored in double digits, led by senior Bryce Bouwman's game-high 20, senior Andrew DeVries' 16, senior Zach Sipma's 16 and DeBoer's 10.
The convincing Northwest Conference victory snapped the Borderites' five-game win streak, the No. 4 Class 2A team in state in the WIAA's RPI ranking.
"I would be scared to play Blaine in January or February," said DeVries, LC's career 3-point leader.
It gives the Lyncs their second win in a row after falling to Burlington-Edison 83-74 in overtime, the top-ranked 2A team in the state, during the season opener Dec. 16.
LC (2-1, 1-1 NWC) had entered its season opener having just five practices together as a full team as the Lyncs' football season ended less than two weeks earlier. Six of the nine varsity players were on that football squad and are still adjusting to basketball.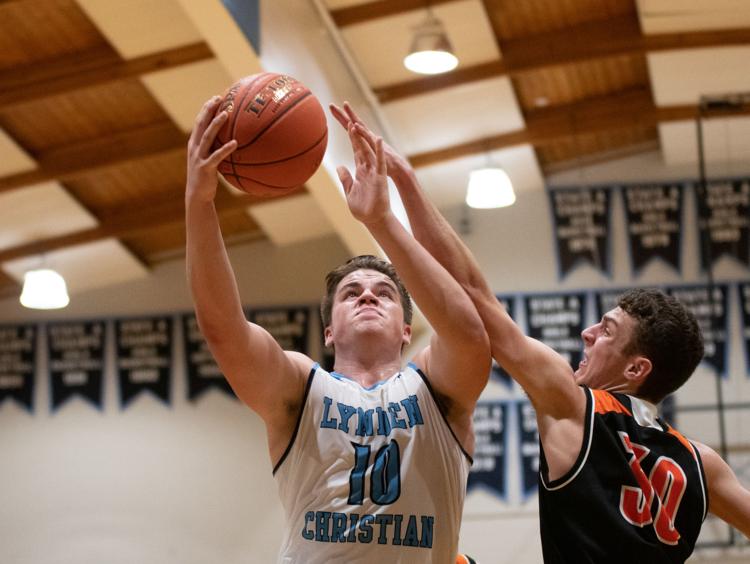 Blaine (5-1, 1-1 NWC) looked to take advantage of that, pushing the tempo early on and deploying a frenzied full-court press. It slowed the Lyncs a bit in the first quarter, as LC took a six-point lead after one frame, but the fast-paced action ultimately played into the Lyncs' hands.
"We love to run," said DeVries, who drained four 3s. "They're a phenomenal transition team, so we were worried about our transition defense. I'm glad we were able to rise to the challenge."
A 20-point lead for the Lyncs early in the third quarter was suddenly cut to just nine as the Borderites broke off an 11-2 run midway through the frame.
DeBoer's wing 3 ignited a 16-2 run, part of four-straight 3s from DeVries, Bouwman and Shale Whittern.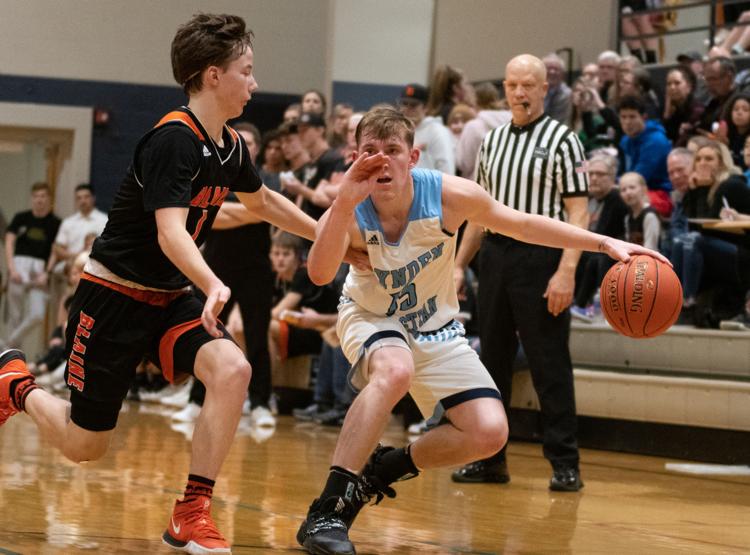 "We played real passive in the second quarter, then the third quarter we attacked," Bouwman said. "When we attacked our shooters were open to kick out."
It's a formula the Lyncs have struggled with in their first two games: putting the ball on the floor and getting to the basket. Tonight, they wore down the Borderites' defense with forays to the rim.
"That's where it starts," Lyncs coach Roger DeBoer said. "You have to have that confidence to get to the basket, get to the middle of the paint and kick back out. Those types of shots are a lot easier."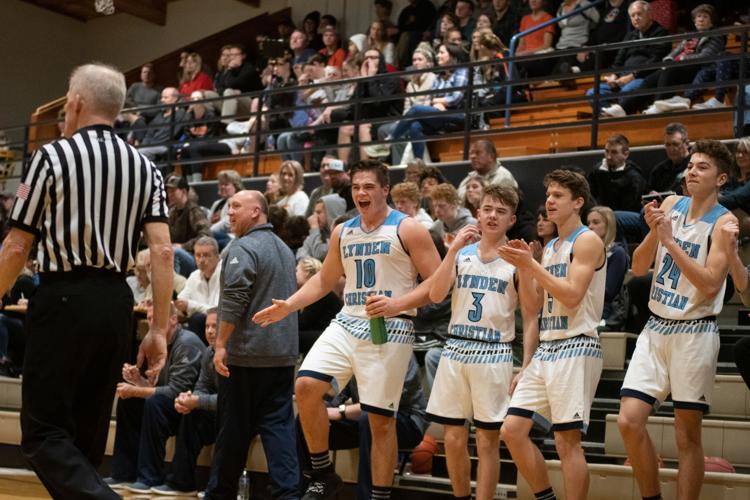 The Lyncs have been rotating all nine guys the past week and every one of them saw action tonight and scored, a crucial aspect of the win DeBoer said.
Logan Dysktra added six points, Andrew Hommes and Shale Whittern had four each, while Cole Moorlag and Brevin Zylstra each scored two.
"We need every one of them," DeBoer said. "It's nice to see the contributions that we saw from them in front of a big crowd. Hopefully it excites people to come watch us. This is a fun brand of basketball."
The win gives the Lyncs some much-needed momentum as they prepare for two tournaments in the next week, first the Highline College Showcase on Saturday, followed by the Cloud 9 Christmas Classic Dec. 27-28.
LC takes on Cedar Park Chirstian Bothell in the Highline tourney at 4 p.m., Saturday, at Highline College in Des Moines, Washington.
Other boys scores from around the county:
Nooksack Valley 77, Mount Baker 64
Junior Cody Coppinger poured in a game-high 25 points and the Pioneers (5-1, 1-1 NWC) rebounded from a 76-51 loss to Class 3A Ferndale on Tuesday to take care of the Mounties Friday night.
Coppinger was one of four Pioneers to register double-digit scoring, including 14 from Cole Eldridge and 13 each from Clancy Coppinger and Zach Johnson.
Nooskack Valley looks to make it two wins in a row when they travel to Coupeville in a nonleague matchup at 2:45 p.m. Saturday.
The Mounties (1-5, 0-2 NWC) lost their fourth straight and will look to gain traction at the Blaine Holiday Tournament Dec. 27-28, where they face University Prep and Lynnwood.
Braeden Hart tallied a team-high 20 points, including four 3-pointers for the Mounties Friday. Jason Lee added 16, Mason Jacoby 10, Garrett Smith seven and Waylon Kentner five.
Junior Micah Daheim scored a team high 14 points and the Mariners (3-4, 2-0 NWC) have now won two of their last three.
Junior Jake Ortega added 13 points, senior Nick MacPhee 9 and junior Elliot Tanovan 8 for the Mariners.
Sehome next faces Montesano and Sequim at the Cloud 9 Christmas Classic at Lynden Christian HS and Lynden HS on Dec. 27-28.
The Red Raiders (1-5, 0-2 NWC), led by Colm Shaefer's game-high 17 points, dropped their fifth straight after winning their season opener.
Only five Red Raiders picked up points, including six from Trevor Johnson, four from Aidan Bartlett, two from Chris Oesterling and one from Thomas Mathews.
Bellingham travels to Oak Harbor next for a 7:15 p.m. nonleague match on Saturday.